Last year, I was lucky and won
SOHO Beauty
brushe set at the
Generation Beauty event
by Ipsy. I love makeup brushes, so I was jumping up and down like a little girl. And I was in shock because I never, ever win anything. It was so exciting!
SOHO is known for their fun, bright and cute makeup bags. They also carry makeup brushes made from synthetic and natural bristles. They are affordable and can be found at Walmart or CVS. Price range from
$6.99-$19.00
.
The makeup set I got included
stippling brush, powder brush, foundation brush, angled blending brush, eye shadow brush and and flat eye liner brush
in an cheetah print brush bag
.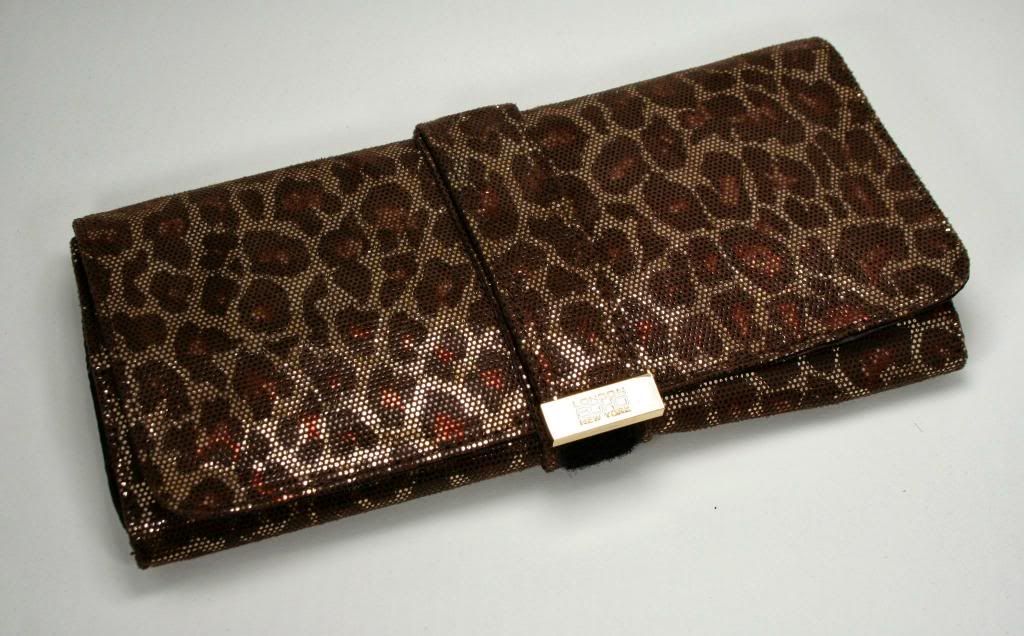 It's the perfect brush bag for travelling. It has enough pockets to store atleast 20 makeup brushes. Like I really need that many to do my makeup. It also has a zipper pocket on the side to store makeup tools and it folds up nicely for easy storage.
SOHO Eyeliner Brush
Has a flat top. Firm enough to apply gel liner or eyebrow powde, but I still prefer an angled eyeliner brush. I find them much easier to use than flat ones. It still works though.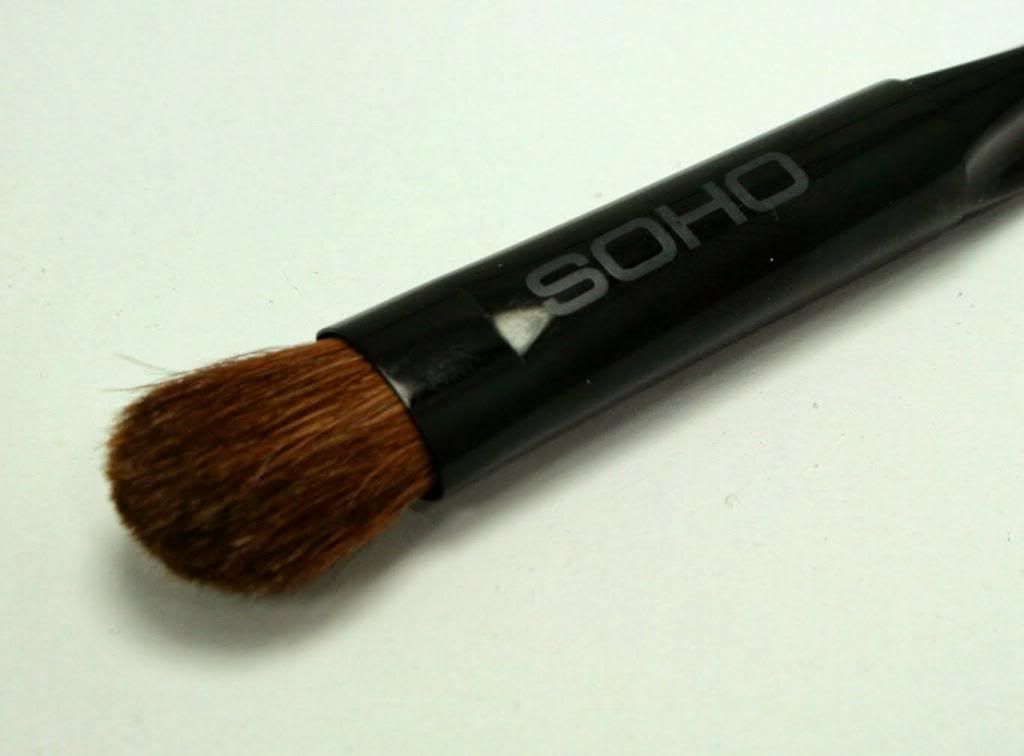 SOHO All Over Eyeshadow Brush
I really like it. It's big, soft and fluffy and applies eyeshadows quickly all over the eyelids.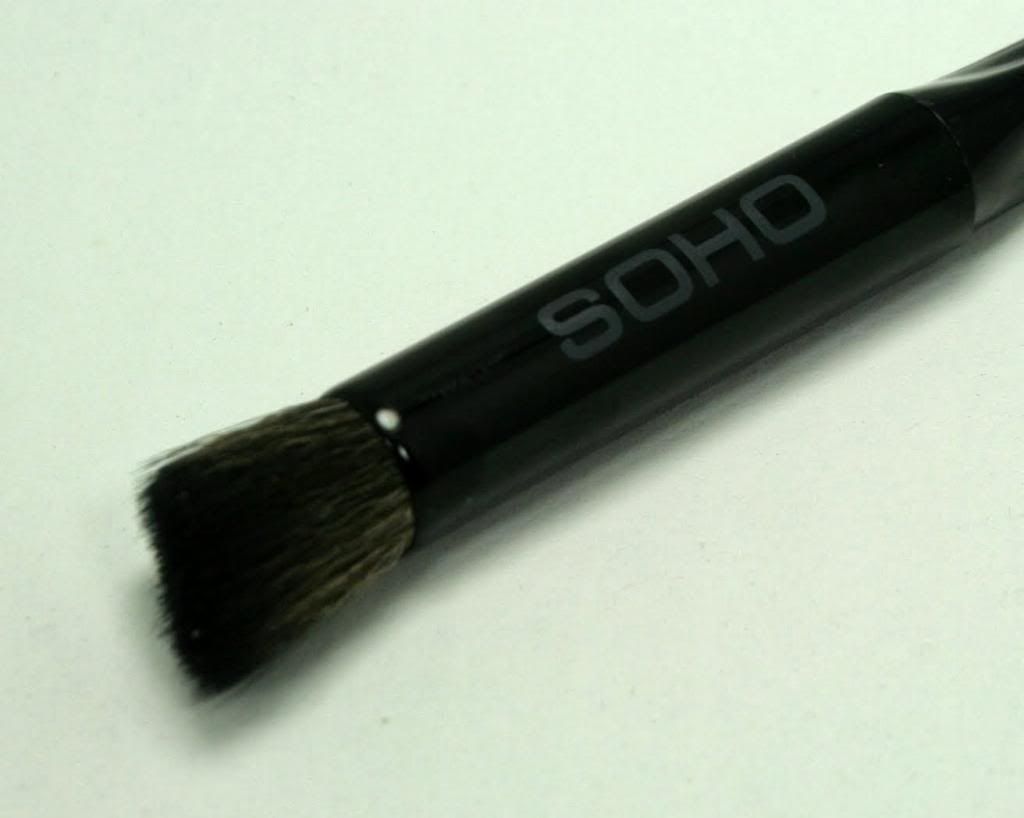 SOHO Angled Blender Brush
I usually prefer a round fluffy blending brush to blend eye shadows, but this one works too. Just don't apply too much pressure on the eyes. It also works great as a crease brush. Pat the eyeshadow on the outer corner and gently drag it on the crease.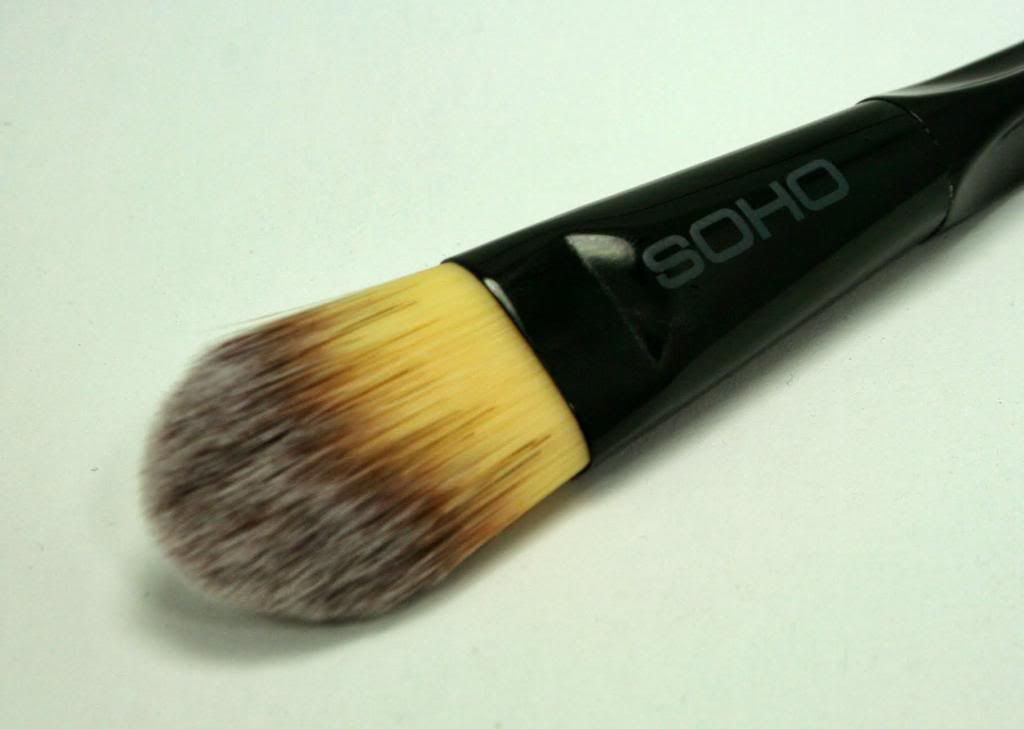 SOHO Foundation brush
Soft and firm, just how a foundation brush should be. I really like it.
SOHO Powder Brush
Extremely soft and fluffy, but it became a bit scratchy after one wash. It doesn't hurt my skin, but just not as soft as before.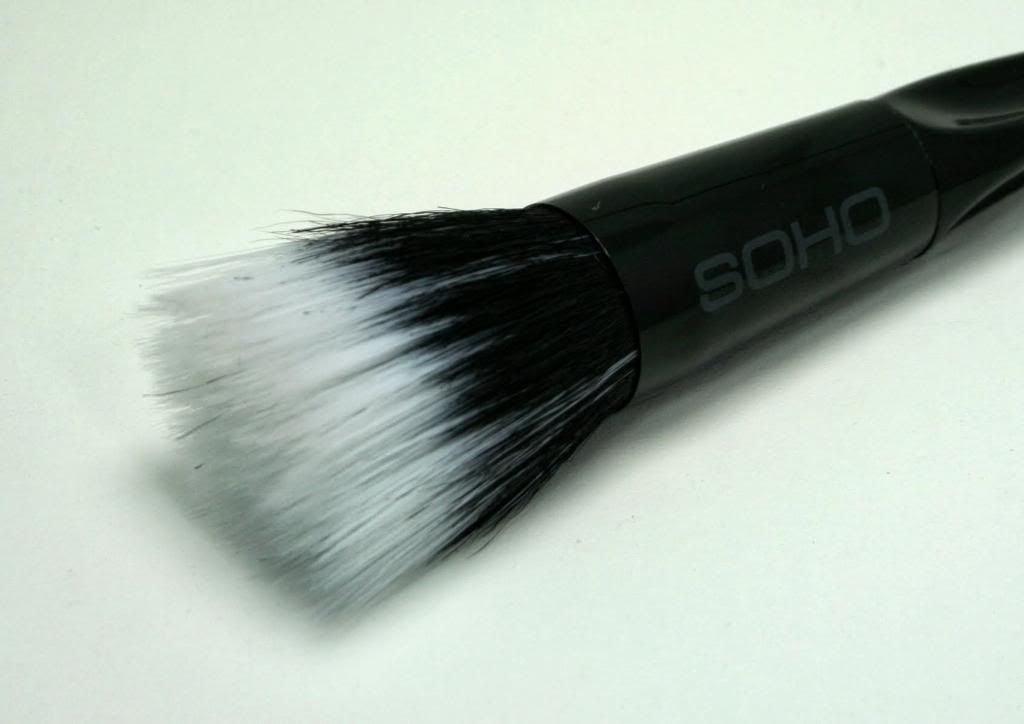 SOHO Highlighter Brush
Also known as Stipping or Duo-Fiber brush. This one shed a lot of hairs before, during and after washing. Now, everyime I used it, a fiber or two comes off and gets sticks on my face. It's extremely soft and gentle on the skin, but with all the shedding, I wonder if it's gonna last?
See what I mean?
The brushes were hit or miss. I prefer the eye brushes more than the face brushes. The face brushes shed way too much hairs and became a bit scratchy after one wash. I own other brushes from a more affordable brand that has better quality, I think. However, I liked the
"ergonomic handle"
that fits nicely on the fingers. It gave a unique look. I also loved the makeup brush bag. Lots of pockets for all my makeup brushes.
They don't sell this particular set on their website, but you can check it other makeup tools they carry.
SOHOBeauty.com