I was very much into brown eye shadows at one point where I used it almost every single day for my eye makeup. I used it to smoke out any color instead of the usual black or I simply wore it by itself and an eye liner and I was out the door. I even used it for smoky eyes for night time.
The photo below is an example of how I would wear a smoky brown eye makeup. It's not too dark but still dramatic for night time. I actually wore it for my friend's birthday party at The Kress club in Hollywood last week.
To create the look:
-I first prepped my eye lids with Udpp (urban decay primer potion) to prevent the colors from creasing.
-Then, I applied a shimmery light pink all over the lids up to the brow bone.
- Using a blending brush or a fluffy crease brush, I applied a shimmery taupe e/s above my natural crease doing a wind shield wiper motion. This would create a faded effect (make sure its well blended and apply with a light hand).
- I intensified the crease with a dark brown matte e/s with a tad of a plum e/s (Mac Sketch).
-Lastly, I used a blending brush to blend all the colors together.
Chanel Winter Nights quad in shimmery taupe
Chanel Winter Nights quad in shimmery light pink
Maybelline Define a Lash mascara
Prestige lip liner in nude
NYX Round lipstick in Rea
Photos from last night


...while waiting in line for the restroom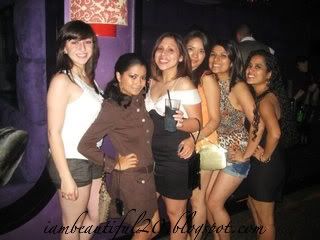 The girl with the drink is the bday girl Joana.



with my good friend from college, Maria :)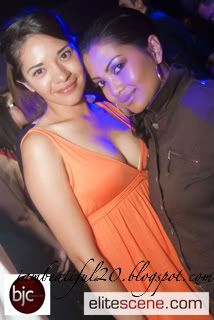 The camera loves us ;P


Thank you so much for stopping by!