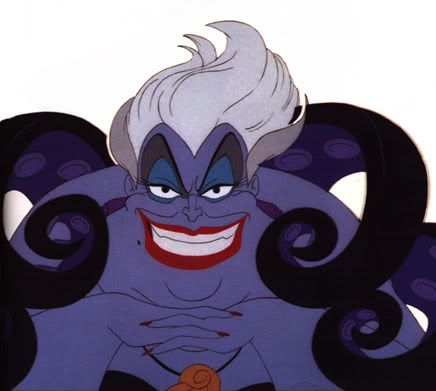 Yes. Its the voluptuous and fabulous Ursula from The Little Mermaid. She was my inspiration for the look I did for the ever so gorgeous Sarah's Disney Inspired look contest. http://kiss--and--make-up.blogspot.com/2009/05/well-gawsh-girls-its-contest-time.html I did not want to do any princess looks for I wanted to challenge myself in creating a look out of my ordinary. I tried to do the red lips, dark eye shadows and mole on her face. I had so much fun doing this and my dog was staring at me the whole time :)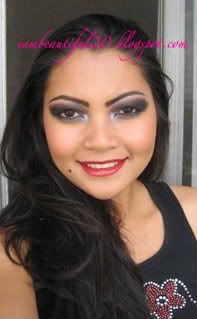 Outside with natural light
To be honest, this look kinda scared me. Its more dark and bold in real life. It could have been more polished. It looked kinda sloppy to me :/ Go ahead and tell me your honest opinions.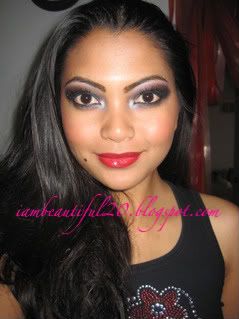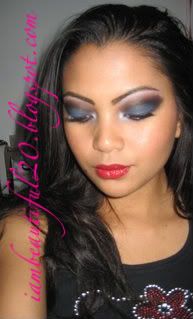 Inside with flash from the camera
I used grayish blue, black, shimmery white and purple eye shadows. The colors are applied wet to show its intensity.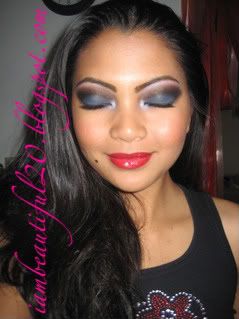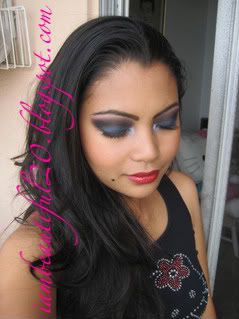 eyes
120 Manly Palette
UDPP as a primer
Almay concealer as a base
Define A Lash mascara in black
Urban Decay Oil Slick
Urban Decay 24/7 liner in Zero
Creme false lashes in 46
face
Sheer Cover loose mineral foundation in Almond
Almay concealer in medium
NYX blush in Terra Cotta
Sugar Bronzer for contour
lips
Wet and Wild lip liner in Willow
NYX r/l in Chaos and Eros
Bonebelle clear lip gloss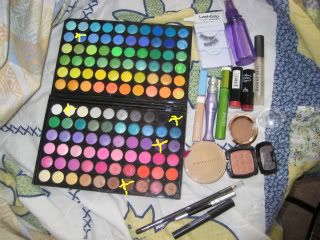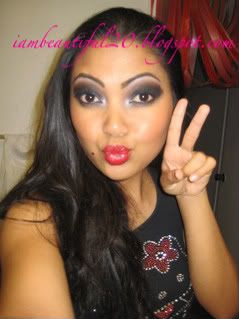 Good luck to all the ladies who entered :)