Naomie's Rules:
1. You have to be a follower.
2. You have to have a blog.
3. Take a picture of products you used and list them.
4. Take three pictures of your final look, one looking down so I can see your eye makeup, one looking straight, another one with whatever pose/face you want.lol If you are inspired by something or someone, please send me the inspiration picture as well.
5. Post your entry on your blog and send it to me via e-mail(we_alive87@hotmail.com). When you e-mail me, please include your blog URL so I know who you are.
6. Dead line is 5/25/09
Initially, I was going to do a neutral look with a hint of purple but I eneded up doing a smokey brown and dark purple eye makeup with light purple lips. I've never done this look before and I didn't think purple eyes and purple lips would work but it did and I love it! It's a great makeup for night time because it's bold and dramatic. I hope she likes it *fingers crossed*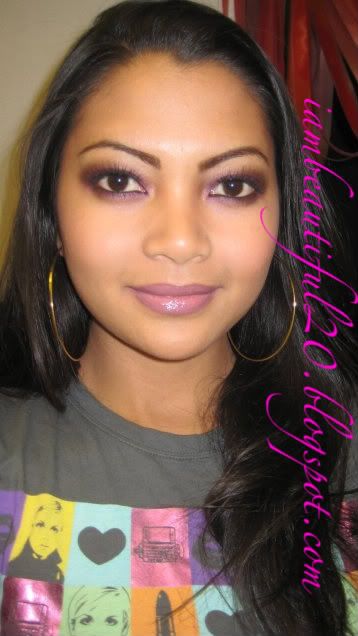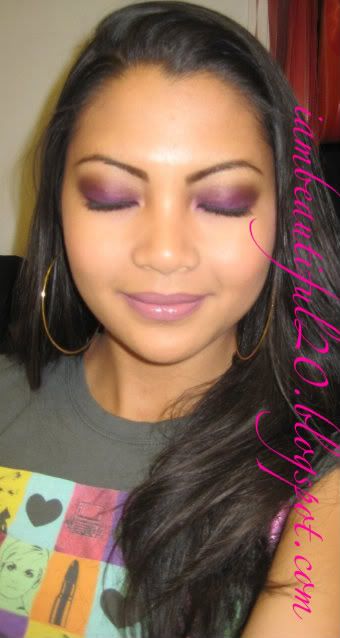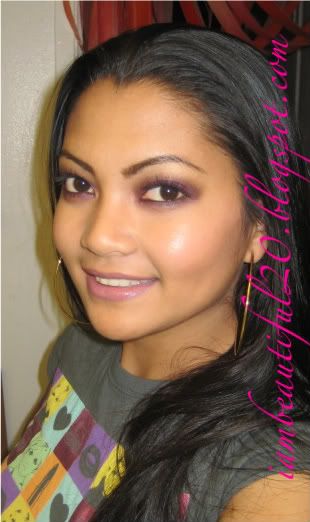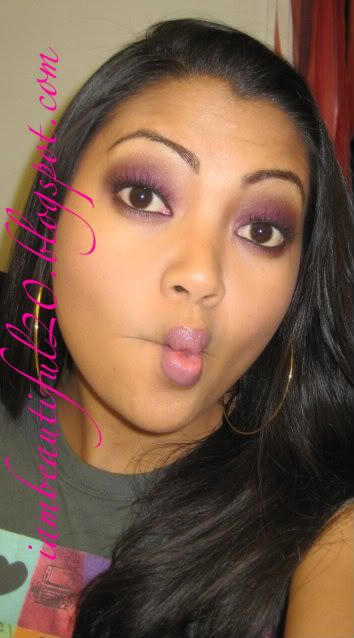 Mac Spiced Chocolate quad in Nano Gold and Spiced Chocolate
Urban Decay 24/7 liner in Zero
Define A Lash mascara by Maybeline
Almay liquid liner in black
Sheer Cover loose foundation in Almond
Maybelline blush in Gentle Rose
Bonebelle lip gloss in clear.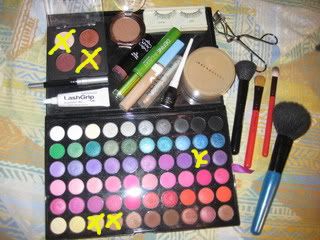 I had fun doing this contest and I encourage everyone to join too!!!