http://whitzmakeuptipz.blogspot.com/2009/06/gold-digga-rules-must-be-follower-must.html
I was worried for a bit because I did not do a gold makeup. I had to wait for Whit's approval before I posted this look. I'm glad I got to do this on time. I promised myself to do this contest for I missed Whit's Spice Girls contest last time. I had sooo much fun doing this. I thought It was such a cool theme. You can interpret gold digger in your own way/style, bling and makeup

Anyway, here she is....
"The Sophisticated Gold Digga"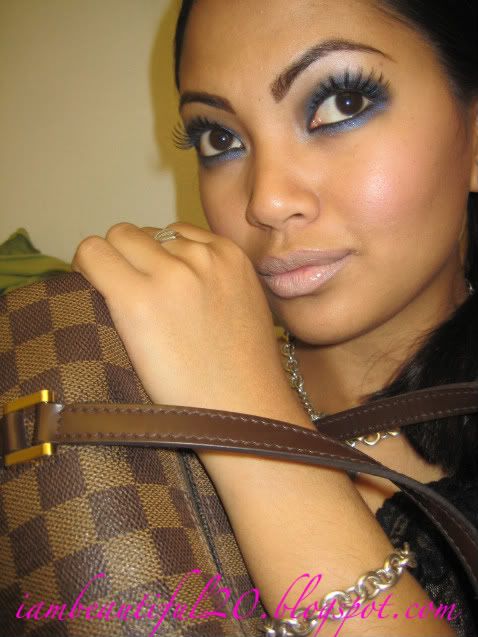 A
gold digger
is generally attractive person who seeks out relationships with sugar mommas or sugar daddy for monetary gain. A gold digger can be a female or male. It is often a mutually opportunistic relationship: the rich person gets companionship and the GD gets money.
Her
"Suga Daddy"
got her some
Tiffanys
She's happy coz she got his
money
and
credit cards
.
She's off with her
Louie
to spend her
man's money


I cant help but to crack up with some of these pictures lol. My mom thought I was going somewhere lol. Good luck to everyone!!!!!