I'm not talking about the country America. I'm referring to my best friend's niece named America. I had the chance to do her makeup last night and, I had so much fun doing it. Her whole family was watching us the whole time. I felt a little uncomfortable but I got over it. Shes 14 years young but in person she looked much older. Sigh..kids grow up too fast these days. Anyway, I did not want to do anything too dark and heavy that will take away the youth in her. So I did my best to create a soft look using pink and browns. Also, I liked the fact that she hasn't messed with her eyebrows. I told her not to mess with it yet ;P
I forgot to take a before picture :(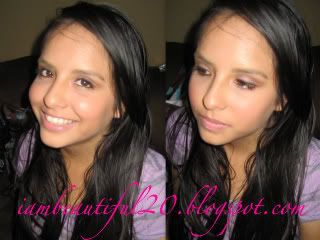 I used a shimmery light pink on her lids and soft brown on her crease and nude pink on her lips.
I thought It turned out nice and, She really liked it. Afterward, she went in her room and took pictures of herself on her cellphone lol. So silly!

She has the longest lashes. Lucky!!!
TAG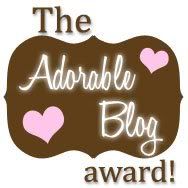 I was tagged by
Shar
http://x3mzshar.blogspot.com/
Danica
http://www.kissxmakeup.blogspot.com/
and
Sassy
http://sassyjadore.blogspot.com/
The Adorable Blog Award Rules:
Include the award logo in your blog or post.
Nominate as many blogs which you like.
Be sure to link to your nominees within your post.
Let them know that they have received this award by commenting on their blog.
Share the l♥ve and link to this post and to the person from whom you received your award
I tag
All my adorable and fabulous followers. Do this tag if you have not done so :)