While everyone was at Imats, I was in Riverside, Ca hanging out with my dorm/college roommate Kris. We live very far away from each other and, we haven't seen each other for over 2 years since we graduated. She still hasn't changed. She was still the sweet and bubbly Kris that I used to know. I had so much fun hanging out with her.
back in 2006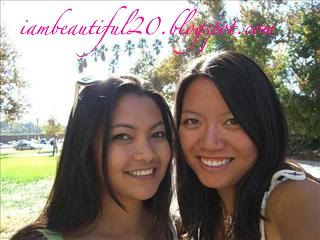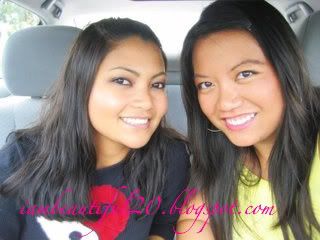 not much difference eh..
We ate at Cheesecake Factory ofcourse and had a blast catching up, laughing and laughing some more.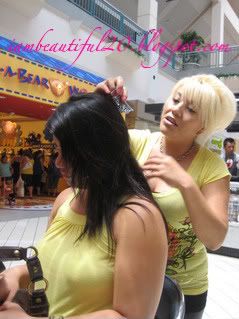 Then we went to the mall and this lady trapped us into trying the fancy bump it as i call it. She was very persistent and kind of annoying ha! We spent 20 minutes with her ugh.
Then we spent most of our time playing with makeup at the biggest Mac counter at Macys that Ive ever seen. It was beautiful. They had atleast 17 makeup artist working on people's faces and helping other people. Also, they were so friendly like wow!
So I hope everyone had a great weekend. There is still next year for Imats :)