One of my favorite places to shop and find great bargain is the Fashion District in Downtown Los Angeles. On the other hand, I really hate it when I find sellers who lies and tricks the consumers. I found a man who was selling fake MAC makeup. He claimed they were real but the packaging is just different and theres no MAC logo. He had pigments, brushes, eye shadows, blushes on palettes and ect. After playing with the samples, I looked at him straight in his eyes and said
"Dude, this is freakin' fake!"
The man tried to convince me that they were real ugh! Hes a fool, I tell you!!
I know hes just trying to make a living but he shouldnt lie to people...you know what I mean? Anyway, to make the story short. I kept aruguing with him and in the end he gave me a free sample to take home lol. I thought it was funny.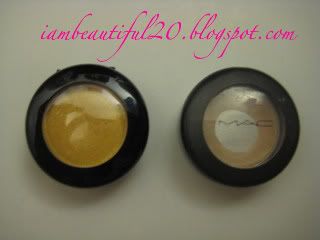 Obviously the left side is the fake one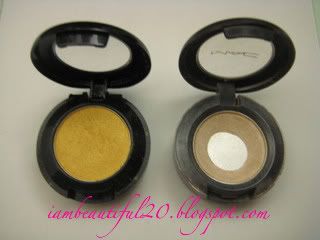 They are the same in size. The fake Mac has a black and shiny packaging
It also opens on the bottom. There was a tiny sponge tip applicator inside but i threw it away. It has a mirror too.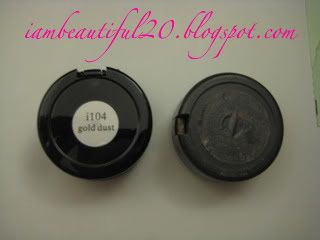 I also noticed that there are a lot of these in the internet so be careful ladies. Don't be fooled.
By the way, the real Mac eye shadow is Shroom. Its a pretty high light color ^_^