I went to a bbq with my Kiko and his family to celebrate 4th of July. I had a great time hanging out, laughing with everyone and eating really good food.

FOTD. I didnt do any bold and bright red, white and blue makeup. Instead, I did something simple yet pretty. For the eye makeup, I used a pale pink e/s all over the lids up to the brow bone, a greyish blue e/s on the lids and shimmery bronzy brown brushed on the crease. It was very easy and it only took me 5 minutes to do.


eyes:
one of the blue e/s on my 120 Manly palette
eye shadow duo in bronze brown by E.L.F.
Shimmery light pink e/s by Chanel Winter Nights quad
black eye liner 24/7 by Urban Decay
black mascara from Maybelline Define-A-Lash
face:
Studio fix fluid in NC42 by Mac
Mineralized Skin Finish in Medium Deep by Mac
bronzer by Sugar
melba blush by Mac
taupe eye brow pencil by Wet and Wild
lips:
natural butter lip shimmer in Aura by Sally Hansen
My Chanel quad that I used (the pale pink shimmer)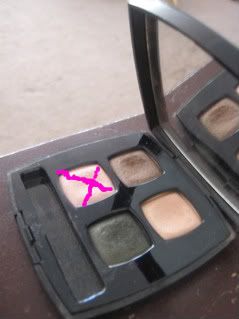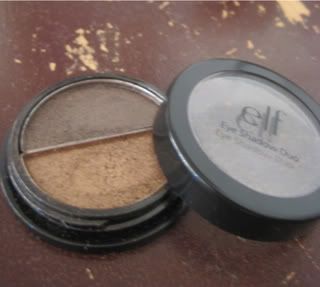 One of the bronzy brown e/s I used from E.L.F. duo. The colof pay off is really good.