Through out the year, Ive learned many makeup
tips and tricks
that really works for me. I learned from makeup gurus, makeup books and other makeup artist. So in return, I would like to share a few of them with all of you and, I hope you guys can get something out of it. This is for you Thiamere.
1.
Priming the eye lids

.
Its is important to prep or prime the eye lids before eye shadow application. This step would prevent the shadows from creasing or fading. It took me a while to find the right primer for the eye lids. I have slightly oily lids. I've tried urban decay primer potion, too faced shadow insurance, paint pots, mac's eye prep and prime and etc. and they all didnt work for me. One thing that worked was a concealer. Yes! Its always been lying around my makeup kit. I wasted money in trying so many products when the answer has always been in my kit.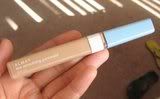 Almay line smoothing concealer is my everyday concealer.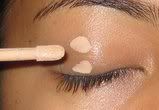 Apply a small amount on the eye lids and blend evenly.
Set it by applying translucent powder or you all over base e/s.
It's done. Its now ready for a creaseless e/s application (well atleast for me it is).
2.
Long lasting Eye Liner
. Whenever I apply my favorite black eye liner on my water line, It always melts away after 5 minutes. This used to bother me but anymore more. I figured out a way to make my eye liner last longer.
My favorite black eye liner by Urban Decay. (Im almost done with it).


Line your water line with the eye liner. Make sure not to pull too hard.


With and angled e/s brush dip it in the same color e/s powder.


Dab it on top of the eye liner. This would set the eye liner in place.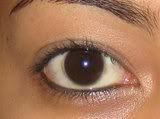 It's done! Whenever I do this, my eye liner stays put for a good 6 hours.

3. Long Lasting Lipstick. This trick really works for me and Makeup Artist like Eve Pearl and Kevyn Aucoin uses this trick to make the lip stick last longer.



Prepped the lips by applying a lip balm to moisturize. This would prevent the lipstick from cracking.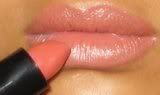 Lined the lips with a lip liner and apply your favorite lipstick.


Seperate a 2-ply tissue and use one sheet at a time.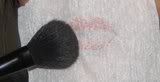 After the first coat, blot the lips with the tissue and set it with a powder and re apply lipstick, then blot again . This way, it will absorb excess oil and leaves the pigment.
Apply your favorite lip gloss and you are done!
4.
DIY
Tinted Moisturizer.
I dont own a tinted moisturizer so i always make my own. Its very easy. Everything you need it in your makeup kit already.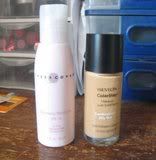 Just combine and mix your favorite moisturizer and liquid foundation. I only use a little amount of the liquid foundation for a sheer finish.
So there it is. I hope you ladies can benefit from my favorite makeup tips and tricks. All of them worked for me so I hope they work for all of you too.