Ms. Rina was too nice and too generous to send me one of her sock piggies for my niece Am-am. I was willing to buy it from her but she said she was not selling them. She was willing to make one for free. I got the package last week and, I was surprise to find out that she not only sent the sock piggy, but she sent me goodies as well. I was like "whhhhhaaaaaaatt!!" and she also wrote a very sweet note. I felt so lucky and important lol. Also, my niece couldnt be more excited and happy. Thanks Ms. Rina. You are too awesome.
My dog was checking if there was any illegal substance inside...just kidding. Shes just so nosey lol.
It came with goodies and a sweet letter :)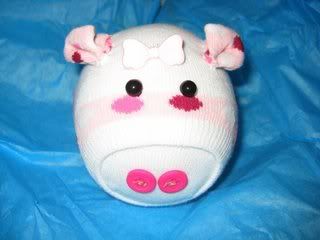 were still thinking of what to name her.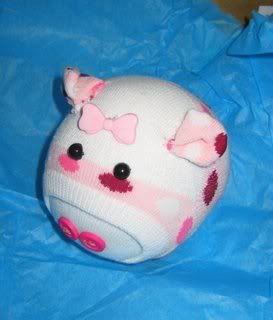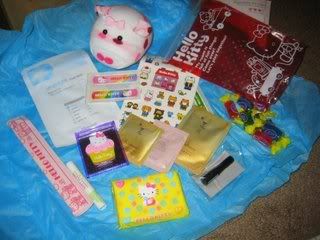 Besides the sock piggie, she got me Hello kitty stuff like stickers, bandaids, compact mirror, chopsticks and other moisturizer samples for me to try. Im a sucker for Hello kitty!!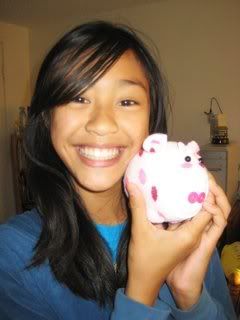 If i can only describe the funny noise she makes when she gets excited lol.
Check out her blog!!!! Do it now!!! http://rae630.blogspot.com/