Smokey eyes doesn't always have to be black all the time. You can use any colors such as a pretty neutral for smokey eyes. I created smokey eyes using a shimmery medium bronze eye shadow. Its perfect for a day time look :)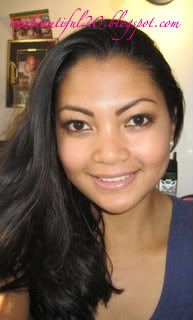 For the look, I used eye shadows from MARK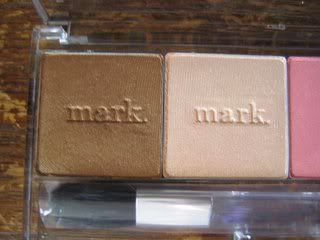 Tiki
is a medium bronze e/s with glod specs. It has a satin finish. I used it all over my lower lash line and lids, blending it a little over my crease.
Nomadic
is a cream e/s with glod specs. I applied it on my brow bown for highlight.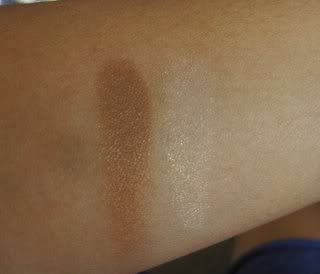 These shadows are really pretty. They are very easy to blend and glides on smoothly. Apply them lighty for a sheer wash or pack on the colors. On the other hand, Nomadic is a bit on the chalky side so I always tap my brush after dipping it in the e/s.
You can purchase them at my e-botique at
Tiki and Nomadic by Mark
Define A Line mascara by Maybelline
Black eye liner by Kleancolor
Black liquid eye liner by Almay
Creme false lashes
Goldern mineral loose foundation by Sheer Cover
Sun Love Glow by MARK
bronzer by Sugar
Willow by Wet and Wild
Mars round lipstick by NYX