They always say never do dramatic eyes with bold lips. Either do one or the other to create balance. For example, if you're doing dark eye makeup, it's best to pair it with nude lips or if doing light eye makeup, try bold lips for a pop of attitude. This is a common makeup rule which I happily violated ^_^
I did a slight dramatic eyes with bold red lips just because I want to!!!! Its worth the risk and the outcome in my opinion is pretty! Feel free to criticize :)


Silver and Dark Grey eyes with

Red

lips
I'm using my mom's Sony Cybershot camera and, I must say that its better than my Canon one. The photos came out crisp and saturated.

Silver e/s by Nyx
Corset e/s by Mark
Oilslick by Urban Decay
Eye mark black liner by Mark
black liquid liner by Almay
Creme' false lashes
Almond loose foundation by Sheer Cover
Melba blush by Mac
bronzer by Sugar
Viva Glam ?? by Mac
A dark grey eye shadow with slight shimmer. I love this color. I was surprised the pigmentation is really good and the texture is smooth and very easy to blend. It's only
$4.50
.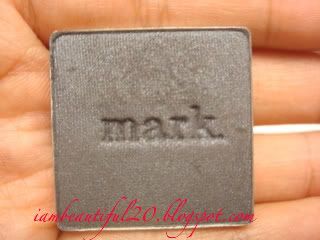 My camera washed out the color. Its much darker than this is person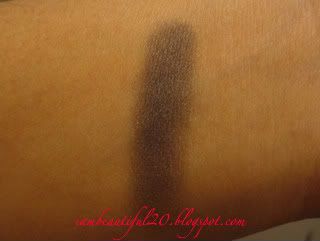 swatched it lightly on my arm.
This can be purchased at my e-botique
have a great one ladies!!!