#1. Smokey Blue Eyes
...just because I can't get enough of smokey eyes.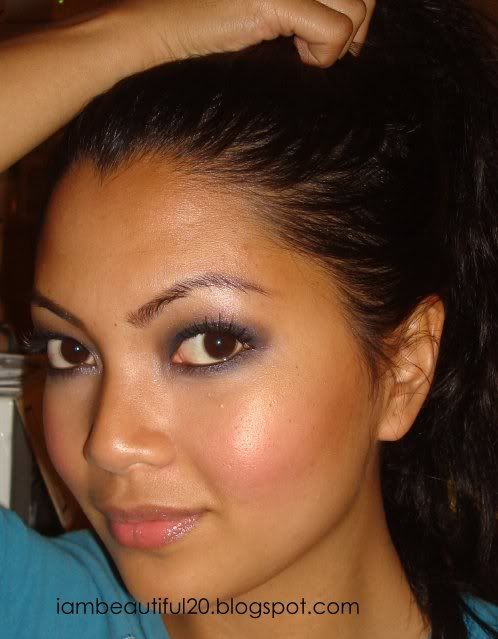 eyes:
This is very easy to achieve. I used Mark's eyemarker in Jet as a black base all over the lids then topped it with
Electric
(matte midnight blue)
Rockin'
(shimmery bronze) on the crease to get rid of the harshline. Lastly, I used
Iced
as a highlight on the brow bone and inner corners of the eye.
lips
for the lips, after I applied a lip balm, I used
Pixie
(nude lip color)
and topped it off
Poutin'
(shimmery pink gloss)
I will be doing more looks from this palette. Have an awesome friday readers!!
Visit my e-botique to see all the products I used.