Hey readers, I recieved a full size
Glamour Doll eyeshadow
from the wonderful Taylor (tandcmitchelle) of
http://tandcmitchell.blogspot.com/
as a giveaway prize. I've been hearing about this wonderful product for awhile now from fellow bloggers and I'm just so excited that I finally got to try it.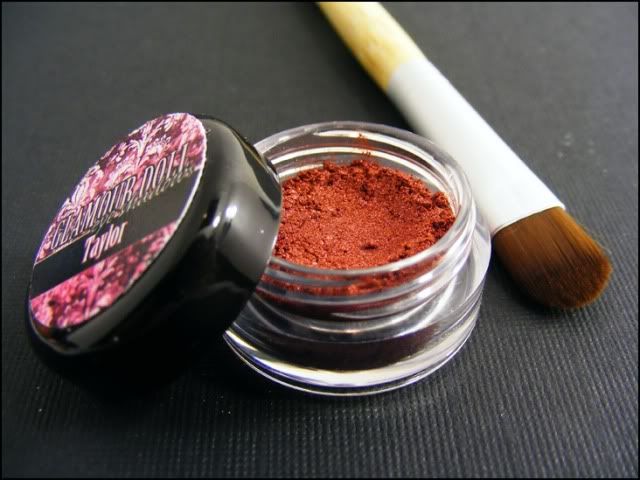 photo from their website
http://www.glamourdolleyes.com/
What is it?
Spunk up your eyes with some Glamour Doll eye shadows!
Taylor
is a
rich red with medium sheen that rubs down to an intense, almost metallic pink!!
This color was named and inspired by
tandcmitchell
.
Eye shadows come in a
5gram
jar with 2-2.5 grams worth of product. The jars do not come with a sifter but you have the option of adding on a sifter if you do wish! Please note, sifter jars do come with a little bit less then a regular jar. Each jar comes with its own label made out of sturdy card stock with the name of the color on top!
Ingredients:
Mica, Iron Oxide, Zinc Oxide.
Notes
: This shadow is approved for use on eyes, lips, face & nails.
price:
$8.00
source:
http://www.glamourdolleyes.com/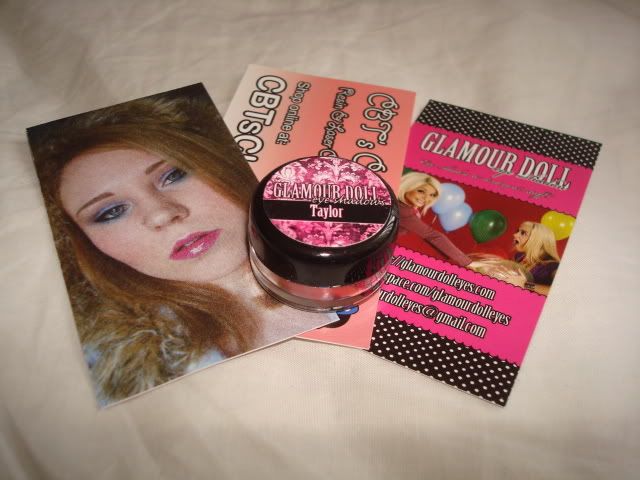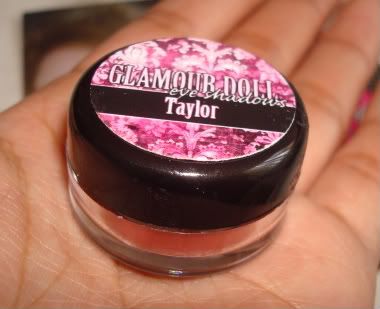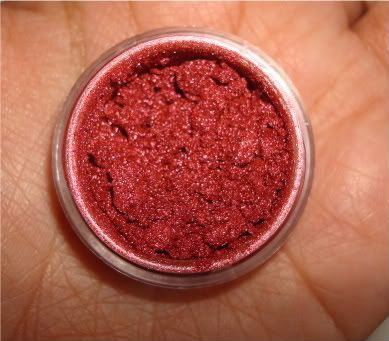 Swatch!!!!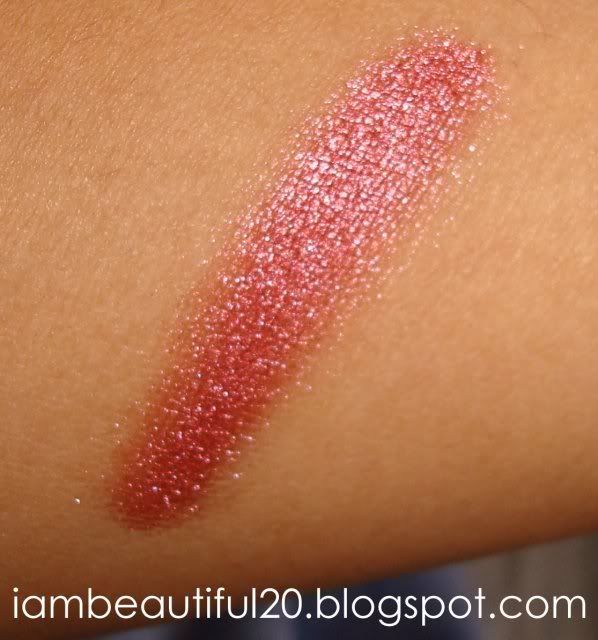 with flash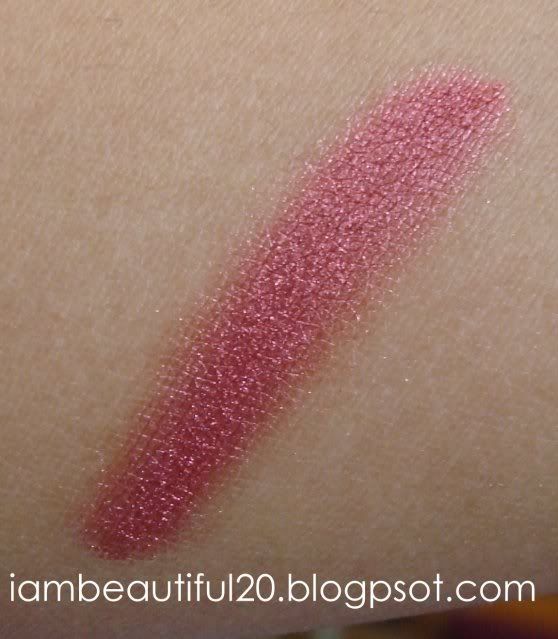 without flash
I tried it out and the outcome was gorgeous!!! Taylor was applied wet all over the lids underneath a black base, a chocolate brown eyeshadow on the crease blending it upward above the crease and a tad of black eyeshadow on the outer V for definition.



Rating:
5
out of 5
Would I recommend it to a friend?
-If you love intense, pigmented eyeshadows the YES!!
Pro:
-The color is so beautiful and unique. I got so many compliments when I wore it to work.
-The texture is smooth and it was so easy to blend
-No weird odor.
-You get a lot of product in the full size jar.
Con:
-nothing that I could think of.
check out their website for more info:
http://www.glamourdolleyes.com/