Then you should go and check this awesome event!!! 50-80% percent off all Stila products!!! Ahhh...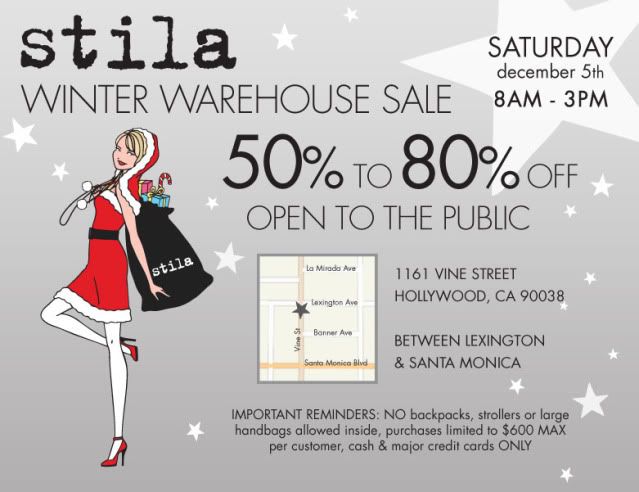 Too bad I have to work on Saturday ugh!!
1161 Vine Street
Hollywood, Ca 90038
Between Lexington and Santa Monica
Important reminders:
NO backpacks, strollers or large handbags allowed inside. Purchases limited $600 max per customer. Cash and major credit cards only.