Hey readers!! If you guys have the time, check out Sanctuary Jewelry by my new friend Juli. Her creations are beutiful and, she really does put a lot of love and effort into her jewelry.
http://jusanctuary.blogspot.com/
She is also having a giveaway for hitting 40 followers. Click on the link to find out how!!
http://jusanctuary.blogspot.com/2009/12/40-followers-giveaway.html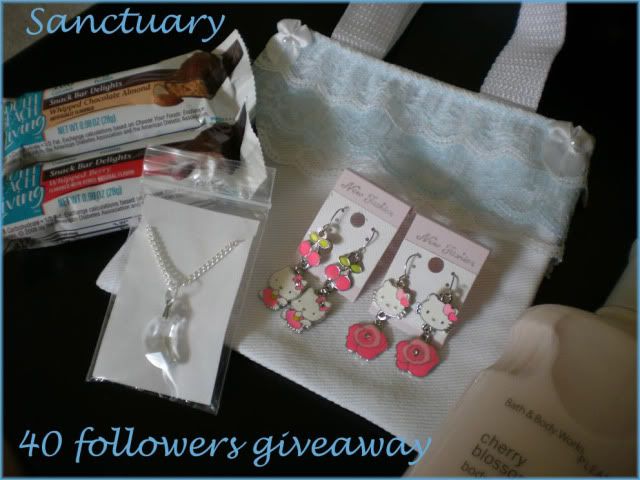 Includes:
A mini white tote
Bath & Body Works Cherry Blossom Body Lotion
Two different Hello Kitty Earrings
Swarovski Moon Necklace handmade by me <3
And the South Beach Living Bars that I've been ranting and raving about LOL.
Rules:
1. Be a her follower.
2. Post a comment on the contest post with a e-mail that she may contact you if you win.
3. Post about it in your blog about this giveaway