So I have been getting
Vogue magazines
in the mail that I didn't subscribed to. I asked my boyfriend, family and friends but they didn't do it too. I finally called Vogue customer service and they told me it was a free gift from ELF eyes.lips.face. Really? Why?
So funny and I was still clueless. I called ELF customer service and they told me they have been doing
free magazine subscription if you spend $30 or more on their website
. I ordered some stuff back in January and thats how I got it. The magazine varies and this month they're giving away Women's Health magazine.
Cool huh?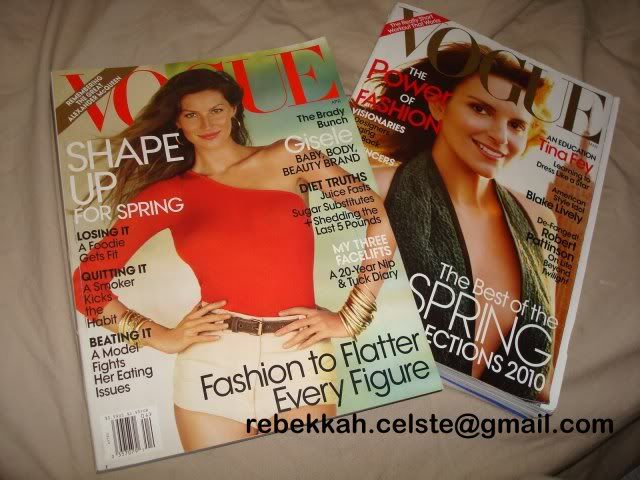 just thought i let everyone know ^_^