When it comes to a blush brush, I prefer using a duo fiber brush or also known as a skunk or stippling brush. The bristles are super thin and soft and it picks up small amount of product. This prevents me from putting too much blush on my cheeks. On the other hand, I have been using the
ECOTOOLS
bamboo blush brush
. It's is a basic blush brush. I purchased it out of curiosity to see how I'm going to like it.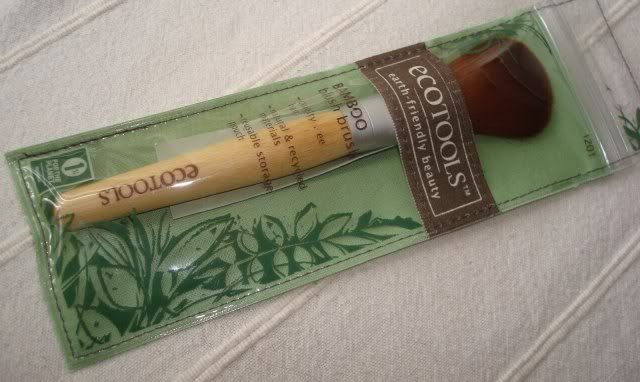 WHAT:
An Eco-friendly blush brush
Expertly tapered for easy highlighting and contouring of cheekbones
Soft, cruelty-free hair
Natural and recycled materials
Bamboo handle has a low impact on the earth's resources as it is a highly sustainable plant.
Synthetic taklon bristles are 100% cruelty free.
Sleek ferrule is made from recycled aluminum.
(source: ecotools website)
WHERE:
You can find it at your local drugstore such as RiteAid, Walgreens, CVS, Target, Walmart etc
http://drugstore.com
PRICE:
retails for
$8.99
It won't break your bank. YAY!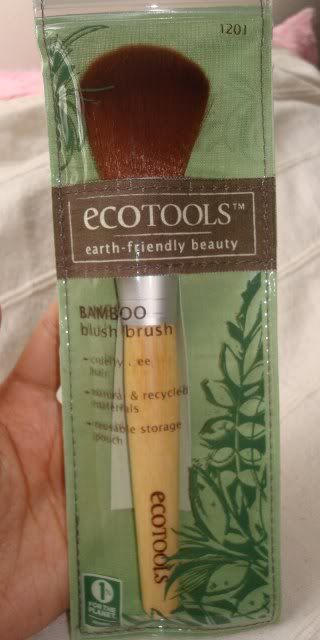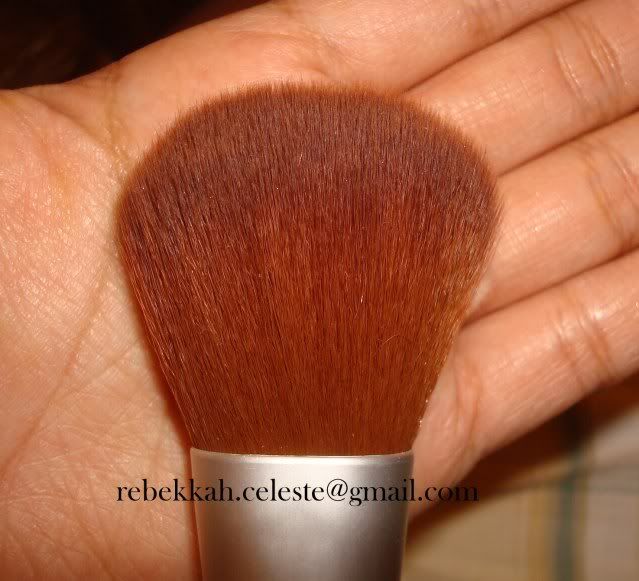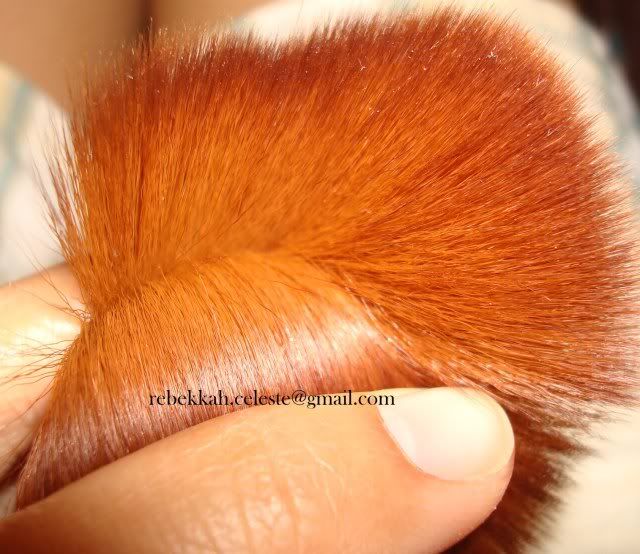 Its super soft!!!
HOW:
Dip the brush on your favorite blush and tap off the excess.
Start at the highest point of your cheek which is the cheekbone.
Dab it on the apple of your cheek or dab and lightly stroke upwards towards the hairline.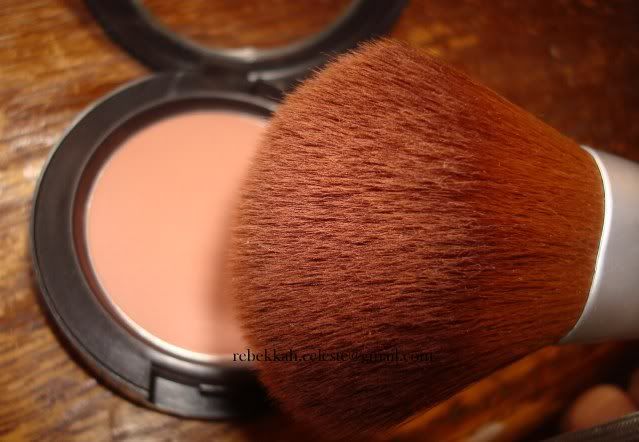 After dipping the brush three times. The brush does not pick up too much product which is awesome. I used Gingerly blush by Mac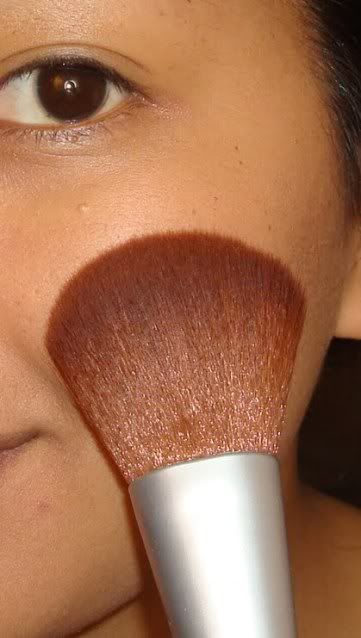 You can dab it on the apple of your cheek.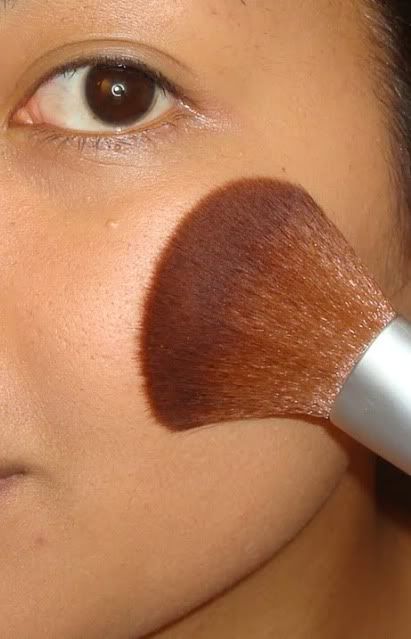 or dab and lightly brush it upwards towards the hairline.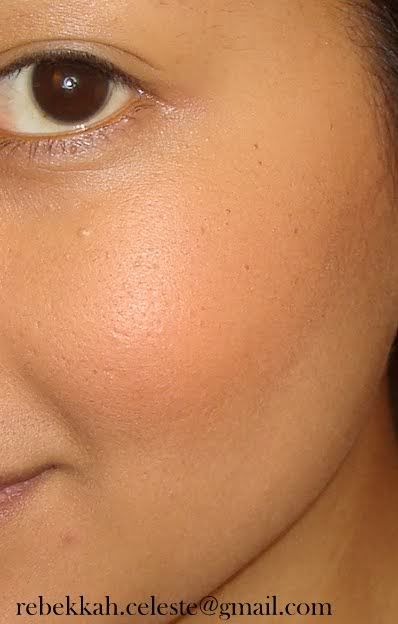 I applied the blush a little heavy but not too much to make the color appear in the photo.
FINAL THOUGHT:
Even though I'm a duo fiber brush user for blush application, I was surprise to find that I really like this brush. I like the fact that the bristles are so soft and lightly packed. This allows to pick up less product which made it easy for me to blend. Also, I can't get enough how it feels so nice and soft on my face. Its the main reason why I have been using it.
Do you guys own any EcoTools brush?