Its that time of the month for me again where I curl up in a ball because my lower tummy hurts ugh! I love everything about being a girl except for this. My boyfriend said, women are the only species that bleeds but doesnt die. I guess that should makes me feel better? eh! Anyway, I feel a little better so I am able to get up and update my blog.
I just wanna share some Revlon goodies I got from the marketing representative of Revlon. Thanks a bunch!!!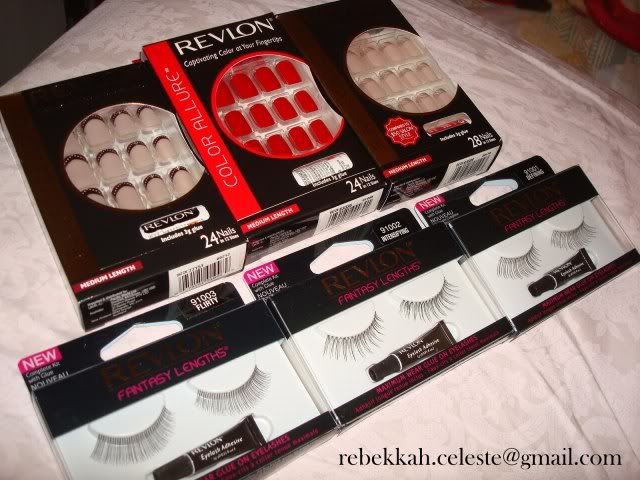 I got fake nails and false lashes.
-Color Allure in Revlon Red nails
-Runway Collection in Starlet
-Runway Collection in Mystic
-Fantasy Lengths in Intensifying, Defining and Flirty.
I am more excited in trying the false lashes because I don't do my nails. I do a basic trim and that's pretty much it! I guess I'm gonna have to give the fake nails away to my friends.
Defining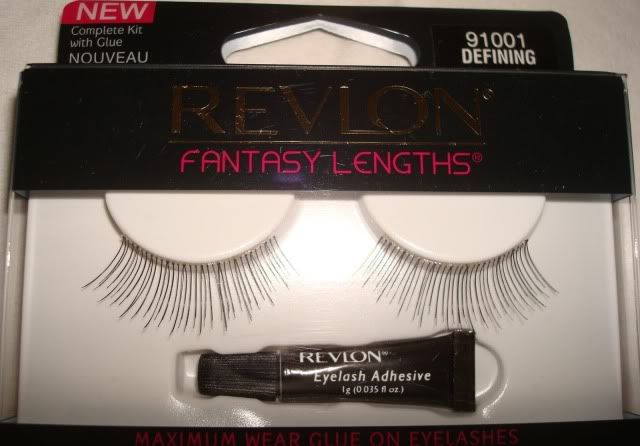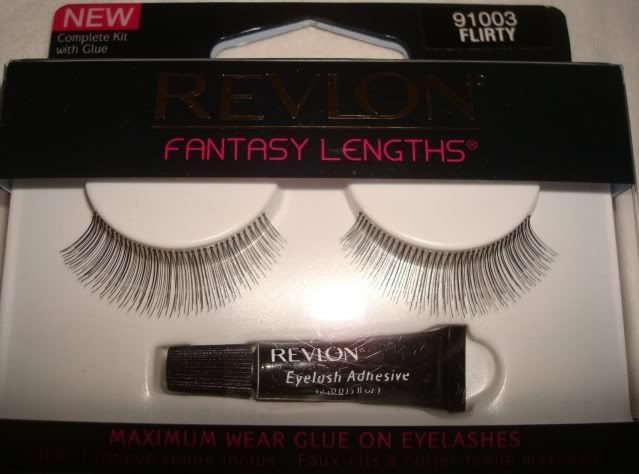 Something to remember about false lases, the longer and fuller they are the more dramatic effect they'll add to your eyes. I tried Intensifying and I absolutely love the way it looked on me. It looked so natural in person. On the other hand, the free adhesive that came with it was okay but not the best I've tried.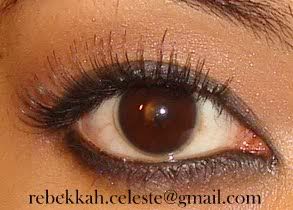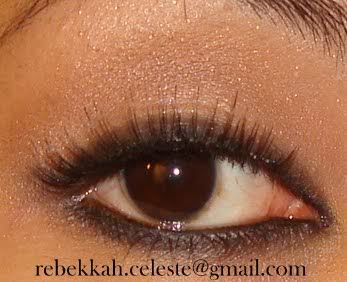 You can find them at your local drugstores. Thank you for stopping by!!!