If there is one product I can't live with out, it would have to be my
Carmex
lip balm
. I use it everyday and all the time.
I apply it...
to moisturize my lips. Its my first step in my makeup application.
to prevent chapped lips.They hurt and so unattractive!!!
to protect my lips from the sun's harmful UV rays. It has SPF 15 woohoo!!!

because I love the Cherry scent.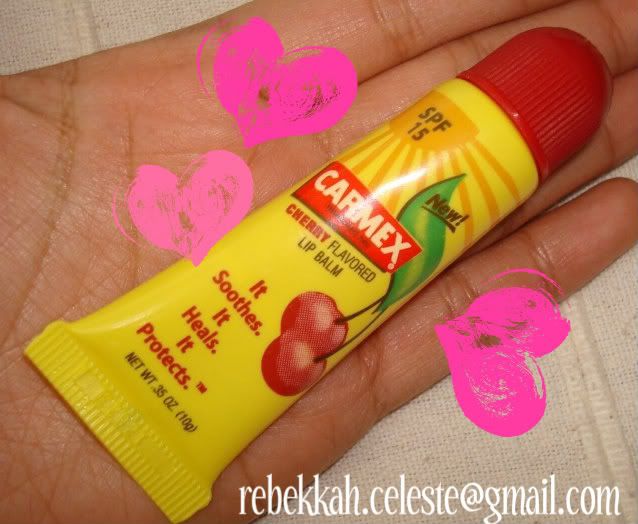 Carmex can be purchased at your local drugstore such as RiteAid, Walgreens, CVS Pharmacy and etc.
So what is your favorite lip balm?