Yes, I do shop at Ann Taylor and no, it's not for old people lol. I don't really do my clothes shopping at the mall, but when I do, I always make sure I get great deals. Ann Taylor is located at Beverly Center in Los Angeles which is not too far from my house. A lot of people think that Beverly Center is an expensive place to shop because there's a lot of high end stores and sometimes you can spot celebrities or basketball players. But it's really not. And just like everywhere else, you have to come at the right time to shop. For example, Memorial Day weekend just passed and I was able to score some awesome deals at Ann Taylor.
Here is a video I did showing all the clothes I got.
Sorry guys, the clothes were too wrinkly and didn't photographed very well but I got these photos from the Ann Taylor website to show you what they look like.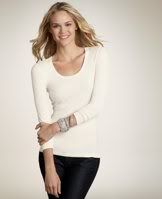 Cotton Modal Tee
sku#85696396

$4.73 from $38.00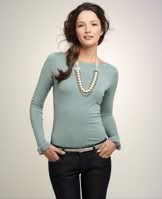 Cotton Tee with Chiffon Cuffs
sku#86115858
$4.73 from $38.00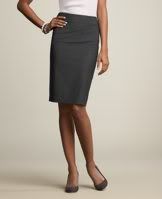 Heather Grey Pencil Skirt ( petite)
$23.99 from $110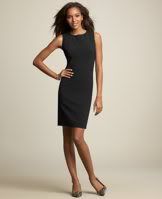 Perfect Sheath Dress (petite)
$5.93 from $155 (its a final sale item)
All these are possibly not available online anymore. If you're interested you should go their website
AnnTaylor
and search the Sku# of the items (its under each photo) and you can check if you can still order them.
Thank you so much for visiting my blog and welcome to all my new followers!!!