Every time I go to my local drugstore, the first section I visit is the makeup section. Regardless of what I need, my feet automatically takes me to makeup right away lol. Last week, my local Walgreens was
having 40%off on a lot of their makeup products and I spotted the
Maybelline
Dream Matte Powder

in Honey
on sale. I've been seeing it in youtube videos raved by many makeup gurus, and I'm all about anything that will make my face matte so I purchased one for myself.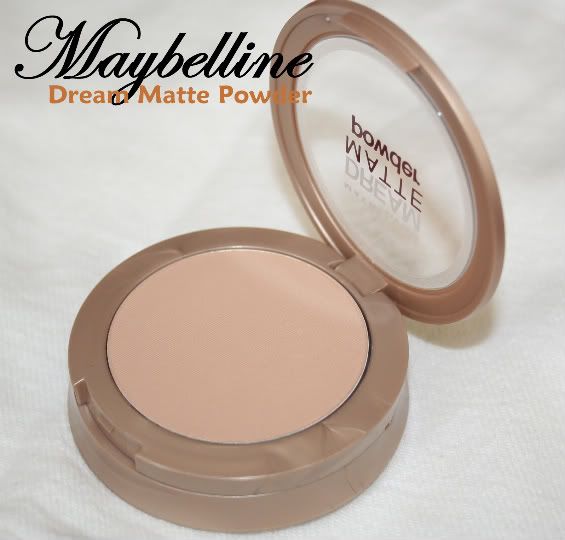 I noticed there were only 4 shades available. Weird and disappointing if you ask me. The shades were from light to medium and that's it! What about the other beautiful women with darker skin tones huh? Anyway, the shade Honey is the darkest one they have, and I looked way too light on me but I still purchased it thinking maybe I can make it work. Walgreens has 30 days return policy, so I wasn't too worried about it.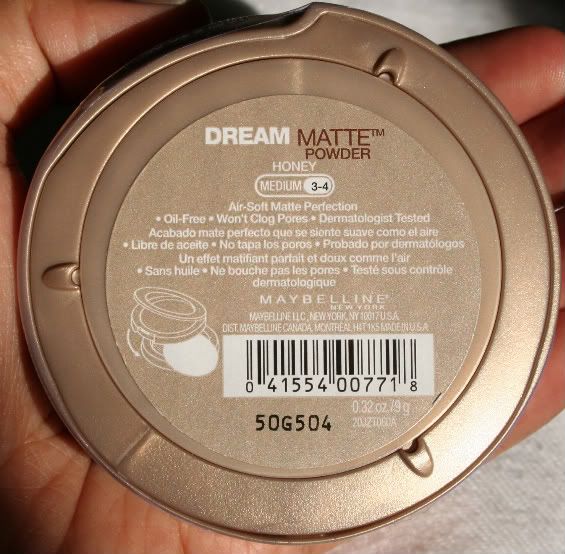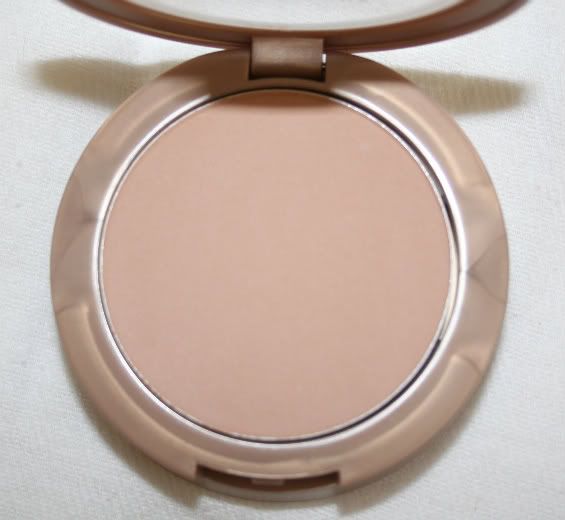 Like a little kid, I played with my new toy right when I got home. I swatched it with my finger and to my disappointment, I found the shade way too light than I expected. For some reason the shade looked warm in the store but it really looks cool once swatched and photographed. This is the problem with drugstore makeup. You can't test them before you buy and a lot of women end up buying the wrong shade of foundation O_o.
I compared it next to my Mark Powder Buff foundation in Golden and it's a pretty good match for my skin tone. Maybelline is obviously way too light as you can see in the photo...yikes!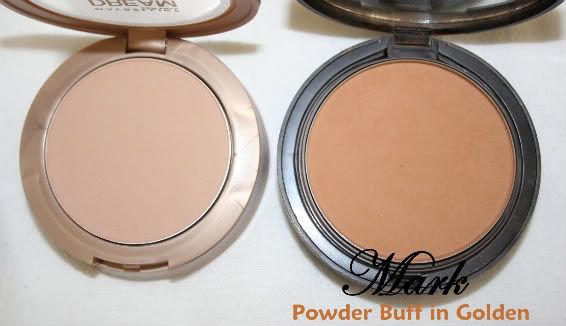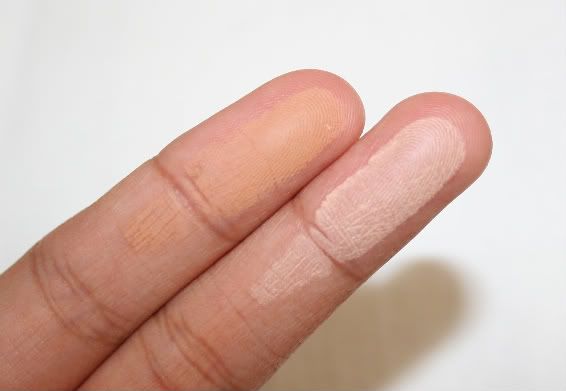 Halloween has about a month to go, unless I plan on looking like Casper everyday then this foundation would be perfect lol. But seriously, there was no point of keeping it any longer, so I returned it the next day O_o. I'm sure it's an awesome foundation. It's recommended by many women. but for now Maybelline if you are reading this, I hope you guys make more shades for us women who has medium to dark
skin tone...pleaaase!!!
"Kiss and make up - but too much makeup has ruined many a kiss."

-Mae West