I got my 2nd Birchbox for this month of December. My heart raised a little bit when I saw the bright pink box in the security guard's office...it's my
Birchbox
!!! I love getting packages in the mail and knowing I will get one every month with beauty goodies is really exciting...like getting a present every month whoo hoo!
If you guys don't know what
Birchbox
is all about, it's a monthly subscription service where you get a package or what they call
Birchbox
with samples from different high end beauty brands. You get 4-5 product samples and it's only $10 a month. They are handpicked by the Birchbox team so you know you're getting the best products. It's a really neat idea because I'm able to try different high end products without breaking the bank and, I have an option to invest in a full size product if I end up liking them. You are awesome
Birchbox
!!!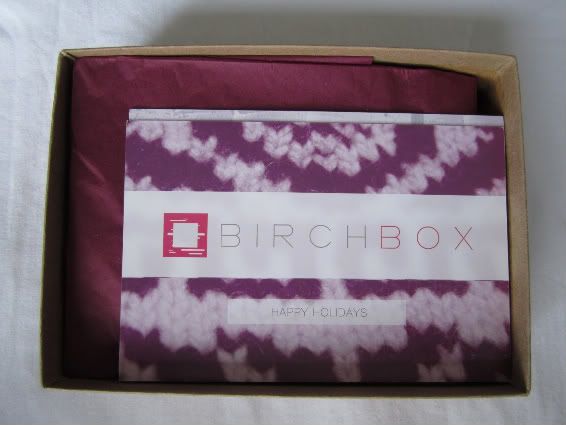 Just like my
last Birchbox
, everything was nicely packaged with tissues and ribbons. It may not seem like a big deal to some but it is to me. I love the company's effort to make the package look so pretty!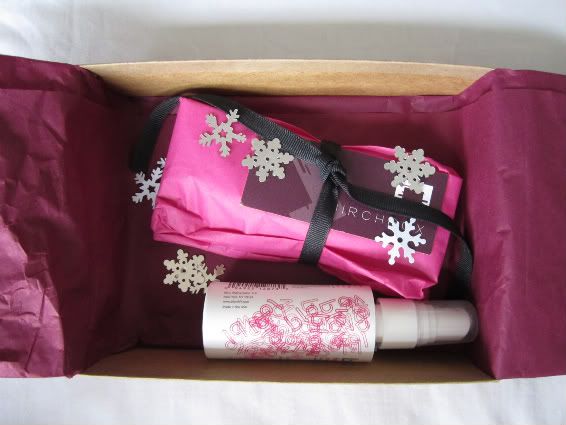 Stila, Lip Glaze in Kitten
is my first Stila lip product and I was so excited when I saw it. The shade
Kitten
is Stila's most popular shade and it also comes in an eyeshadow and gel liner.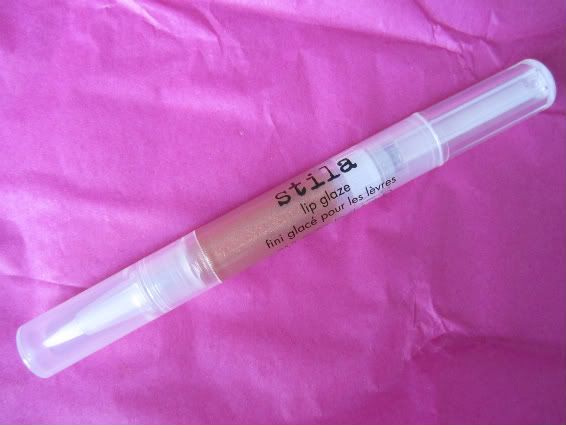 Serge Lutens, L'Eau
sample fragrance. He's a cult fragrance designer. How do I know this? It says it on the product list lol. I've never heard of the brand before and I'm not too big on fragrance but it sure is nice to get a little sample to try. It smells very fresh!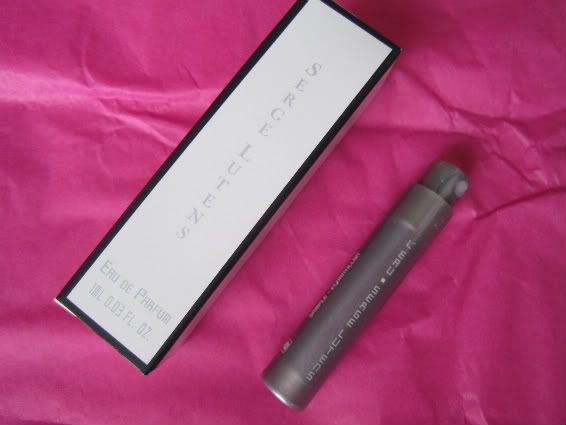 Jouer, Luminizing Moisture Tint
is a mineral tinted moisturizer with spf 20. Never even heard of this brand as well but it look pretty cool.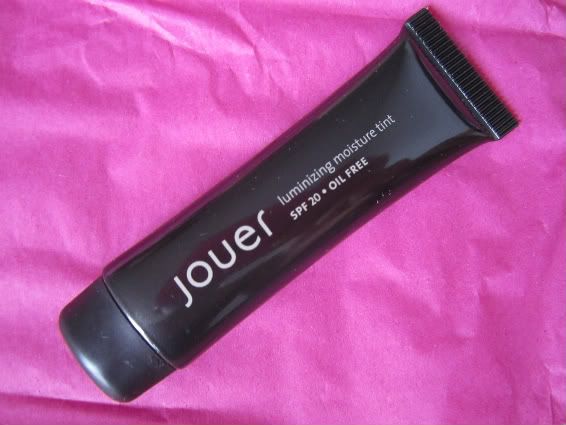 Blow, Heat is On
is a protective mist for the hair and it supposed to nourish, detangle and condition the hair.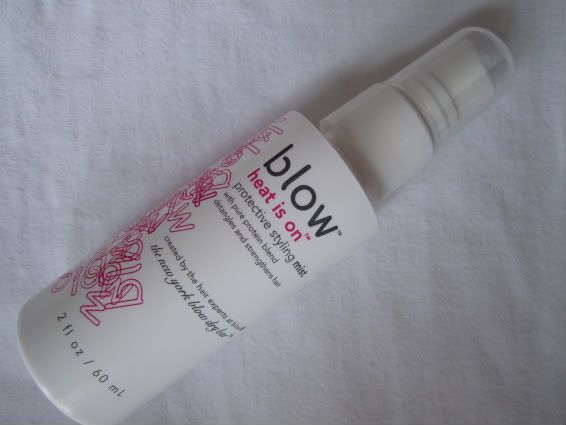 That's it for my December Birchbox. I'm pleased with everything I got and I can't wait to get my next one lol. You should sign up for
Birchbox
too so you can enjoy these products samples like I do.
Read about my first Birchbox
here
And Merry Christmas and Happy Holidays to everyone especially to all my friends here in the blogging community, thanks for all your love and support. I have a little bit of haters and I love you guys too because you guys add views to my blog haha!