Sorry this post is so late. It was meant to be posted a week before Chirstmas day but I only got around editing the video tutorial and photos on Chirstmas eve. But it's ok since this Glam Holiday makeup look with gold eyes and red lips is not only limited for the Holidays. This look can be worn all year round for any occasion. It's very pretty and its great with all skin tones ^_^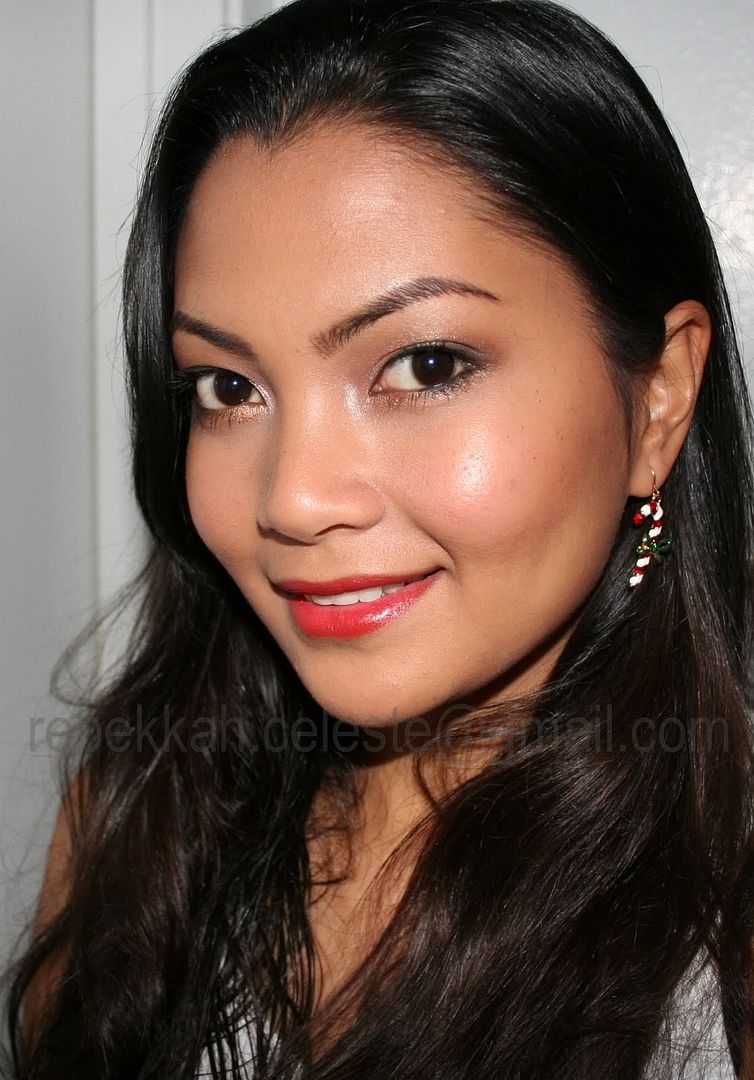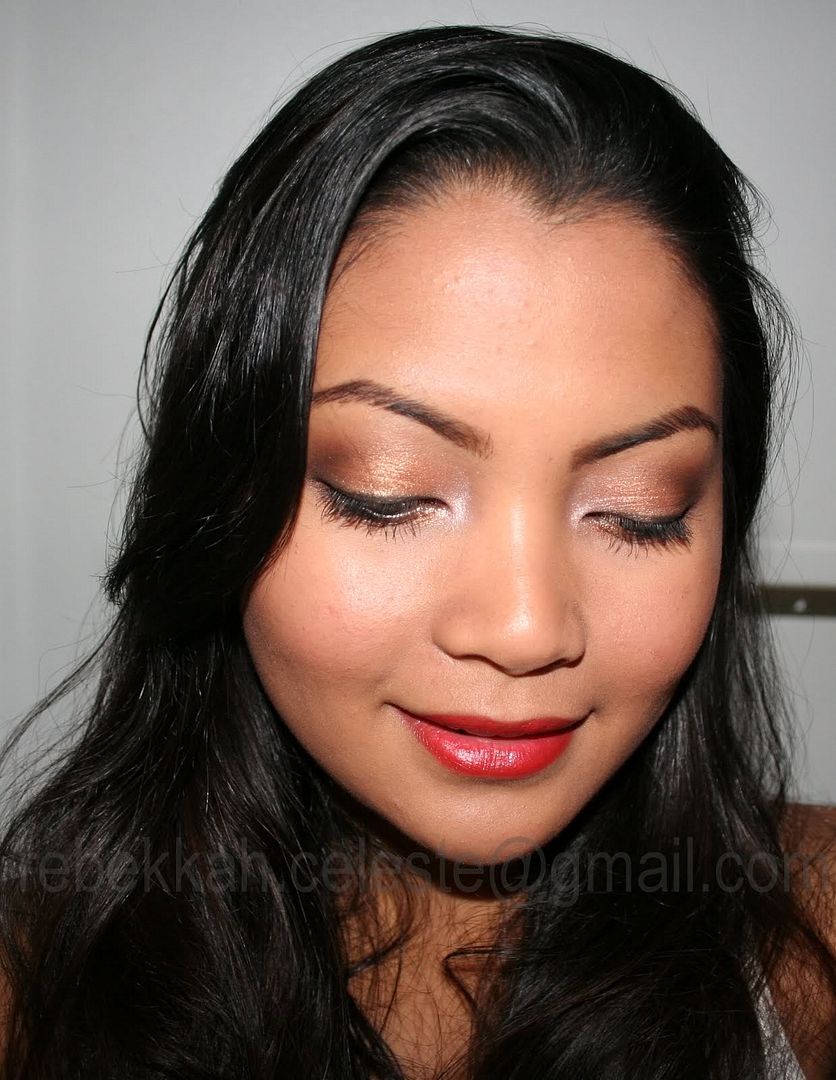 Products used
eyes:
-Urban Decay Primer Potion
-Urban Decay Alice in Wonderland Book of Shadows eyeshadows in Oraculum, Munchness, Mad Hatter, Drink Me Eat Me.
-NYX single e/s in Highlight
-Mac e/s in Cork
-Mark's keep it going gel liner
-Revlon eye lash curler
-NYX Doll Eye mascara
brows:
-Milani e/s in Rich Chocolate
-Mac e/s in Cork
cheeks:
-Smashbox Double Exposure lip/cheek color in Irresistible
-Milani mosaic blush in Afterglow
lips:
-Mark Kissink lip marker in Red Siren
-Revlon Colorburst lipstick in Coral
source: google.com

Here is a video tutorial of the makeup look. Enjoy!
"If there is no joyous way to give a festive gift, give love away"
-Author Unknown