I never buy an eye shader brush over a dollar. All my eye shader brushes are from the
ELF
dollar line. They get the job done, which is apply eyeshadows on the eye lids, brow bone and sometimes even blend colors together. The bristles are very soft and for a dollar, I can't complain. I recently picked up the
ELF
Mineral All-Over Eyeshadow brush which almost made me re think about my dollar eye shader brush mentality lol...almost! It was on sale at my local Ross, a clothing discount store for only $2.49 so why not get it right? It's normally $5 at ELF website so I it was a good deal.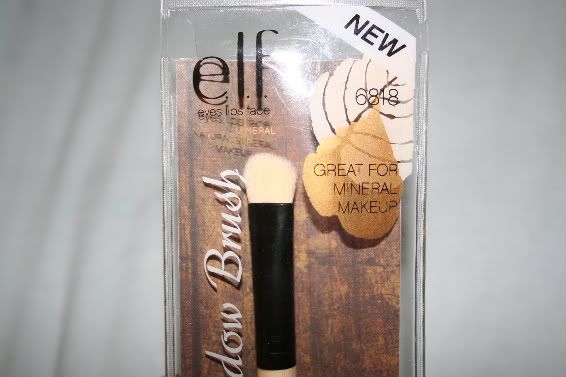 This brush is part of the ELF Mineral line brushes. They are
cruelty-free,
ferrule are made of recycled materials,
h
andles are made from sustainable bamboo and
bristles are synthetic Taklon which is great for wet or dry products.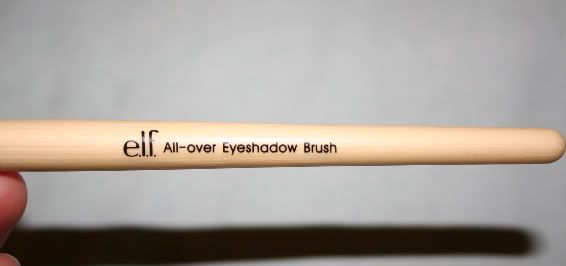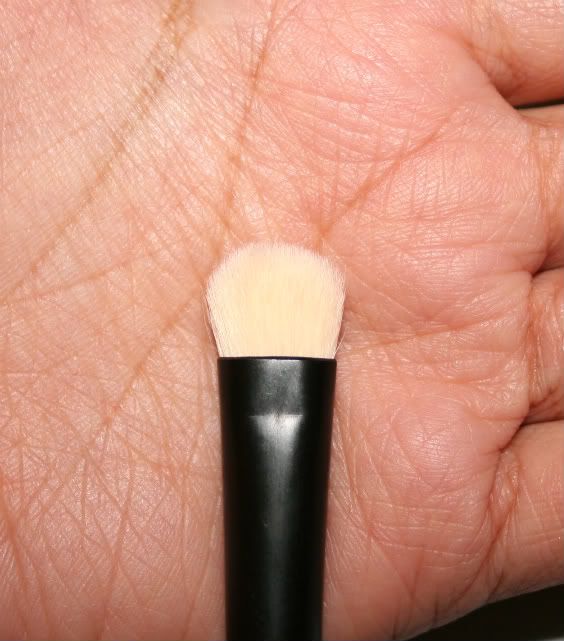 ELF
described it on the website as "
The large flat brush head creates perfectly even and smooth color application on the eyelid. The curved shape of the bristles provide easy maneuvering and precision for color where you want it."
I agree with this claim except for one thing. Yes, it applied eye shadow nicely on the lids. I use it for either packing on the color or brushing it all over the eye lids and even contour the crease to create depth. But it's not a large brush. It's quite small, a little smaller than their dollar eye shadow brush.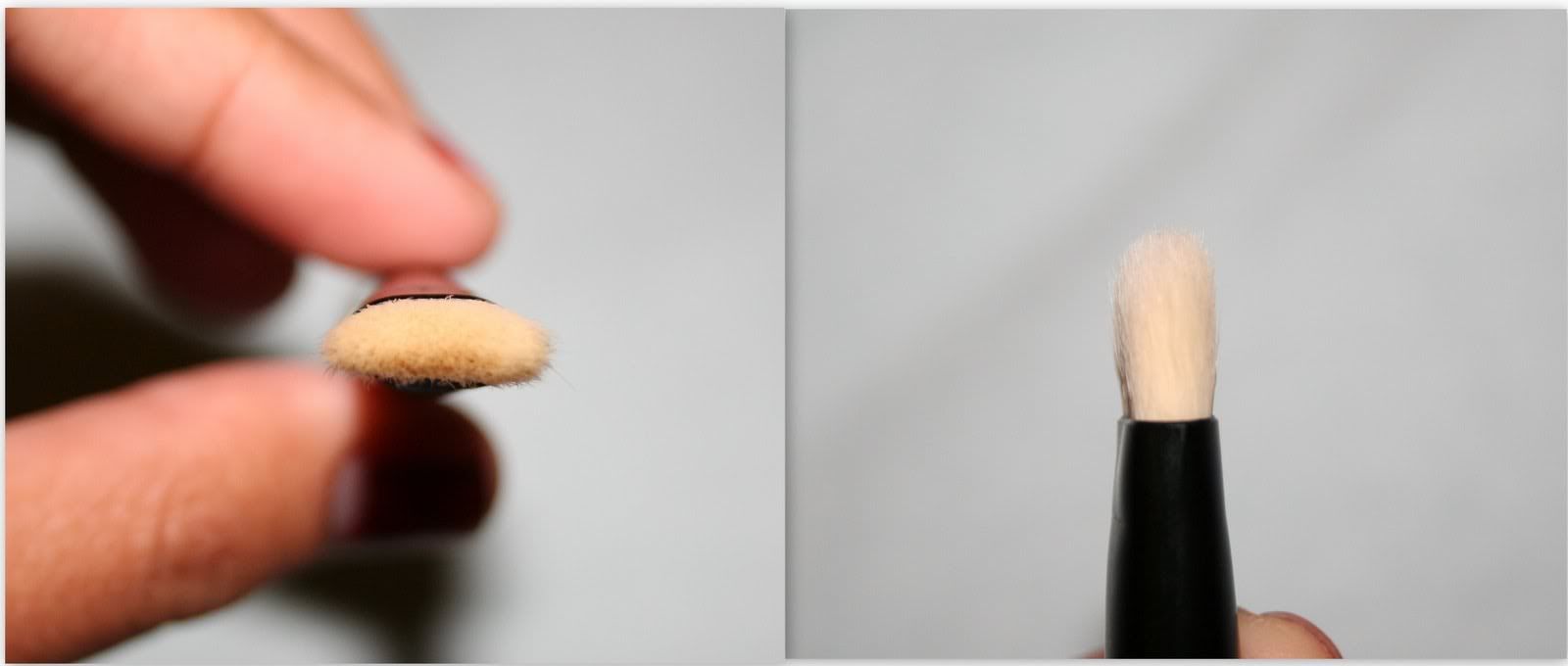 In comparison to their ELF dollar eye shader brush, the bristles are more dense. Therefore, it easily picked up more product. It's white and eyeshadow color was very visible even after you quickly clean it with tissue paper. I always feel the need to clean it with a brush cleaner right after every use.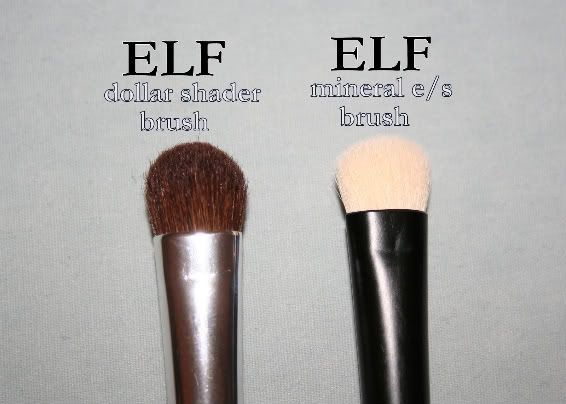 Overall, it's a great brush. If you don't mind the price then I suggest you buy it. It applied colors on the eye lids very well and I love the fact that I can use it with wet or dry products without ruining the brush. Also, it's always good to support Eco-friendly and animal cruelty products. Will I keep buying it? Maybe one or two more times. I just have to wait for a 50% off sale on the ELF website because I sure won't shed $5 on it. LOL I'm such a cheap-o!
availability:
ELF website
price:
$5 or $2.50 with a 50% off coupon code.