What makes going out with your other half a date? Fancy restaurant, flowers, movies? For me, it doesn't matter where I go with my baby cakes. As long as I'm dolled up, it's a date! Just like when we went out for a dinner date the other night. I got all dolled up, and I was very excited to spend quality food time with him.

For my makeup, I usually like to do a quick smoky eyes because it's sexy and sultry and it's one of Kiko's favorite looks on me. But this time, I went for a more natural and simple look. I focused more on my skin, making it look flawless as possible.
How I create a flawless skin
My skin has been very dry and the only product that keeps it moisturized is my Yes To Carrots Night Cream. It's very thick and emollient, a face primer is not necessary. I apply it on my face down to my neck. Then, I use my fingers to apply MAC Studio Fix Fluid in NC42 all over my face. The warmth of my fingers helps the foundation blend well onto my skin, making it look natural. For concealer, my choice is Avon Anew Ageless liquid concealer in medium and I apply it under my eyes and around my nose. It's light weight and conceals slight dark circles very well. Then, I did a light sweep of my favorite face powder, MAC Mineralized Skin Finish Natural in Medium Deep to set the makeup in place.
eyes:
- Wet n Wild Color Icon I Heart Matte eyeshadow palette: beige all over the lids and brow bone and warm flesh and brown on the crease.
- Stila Smudge Pot in black on the upper lash line, then a thin wing liner passing the outer corner (I told you, I have a thing for winged liner lol).
-Lots and lots of coats of Sephora Advance Lash Booster mascara on my lashes.
cheeks:
-MAC blush in Melba on the apple of the cheeks.
-Milani Mosaic blush in Afterglow under the cheekbones to make them pop and give the face a defined and contoured look.
lips:
-Pangea Organics lip balm to moisturize the lips very well.
-Revlon lipstick in Peach. It's one of my favorites. The natural peachy color makes me look fresh!
I wore my cheetah print silk top from
Ann Taylor
. I feel like this kind of print makes me look old, so I added a layered necklace and bangled bracelet from
Ann Taylor
as well to glam it up!
Now, onto the food. We went to
Ruth's Chris Steak House
in Beverly Hills, thanks to his brother who gave him a gift card for his birthday. We rarely dine in steak restaurants because we're not big on steak, but Ruth's Chris was amazing! Everything was perfect...ambiance, service and food!
Warm French baguette with whipped butter...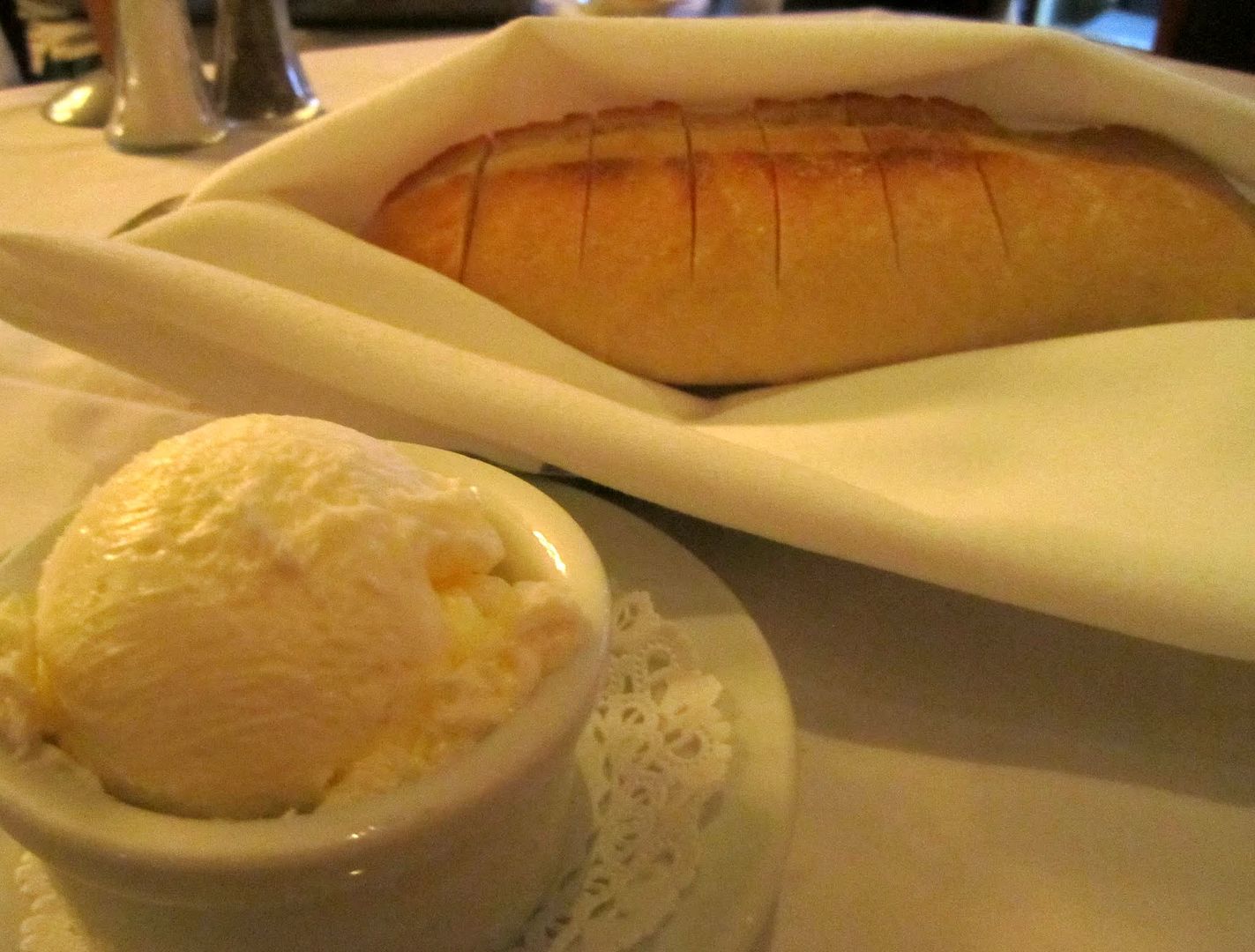 Kiko had their
Filet and Lobster tail
. It melts in your mouth!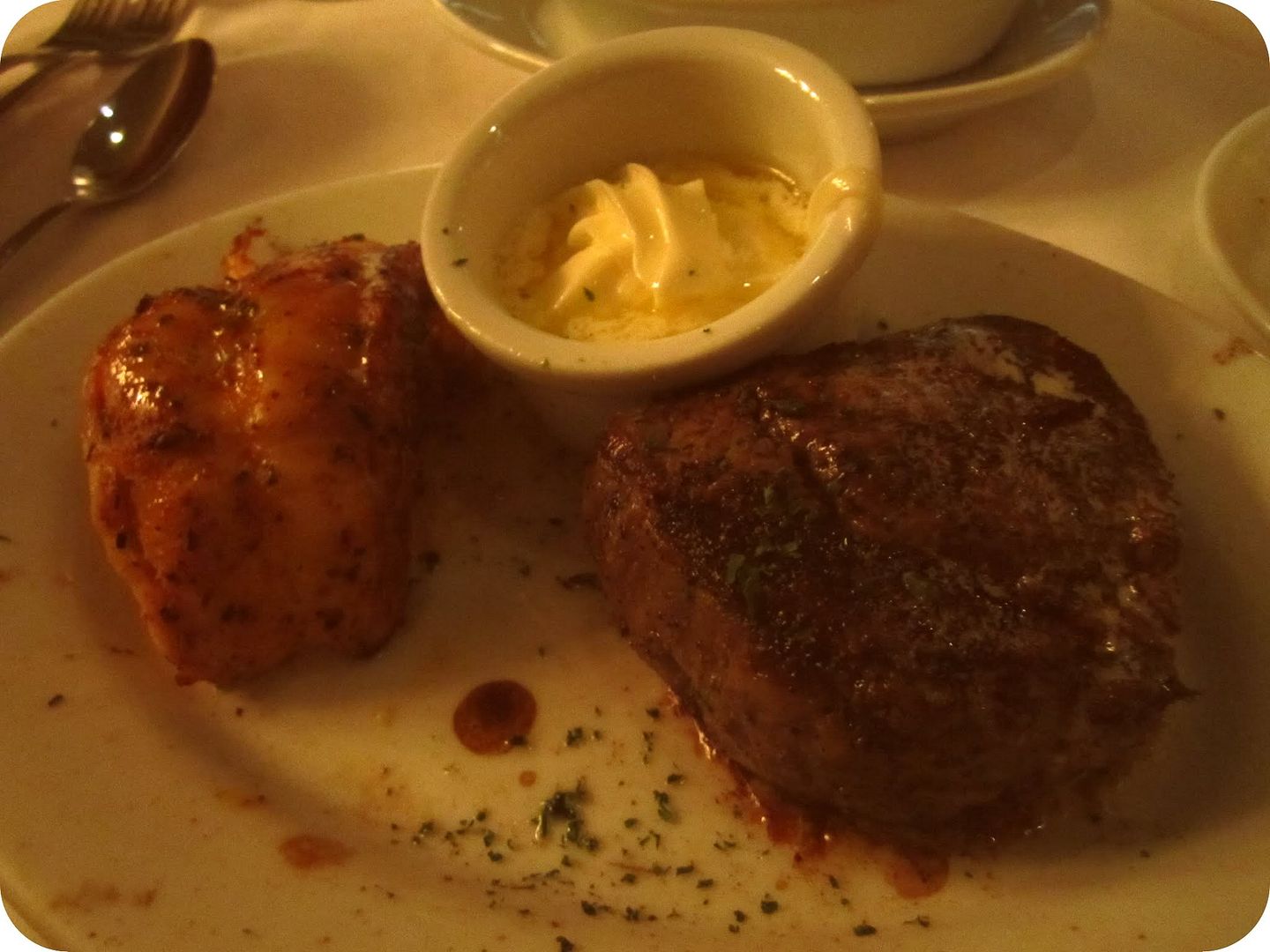 I had the
Ribeye with blue cheese crust
on top. Super soft and tender.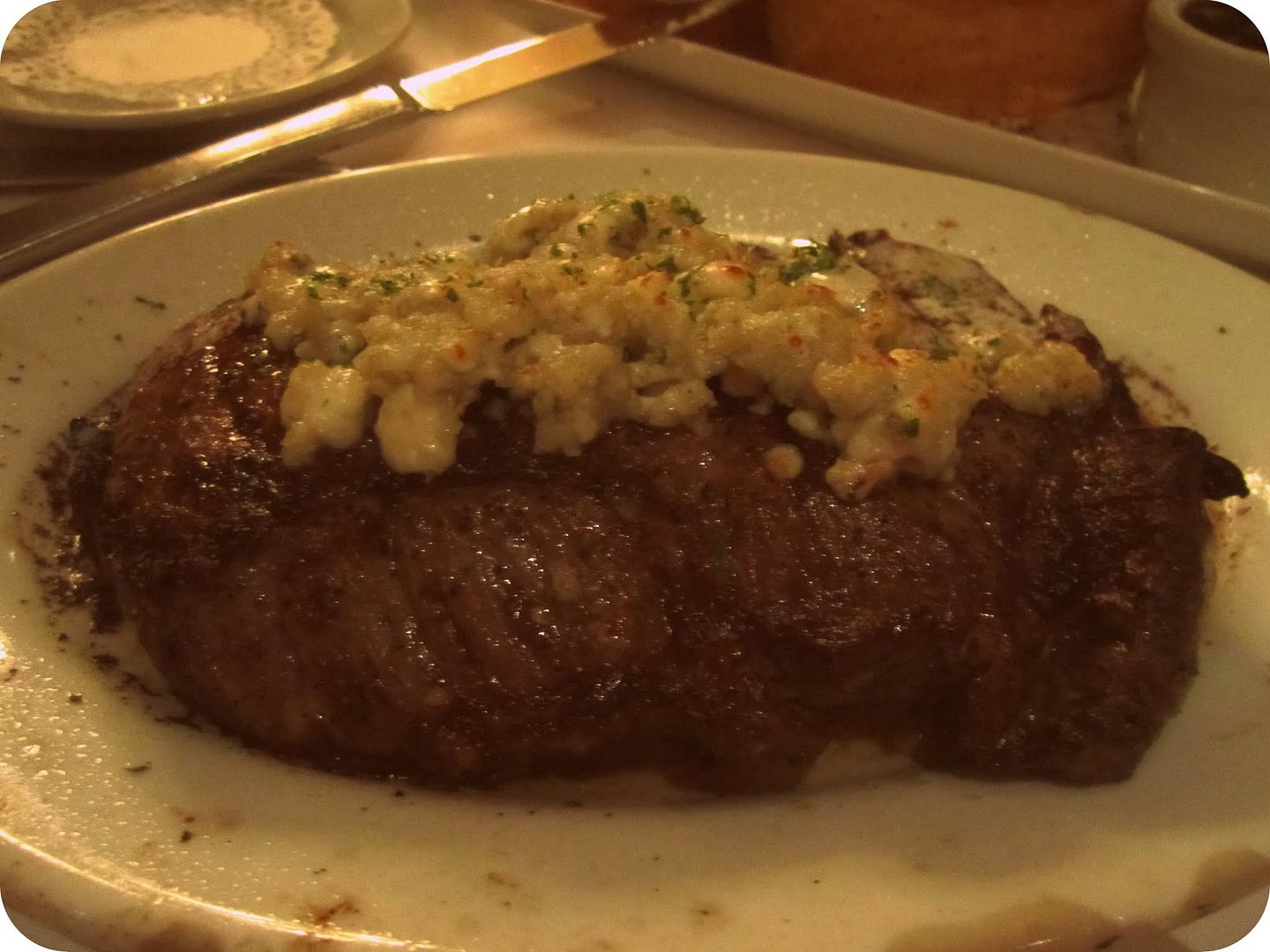 Crunchy Tempura battered Onion rings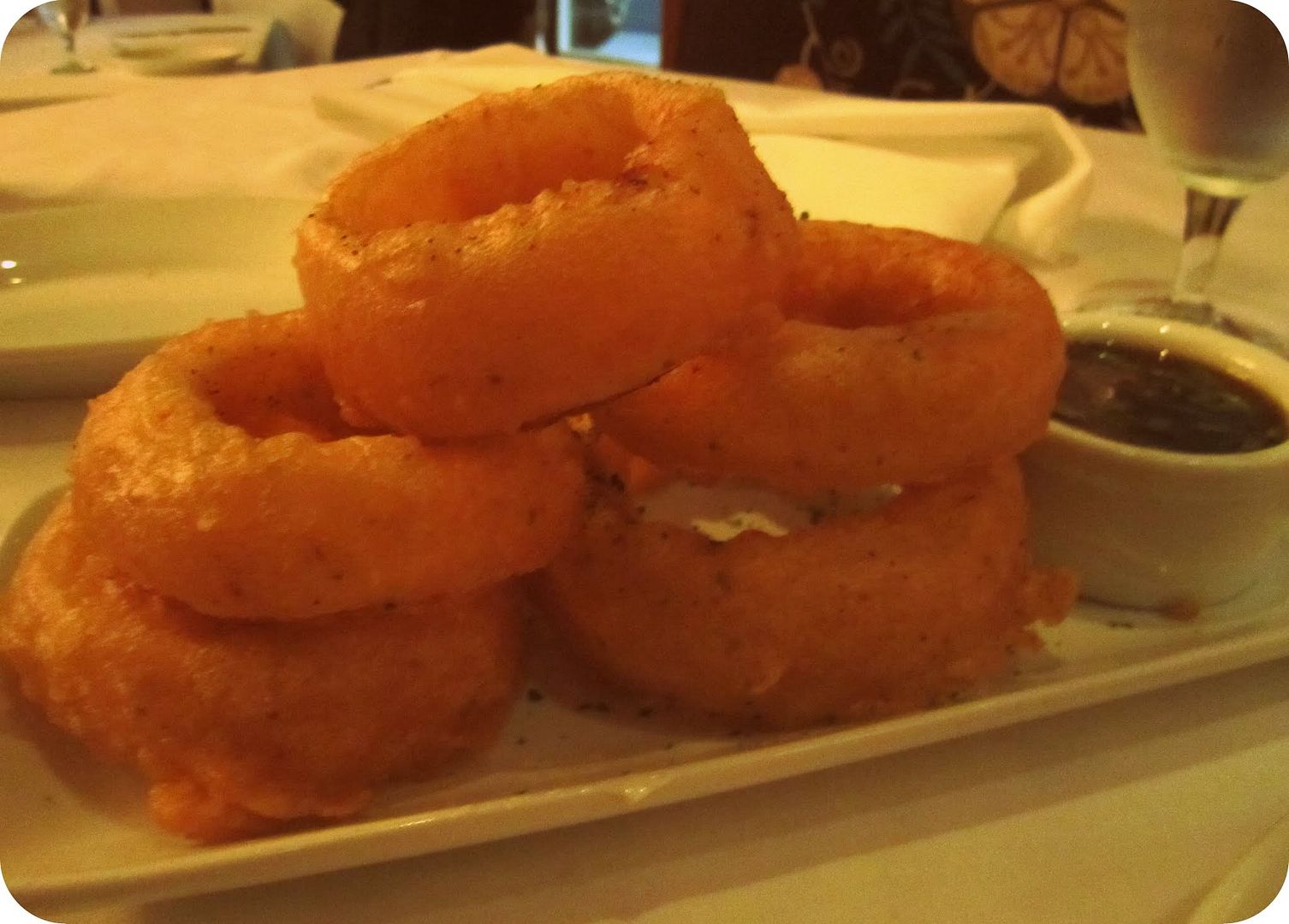 Sauteed Mushrooms.
They are big and meaty.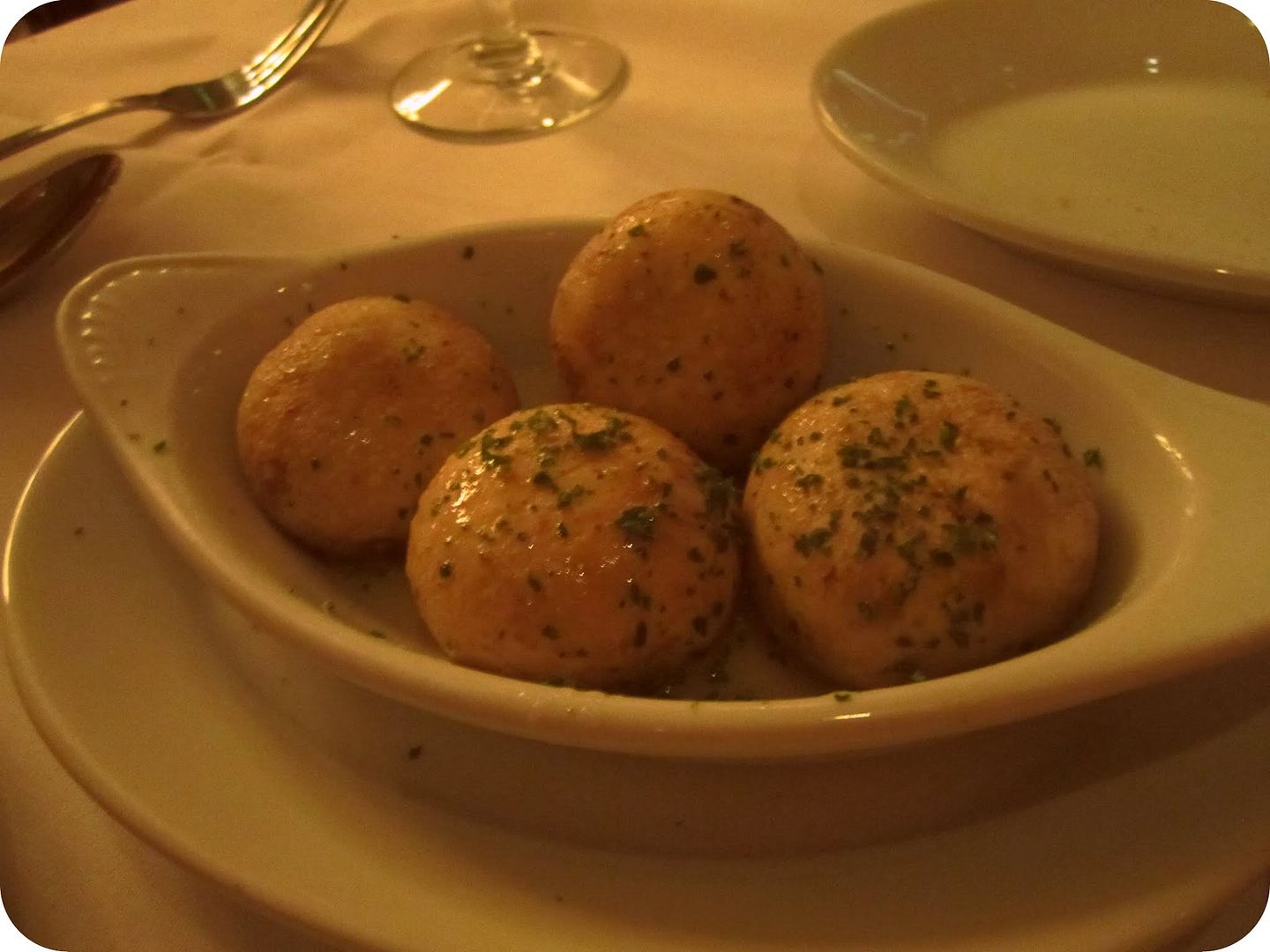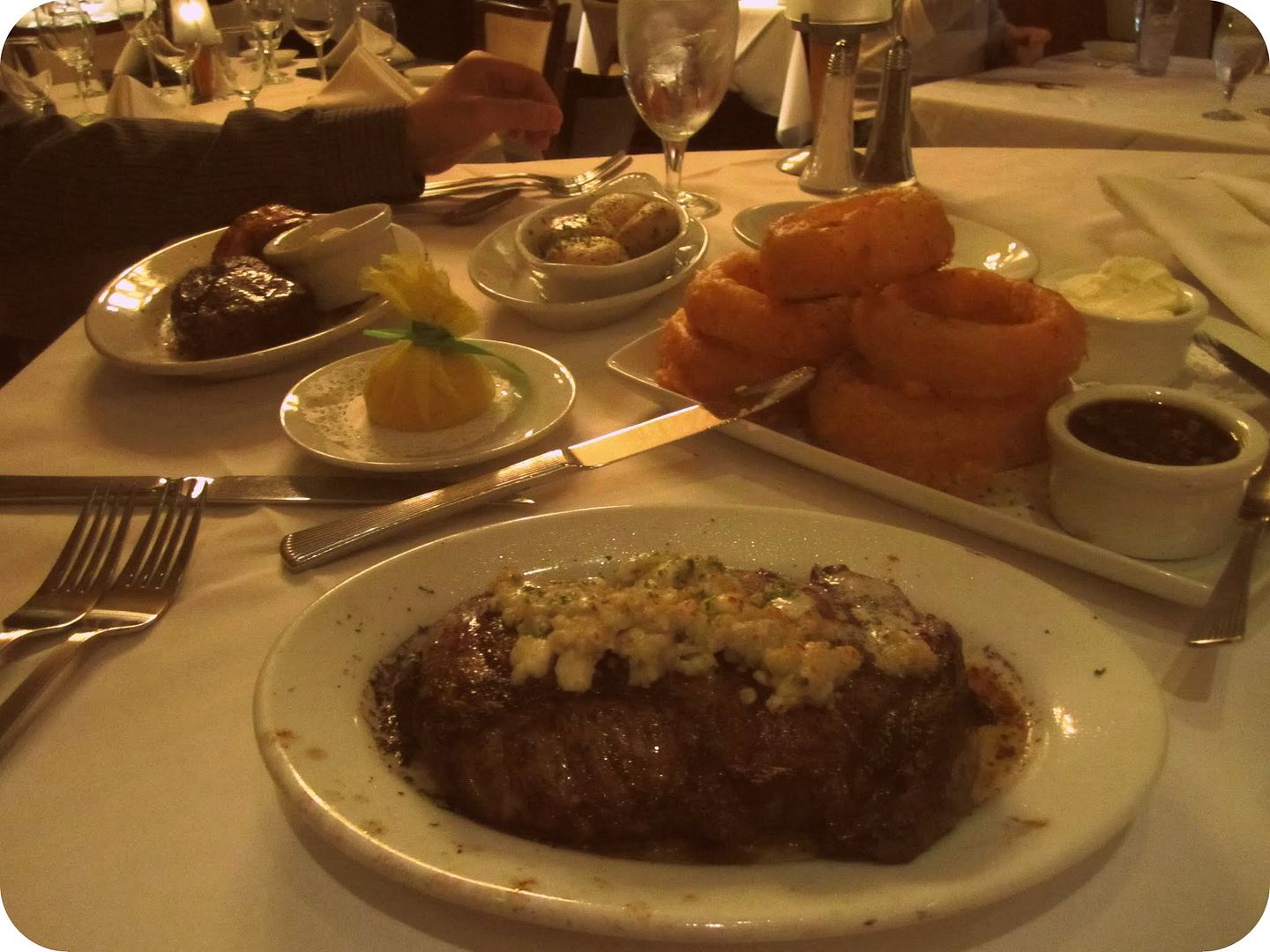 I like my steak cooked Medium...mmmmmm.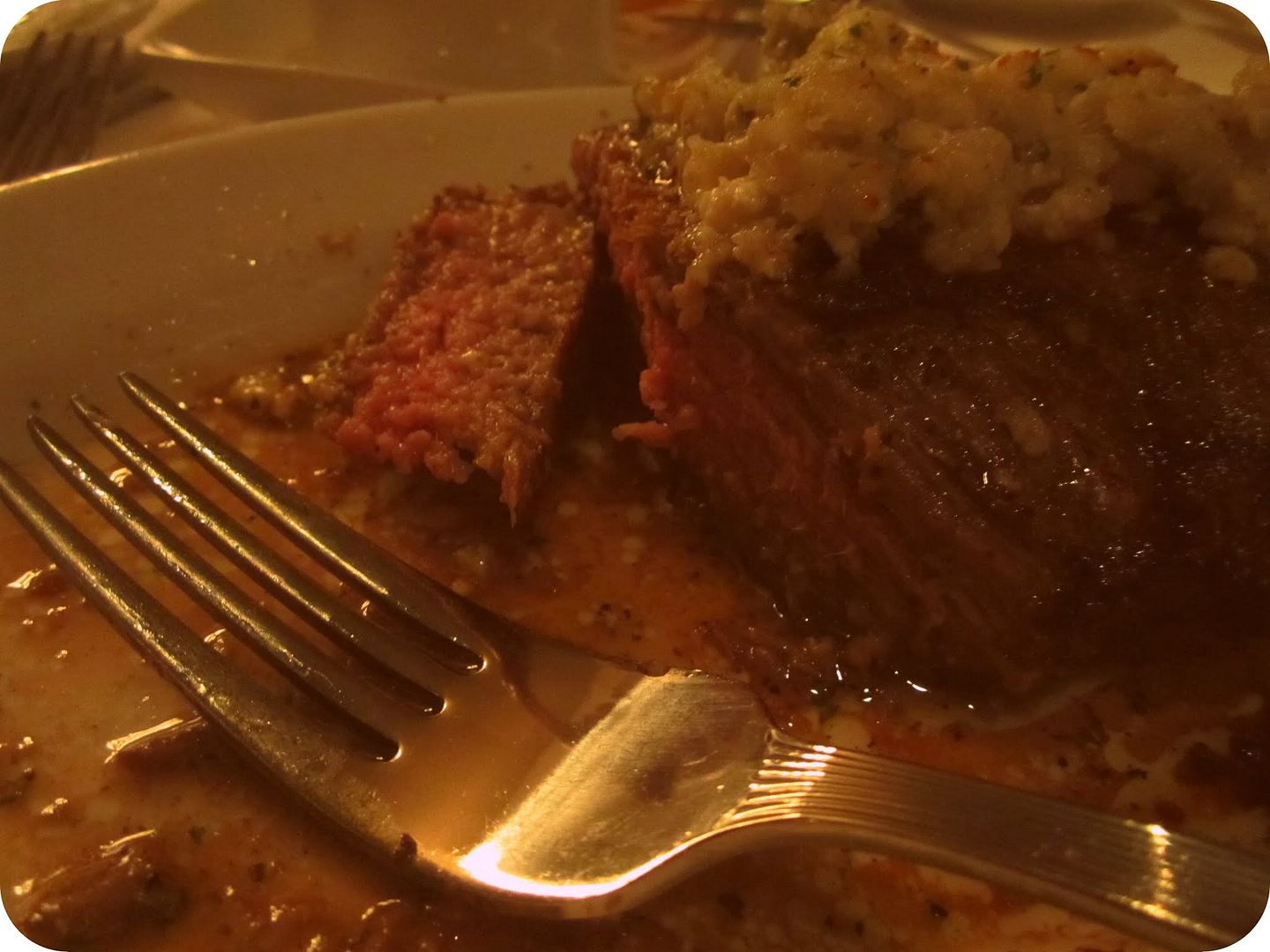 Chocolate Lava cake for dessert... Decadent and delicious!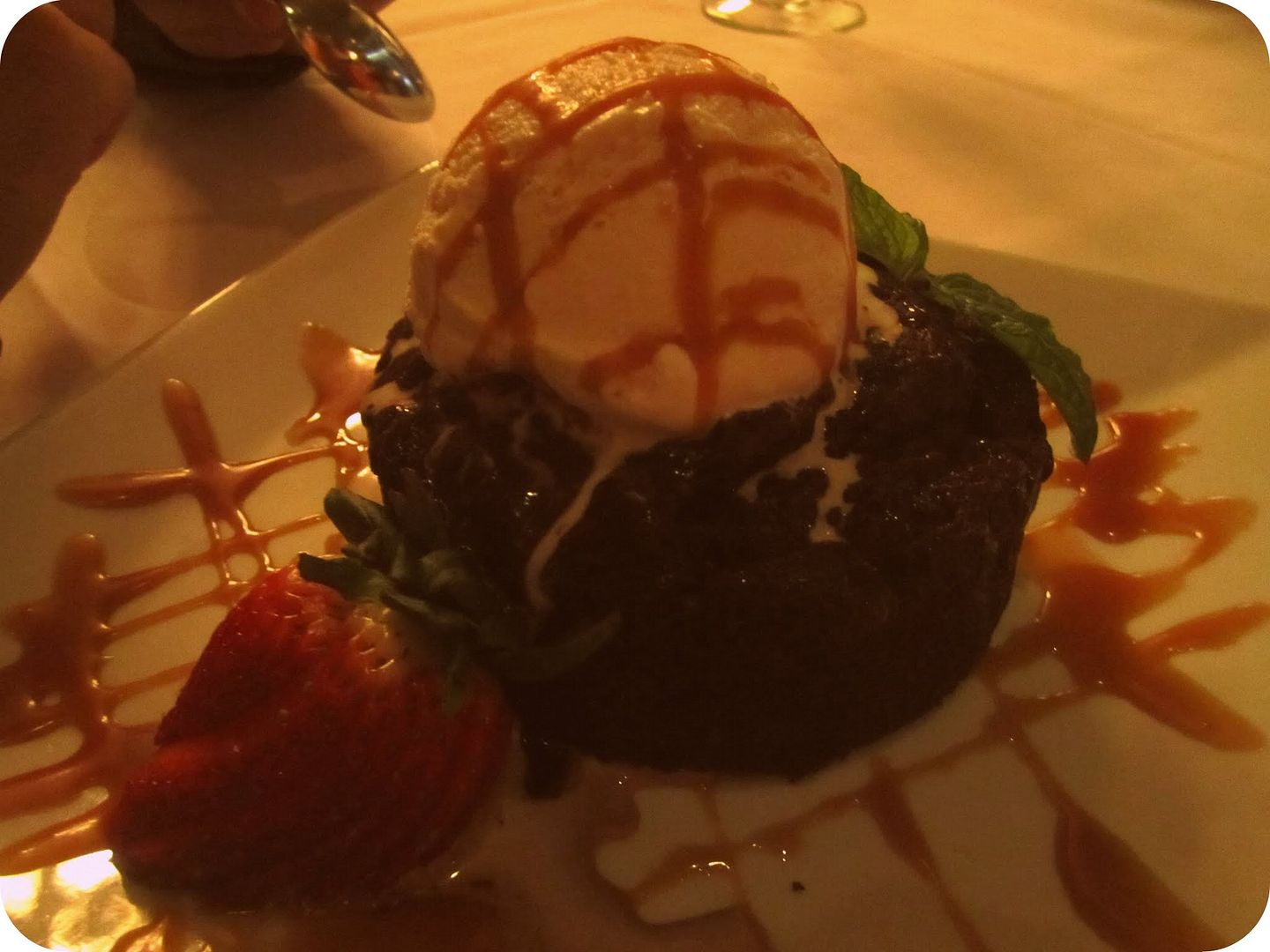 There is only 12 hours left before 2012 comes in. I hope you all had a great 2011. This year wasn't too nice to me, but I'm staying positive and I know 2012 will be an awesome year...I hope!
Happy New Year!