Man, I just got home and I can't feel my cheeks and hands. It's fridgin' freeeezing outside lol. I like the cold but not when it's too cooold! haha...Ok let me turn on the heater and lets get on with this product review. Today's review is about my Burt's Bees Almond Beeswax hand creme. I got it from my local drugstore a while ago and I have been using it religiously every single day. I love it so much that I even included it in my
November favorites
. I use it on my hands and feet and it leaves them soft and moisturized.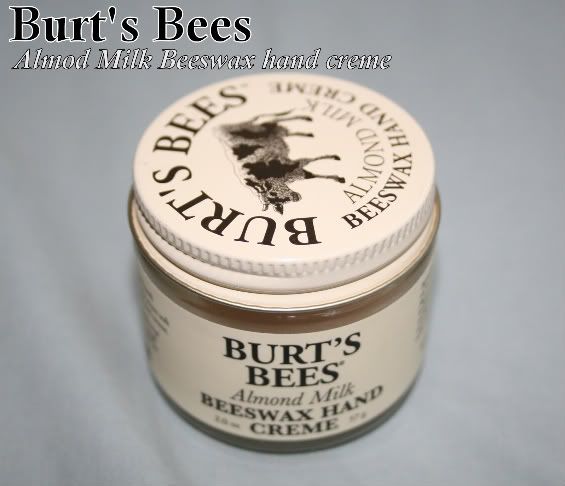 PACKAGING, AMOUNT:
This product comes in a small glass jar. It's very solid and has a little bit of weight to it. It actually makes my purse even heavier than it is haha. I twist the lid to open and I use my fingers to get the product out. This can be a little unsanitary at times but hey...I just make sure I have clean hands before I dig in. There's 2.0 oz of product inside which I think is a good amount for a hand creme.
TEXTURE, APPLICATION, SCENT:
This is probably the thickest hand creme I've ever tried. It's thick and firm. I clearly remember the first time I used it, I had to really poke my finger down to get the product out. Now, the creme has gotten a little softer since I use it a lot. To apply, I use my fingers to massage the product on my hands and feet. It takes a little work to blend the product onto the skin and it feels greasy at first but it goes away quickly so it doesn't bother me.The scent is something you will either hate or love. It has a sweet almond waxy smell that I personally like haha! I know it's weird! It smells sweet and first sniff then you get a background of a wax-plastic-y scent at the end. You get me? You just have to really smell it for yourself LOL.
prunus amygdalus dulcis (sweet almond) oil, water, beeswax, aloe barbadensis leaf juice, kaolin, fragrance, citrus grandis (grapefruit) seed extract, stearic acid, glucose, tocopherol, chondrus crispus (carrageenan) extract, sodium borate, glucose oxidase, lactoperoxidase
The main ingredient is Sweet Almond Oil which is a great emollient that softens, moisturize and even nourishe the skin.
RESULT:
You know a hand creme is really good when you don't have to re apply every 10 minutes. This product makes my skin very soft, smooth and moisturize for along time. The only time, I had to re apply is after washing my hands. It also feels nice on the feet like reeeeally nice especially on the sole where it tends to get really dry. For best results, use it at night before you go to bed. Let it marinate on your hands and feet.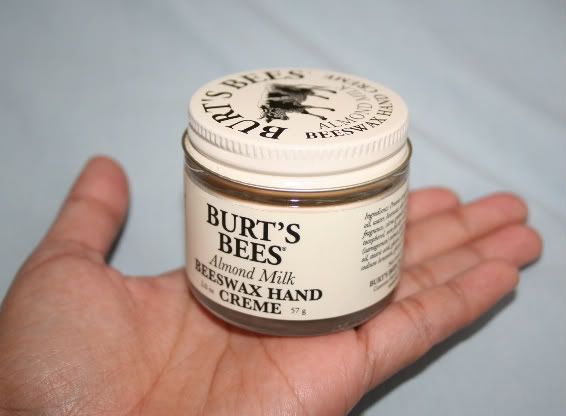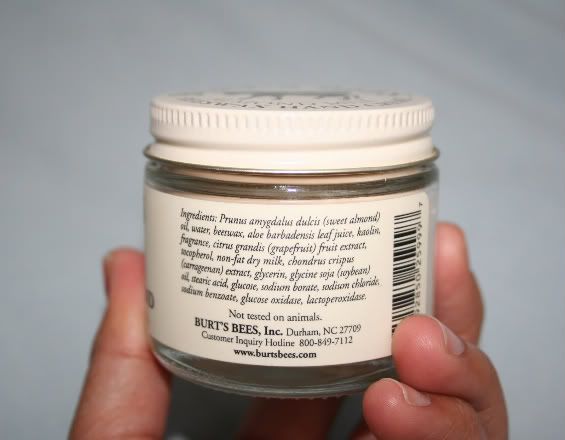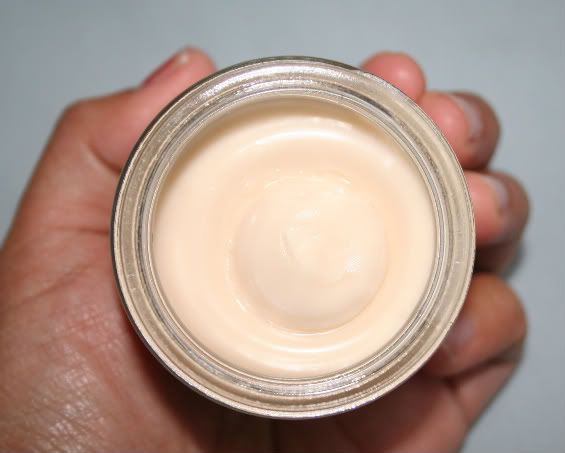 It has a very thick consistency.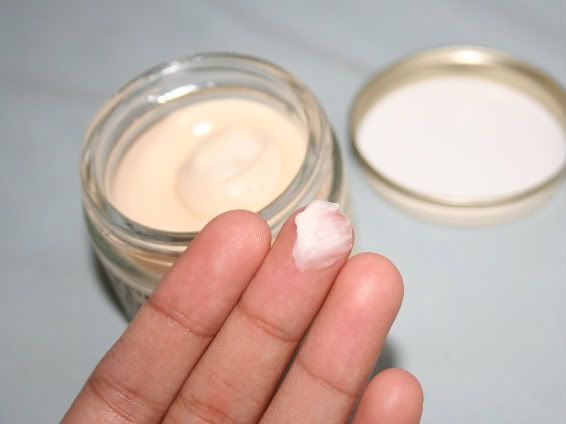 OVERALL THOUGHTS:
This is a great moisturizer not only for my hands but also my feet (you can also use it on your elbows and knees too). It's done an amazing job in keeping my skin nice and soft during this cold weather. The only thing I don't like about the product is the packaging. It looks nice but it's quite heavy and like what I said, it makes my purse even heavier ha!
availabity: drugstores
price: $9 or less. Price depends on the store.