If you want the opacity of a traditional lipstick with the finish of a standard lipgloss then try the L'Oreal Paris H.I.P
High Intensity Pigments
Shine Struck Liquid Lipcolors. I was able to get them for 75% off at my local
CVS
which was an amazing deal! They usually retail for $11-13.99 depends on where you get them so snagging them for really cheap was very exciting.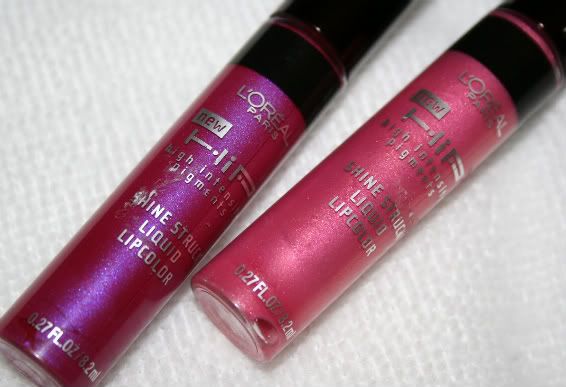 SCENT, TEXTURE, COVERAGE, LONGEVITY
These liquid lipcolors has a cake-caramel scent that smells so yummy, you're gonna want to lick them haha. It feels great on the lips. The texture is smooth, non-sticky, non-goopy. It's thin yet it's opaque and covers the entire lips with one coat...Amazing! It last for a good while. 6 hours max, which I find very surprising since it lacks stickiness. Usually, the more sticky the lipgloss, the longer it stays on the lips.
PACKAGING, SIZE, AMOUNT
Packaging comes in a standard lipgloss tube with a doe foot applicator. It has 0.27 Fl. oz of product which is a decent amount that will last you awhile depending on your usage.
SHADE, INGREDIENTS
I own 2 shades, Euphoric and
Arresting
but they are available in 12 gorgeous shades from nude, pinks to bright reds. I'm sure you'll find a shade that you will fall in love with. Also, it's formulated with Vitamin E and Jojoba Oil to condition the lips.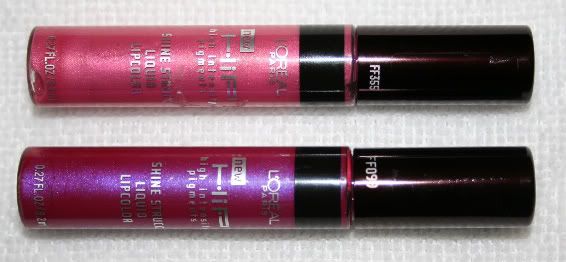 OVERALL THOUGHTS:
I love these!!! I'm amazed how the texture is thin yet opaque to cover the entire lips with one coat. I love how it's non-sticky, non-drying and feels great on the lips. They run a little expensive for a drugstore lippie, but you can always use a coupon or wait for a BOGO (buy one, get one) sale to get them cheaper. They are really a must buy, go get them!!!
availabilty: drugstores
price: $11-13.99 depends on location.