I got a bit excited when I spotted these NYC Lip Sliders tinted lip balm at my local Dollar Tree for just a buck! I've heard so many great things about them from fellow beauty bloggers, so I wanted to try them out for myself. I've tested it out for about a week and uhh...I don't like it O_o
SHADE, COVERAGE
The shades I got were Sugar Baby (berry red) and Sugar Coated (baby pink). They may look bright and intimidating in the packaging, but the colors goes on very sheer...no it's actually clear on the lips. It shouldn't even be called tinted because it doesn't give a tint of color on the lips.
SCENT, TEXTURE, LONGEVITY
This slightly sweet sugar scented lip balm is really sticky and goes on tacky on the lips O_o. The stickiness slightly goes away after awhile but you can still feel it's there. One day at work, I was eating crackers and the crumbs got stuck on my lips...not pretty. Also, because of it's stickiness, it'll last for awhile about 4 hours or so but a little bit will come off if you decide to eat or drink.
PACKAGING, USAGE
I think the packaging is adorable. It comes in a tin container with a slide top that clicks when you open and close. I also like the clear plastic window on the cover allowing you to see the tinted balm inside. To use, you have to use your fingers to get the product and apply it on your lips. I don't mind this but if you're one of those people who doesn't like to stick their fingers in lip balms then this is not for you.
INGREDIENTS
You can find it on the back of the lip balm.
DOES IT MOISTURIZE?
My answer is surprisingly yes! It was able to keep my lips from drying up. I just don't like the sticky feeling of it O_o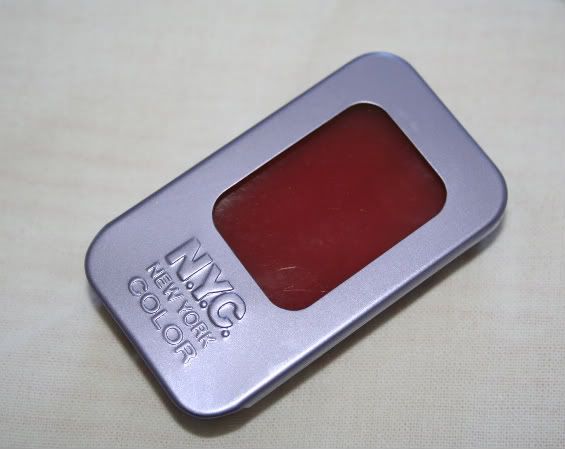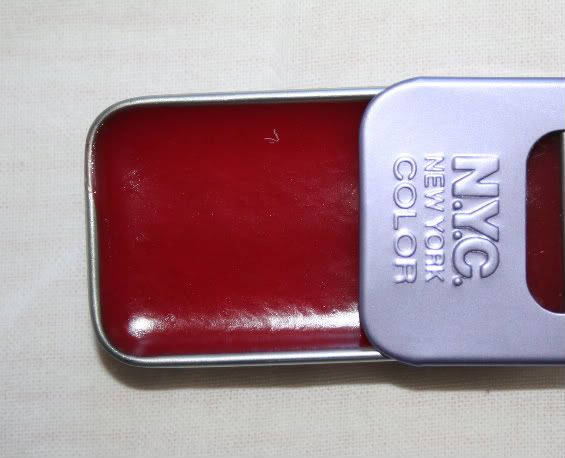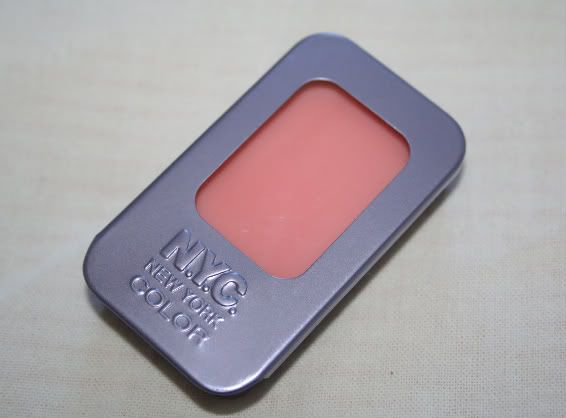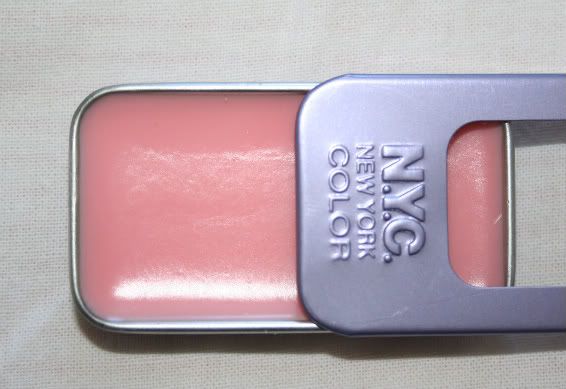 This is how Sugar Baby looks on my lips. It's a deep berry red shade in the packaging but it goes on clear on the lips. Sugar Coated goes clear as well so it wouldn't make sense to swatch it.
FINAL THOUGHTS
Ummm...this is a no-no for me. The packaging is cute and it is moisturizing on my lips, but the sticky texture turns me off. I don't really mind sticky lip balms or glosses but this is too sticky icky lol. On the bright side, it's still cute and looks pretty on my vanity table lol. Would I recommend it to a friend? No!
availabity: drugstores or discount stores.