My Crown brush set finally came whoo hooo! This order took awhile. I placed the order a week and a half before Christmas and I just got it yesterday. But I'm not mad since I knew they were backed up on orders especially Kandee talked about them in a video. And yes, the reason why I got them was because of
KANDEE
's video lol. I love her! She talked about the brush sets and gave us a coupon code to use. For a limited time, they were only $29.99 plus free shipping if you use the code KANDEE at check out. Originally they were $43.99 which was still a great price but 30 bucks plus free shipping was even better! So thank you to Kandee and
Crown
Brush for this awesome deal!
I still have to wash, clean and put them to a little test before I do a thorough review, but for now here is a sneak peek!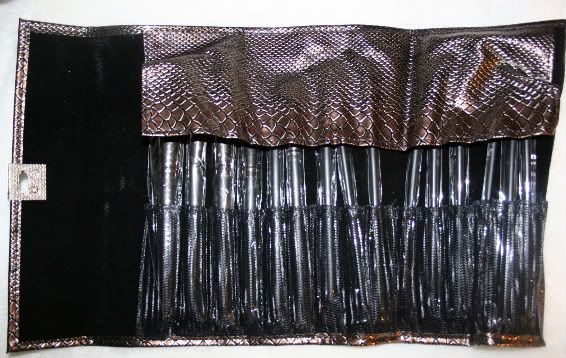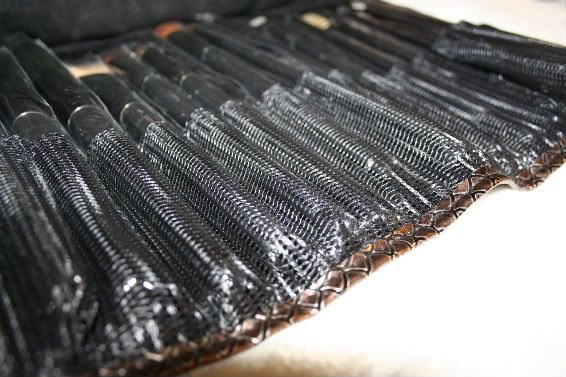 So far, I'm happy with how the brushes look. I really like the black handles with shiny bronze-black ferrules. It looks very sophisticated and I also like the faux snake print brush bag that looks like a pretty clutch when you close it...sooo cute!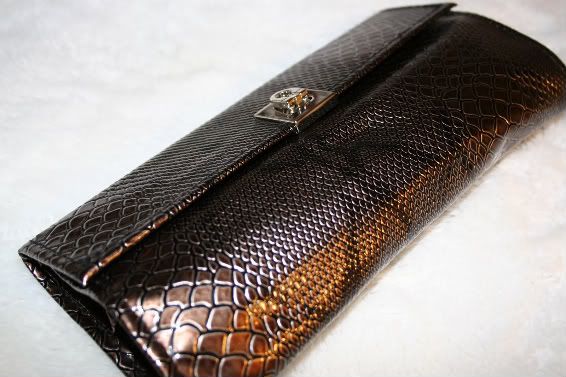 Watch out for my full review!