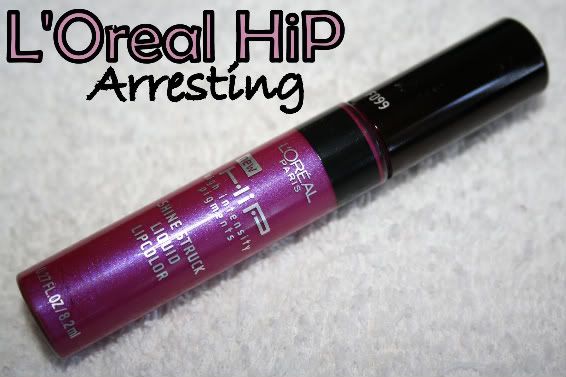 L'Oreal HIP (High Intensity Pigments) Liquid Lipcolor in Arresting
is a beautiful, shocking Magenta shade with blue undertone. It has fine purple-ish shimmers which shows up really well on photos and real life. I can't get over how pretty this color is! Best worn by itself and paired with minimal or neutral eye makeup. Click
HERE
for my full review.
availabity:
drugstores
price:
$11-13.99
or lower. Price varies depending on location.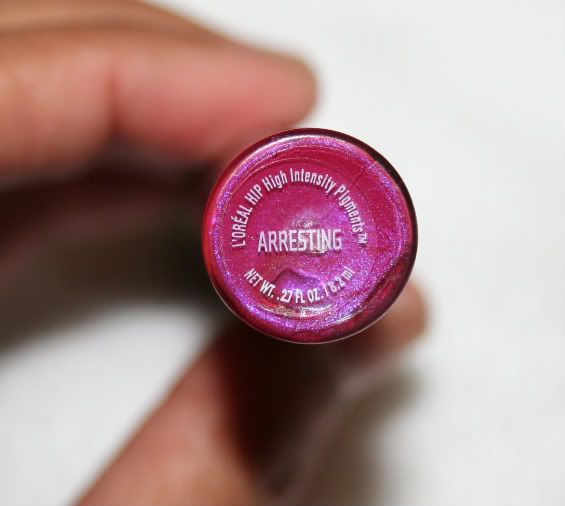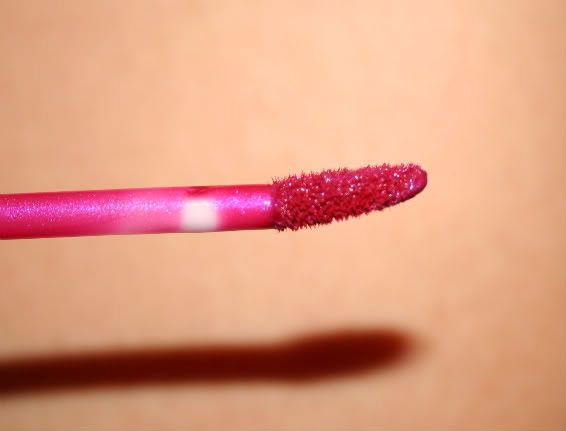 Swatched lightly on my arm.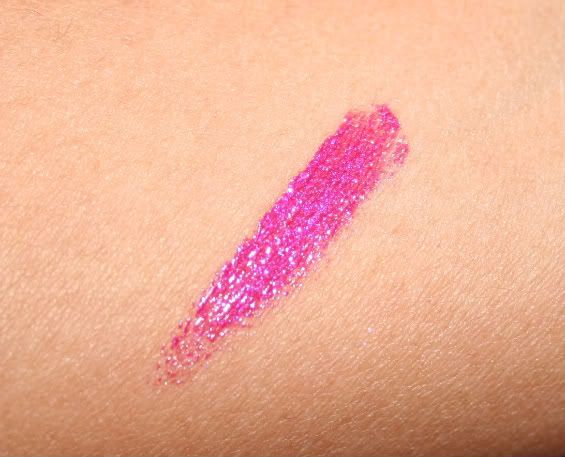 Applied on the lips with one coat.
It's so pigmented and, I love how the shimmers are visible.
It's bright and intense but don't be scared. I'm sure you can rock this shade!