Smoky eyes is probably my favorite eye makeup look to do. I've done it so many times, and I love how it can dramatically change the way I look in a matter of minutes, making me look sultry and sexy... yah know?!! It's also Kiko's favorite look on me because he says, it makes may eyes look mysterious lol.
So for my late Valentine's date with Kiko, I wore black smoky eyes with nude pale lips. Usually, I prefer a more natural nude lips, but I went for a pale nude since I haven't done it in awhile. Pale nude is okay, but just make sure your lips is not lighter than your skin tone. You don't wanna look like you just ate powdered donuts right? O_o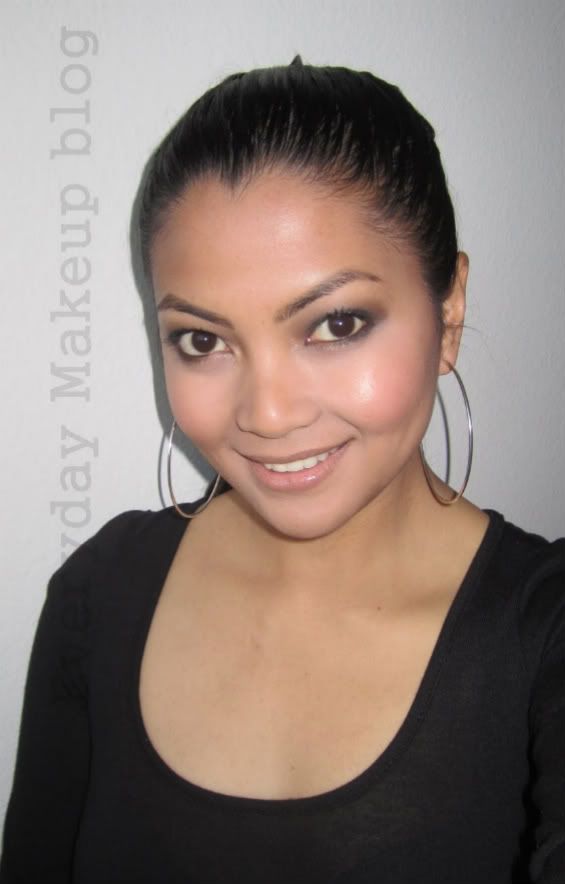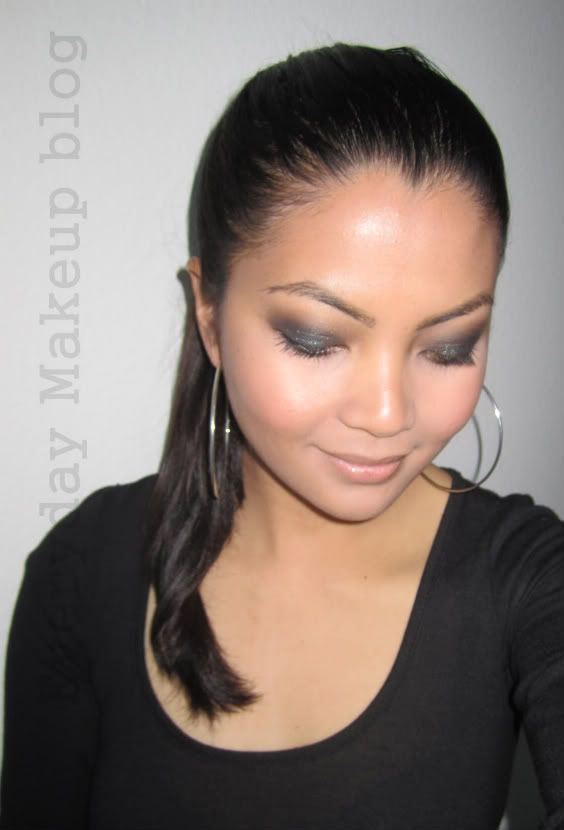 Oh wow, one is darker than the other *shakes head*.
eyes:
Prime your eye lids with
NYX shadow base in skin tone
. This will keep the shadows from creasing and fading. Apply
Stila Smuge Pot in black
starting from the top lash line, blending it upwards using your finger or a concealer brush. This will keep the the shadow more intense. Using an eye shadow brush, pat
Milani single eye shadow in Storm
(black shadow with silver glitters) on top of the black base. Then with a fluffy blending brush, apply
MAC shadow in Cor
k
(muted golden brown) on the crease or the edge of the black shadow. Blend it wind shield wiper motion until the shadow fade upwards and the harsh line disappears. Blending is key to achieve the perfect smoky eyes, so take your time.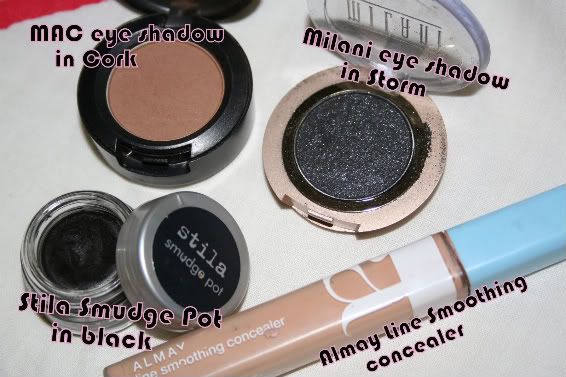 face:
Use a wet sponge to apply Revlon Color Stay foundation all over the face. This will give your face a sheer coverage, enough to even out the skin tone. Apply Almay Line Smoothing concealer in medium under the eyes and blend it with the same wet sponge. This will lightly conceal dark circles, making the eyes look bright and awake. Then, dust Mac Mineralized Skin Finish Natural in Medium Deep all over the face to set the makeup. This will make the face makeup last for a long time.
cheeks:
Lightly dip a blush brush on
Nars blush in Orgasm
(peachy pink with gold specs) and apply it on the apple of your cheeks. Nars blushes are so pigmented, so make sure you don't put too much.
lips:
Apply
EOS lip balm in Summer Fruit
and let it soak into your lips. Lip balm will keep your lips moisturized. Using a wet sponge, dab
Revlon Color Stay liquid foundation
on the lips to create the pale nude color, then top it off with
ELF Minty lip gloss in Los Angeles
.
Revlon Color Stay liquid foundation and ELF Minty lip gloss in Los Angeles on my lips.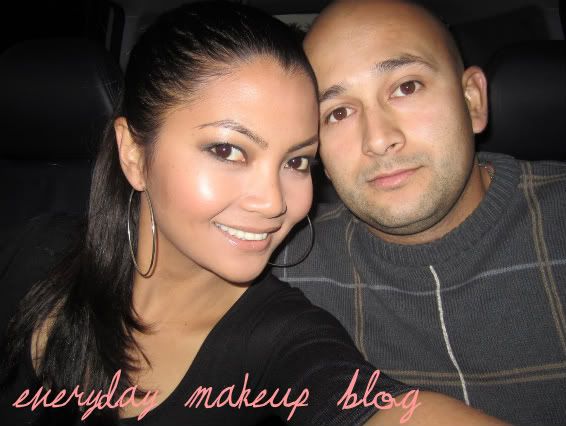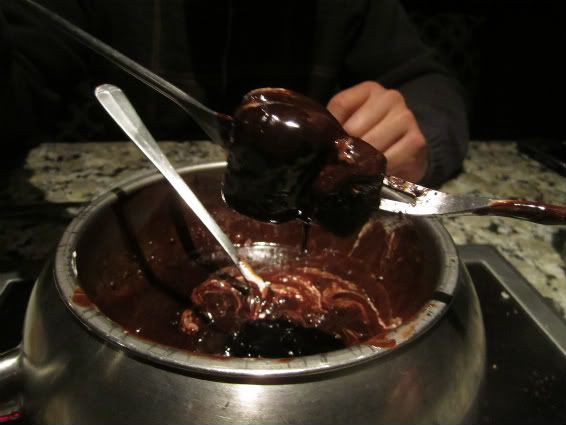 Thank you so much for stopping by.