A couple of days ago, I went to my local Ross with Kiko (discount clothing store) and he gave the funniest look when I bought this super cute Hello Kitty lunch bag. He asked, "ummm...so who's that for?" I just laughed and said, "It's for me silly!" Freakin' men. They just don't understand. Why wouldn't I get it? It was the only one on display and duh...it's Hello Kitty. And it was super cheap, only $5.99! I wasn't gonna wait for some 5 yr old to snag it before I did right? Oh no..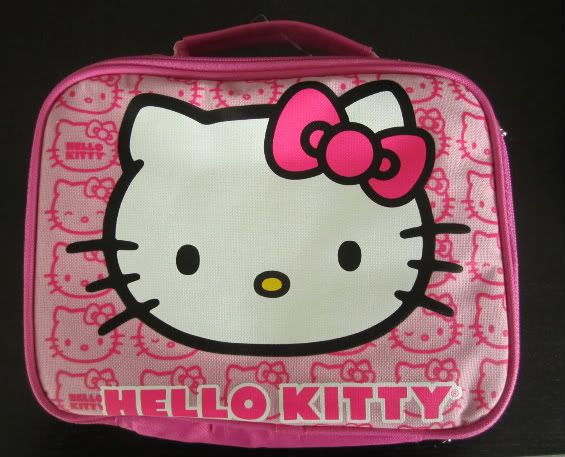 For sure if I use it as my lunch bag to work and show it off at the teacher's lunch room, I will be the envy of everyone. Kids are gonna wanna be my best friend and adults are gonna start hating because I'm so cool lol. But I actually have a better use for it. I'm currently using it as my new makeup bag and it's awesome. It's big and has so much room to fit all my makeup essentials...just look! It's the perfect makeup bag!
What about you, what makeup bag are you using?