After days of overdosing on Nyquil (joking), I finally feel like I'm getting better. I can breathe, I'm not coughing as much and I can finally taste my food...thank goodness!!! It's great to have my taste buds back. It was depressing not being able to enjoy my food to the fullest lol. Thanks for the love and get well soon wishes.
Anyway, today's product review is on my Ahava Intensive Nourishing hand cream. I've never heard of AHAVA until I got a sample from my
Birchbox
. I've been using it for awhile and I really like it...except for the scent. It's way too strong for my liking and it irritates my nose O_o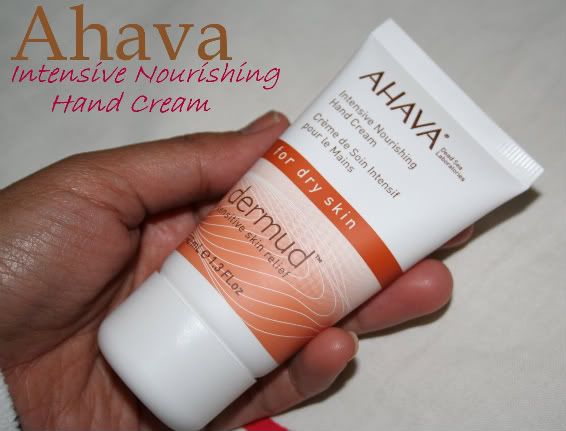 WHAT IS IT?
This hand cream is a treatment for dry skin and a relief for sensitive skin. If you visit AHAVA's
website
, they claim it's effective to help relieve itchiness, scaling, redness and dry skin.
TEXTURE, EFFECTIVENESS
I love how it's not too thick and doesn't have a greasy or sticky feeling. I'm used to my
Burt's Bees
Almond hand cream which is very thick and heavy and takes a bit of work to blend onto the skin. I don't mind it, but it's a nice change to use a hand cream that is very easy to work with. I'm also amazed how quickly it gets absorbed onto my hands like I don't have anything on. But I know it's there and working because it leaves my hand silky, smooth and soft.
SCENT
I don't mind scented cream/lotion but this one has a very strong perfume-y smell that irritates my nose. I can't imagine this product being safe for sensitive skin, but then again, I can't speak for it because I don't have sensitive skin. Also, the scent stays on for a long time. I apply it once in the morning and by noon, I could still smell it on my hands. I would stay way from this if you're someone who doesn't like strong scented lotions or creams.
INGREDIENTS:
Aqua (Water), Ethylhexyl Palmitate, Cetearyl Alcohol (and) Ceteareth-30, Propylene Glycol, Glycerin, Buxus Chinensis (Jojoba) Oil, Sodium Lactate, Glyceryl Stearate, Stearyl Alcohol, PEG-40 Stearate, Aloe Barbadensis Leaf Extract, Sea Silt (Dead Sea Mud), Maris Sal (Dead Sea Water), Zinc Oxide, Lactic Acid, Dimethicone, Fragrance (Perfume), Sorbitan Tristearate, Xanthan Gum, Allantoin, Triclosan BHA, Tocopherol (Vitamin E), Polyethylene Glycol Monococoate, Polyethylene Glycol Dicocoate, 2-Methyl-2H-isothiazolin-3-one, Polyethylene Glycol, Iodopropynyl Butylcarbamate, Hexyl Cinnamal, Linalool, Alpha-Methyl Ionone, Benzyl Salicylate, Hydroxyisohexyl 3-Cyclohexene Carboxaldehyde, Geraniol, Coumarin, Benzyl Benzoate, Cinnamyl Alcohol, Limonene
Yeah, a bunch of stuff that I can't read. But all you need to know are the main ingredients:
Dead Sea Mineral mud, Mineral Skin Osmoter and other natural essences that helps to relieve itchiness, redness, scaling and dry skin.
PRICE, AMOUNT
I got this sample as part of my $10 Birchbox package but a full size retails for $28 with 4.2 fl oz of product. Yikes, it's an expensive hand cream. It works great but it's something to think about if it's worth your money or not. If you ask me, I'll skip it since I can find a cheaper hand cream that works the same.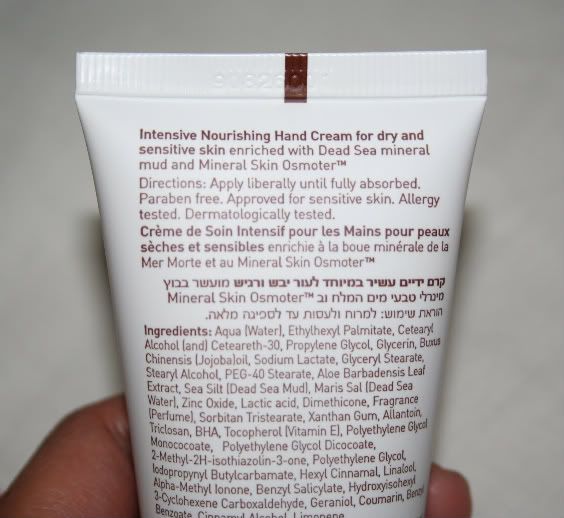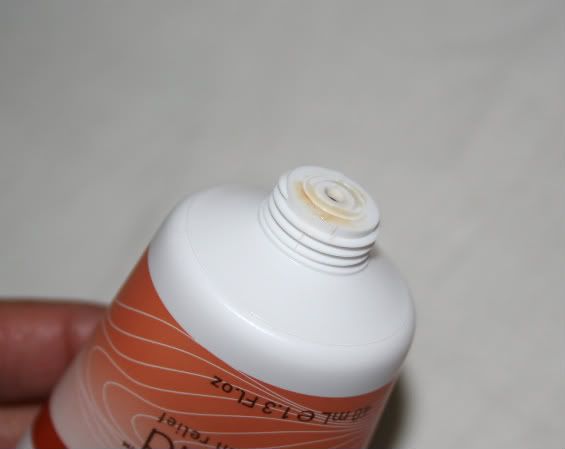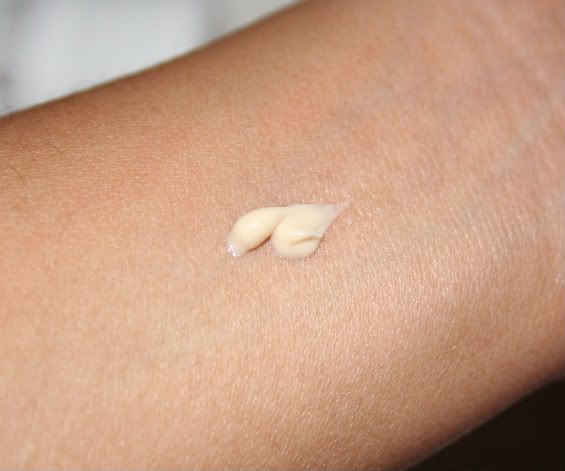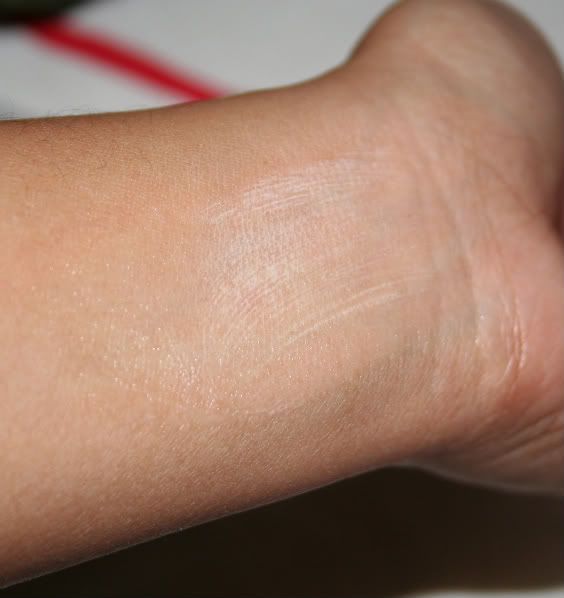 PROS:
-light texture.
-easily absorbed onto the skin.
-keeps my hands soft and moisturized.
CONS:
-too strong perfume-y scent. I don't like it.
-price
OVERALL THOUGHTS
It's a great product, but good thing I got a sample because I can't imagine myself paying $28 for a hand cream. Also, the scent is a turn off. I won't mind if it smelled like lemon cookies or anything sweet but I just can't tolerate the perfume scent. It's just too much.
price:
$28
or a little less depends on where you get it.