Have you ever had one of those days when you feel like your makeup just doesn't look right? Well, that's what I felt with this makeup look. I wore it on Saturday for a wedding, and I kept looking at the mirror in the car because there was something iffy about it. Maybe the golden bronze shadow I used wasn't pigmented enough or maybe I didn't do my blending right or whatever...I honestly wasn't feeling it at all O_o.
Yes I get pretty anal when it comes to my makeup. If it doesn't look right, I have no problem taking it off and start over again. But that day, I didn't have enough time to do it over because Kiko and I was running a little late. So I pretty much had to settle with this so-so makeup look and went on with my day...sigh O_o.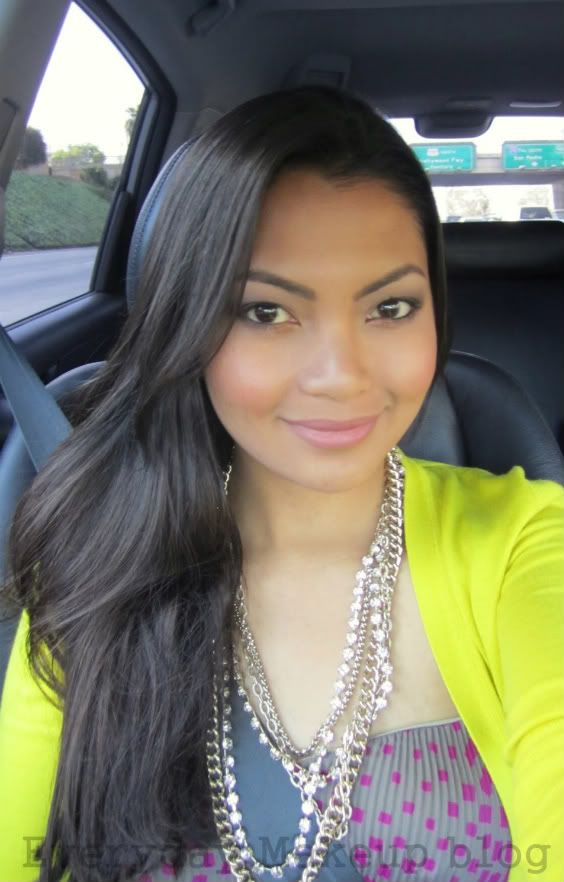 By the way, the bright yellow
cardigan
I'm wearing is the one I bought from Ann Taylor. I'm really loving it! I'll have more pics of the cardigan in another outfit post.
Even a little cam-whoring didn't help haha...
I know it looks fine and I'm just being hard on myself, but I honestly felt like I could've done much better. This is definitely not a favorite O_o.
Okay enough rant...
XOXO,
Becky