If you remember, I bought the
Wet n Wild ColorIcon 8-pan palette in Comfort Zon
e last week.The first thing that caught my eye was the shimmery eye shadow on the right bottom of the palette. I couldn't really distinguish the shade. It looks gray in the pan, but up close, I saw hints of red and other colors. What the heck is it? When I got home, I was able to play with it and OMG it was love at first swatch. It was a gorgeous brownish red and bluegreen duochrome shadow with shimmery, almost metallic finish. It also changes colors in different angles and lighting. I tried my best to show all the different colors by taking photos in different angles, lighting and bases and it honestly didn't do justice how beautiful and unique this shadow is.You just have to see it in person!
Straight from the palette. It looks like a light grey with specs of light blue and purple.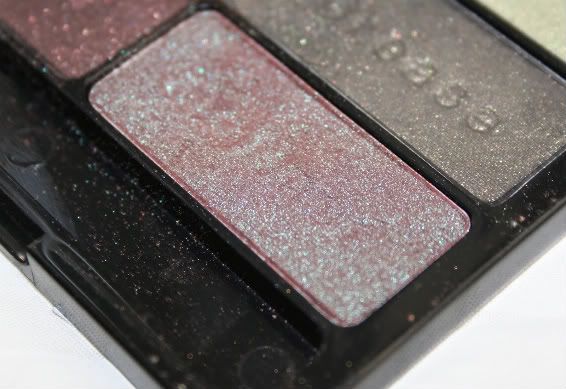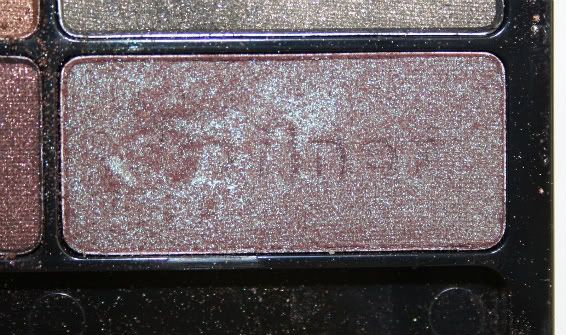 Swatch on my finger with flash from my camera. It looks silver!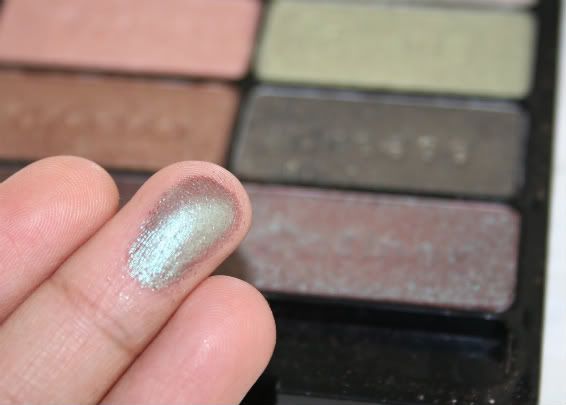 Sun Light. It looks brownish red!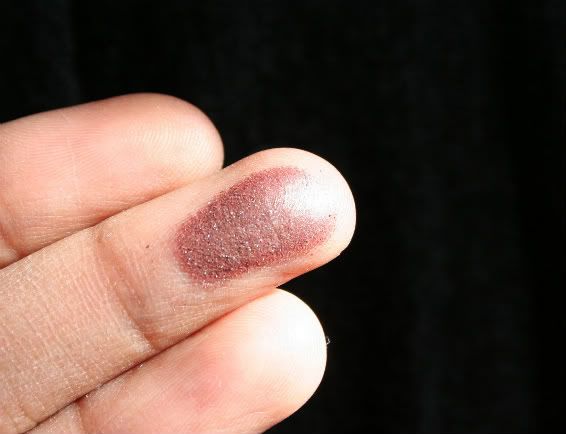 Applied on top of different bases. You can see the color change depending on the base. So cool!
with flash
no base
- shimmery golden bronze
concealer
- shimmery plum
white base
- shimery brownish red
black base
- dark bluegreen sheen. Can't really tell the color that much.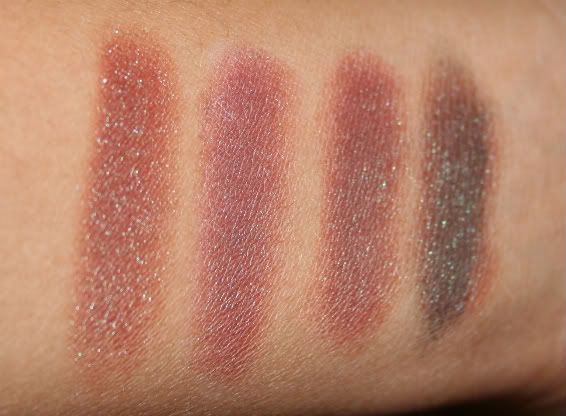 View from the side
no base :
brown with silver glitters
concealer:
plum with slight sheen
white base
: brownish red with few glitters.
black base:
dark brownish green with blue and green glitters.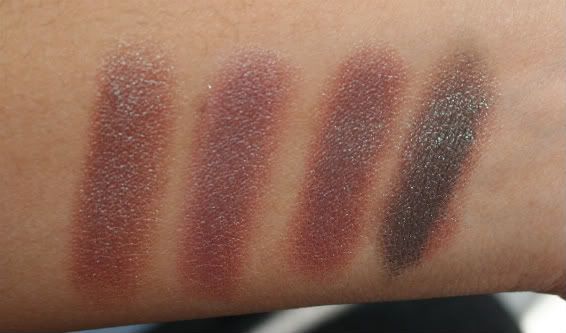 View from different angles without flash.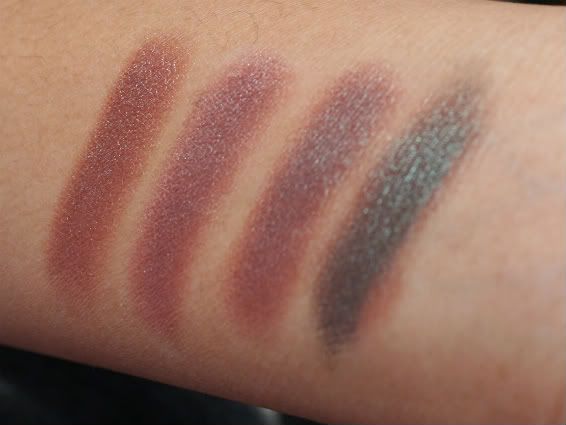 And here's what it looks like by it self on my eyes. I applied it all over my lids underneath a black base. These photos doesn't show it, but the lid color is actually a
dark bluegreen
shade in person. It's so gorgeous!!!

Can you see how the color shifted from bluegreen (lid) to brownish red (crease)?


I wore this eye makeup to work, and I got so many compliments. I'm not kidding. 2 women even came up to me and said my makeup looks MAC-ish and I should be on a MAC poster. Awww... It was the best compliment I've ever got about my makeup. I was blushing and laughing like a little girl when I told them I was wearing Wet n Wild eye shadow. Their eyes popped wide open and couldn't believe it!
If you want to get your hands on this unique and gorgeous shadow, then you should get the Wet n' Wild ColorIcon 8-pan palette in Comfort Zone. The palette is only $5!!!
XOXO,
Becky ^_^