Here is another eye makeup look using my
Wet n' Wild ColorIcon eye shadow palette in Pride
. This is my second time using this palette and I'm really loving it. (Click
HERE
to see my Mermaid inspired look using this palette). I'm amazed how the shadows are pigmented and very easy to blend. I still can't believe I only paid $4.99 for this awesome palette.
For this look, I was inspired by the gorgeous green shadows in the palette to create a fun St. Patrick's Day eye makeup. I used a matte green and shimmery light green on the eyes and paired it with a soft pink nude lips. Speaking of St. Partick's Day, are you going to celebrate it? I will probably wear green that day just to avoid getting pinched by the kids at work lol. They take that stuff seriously you know?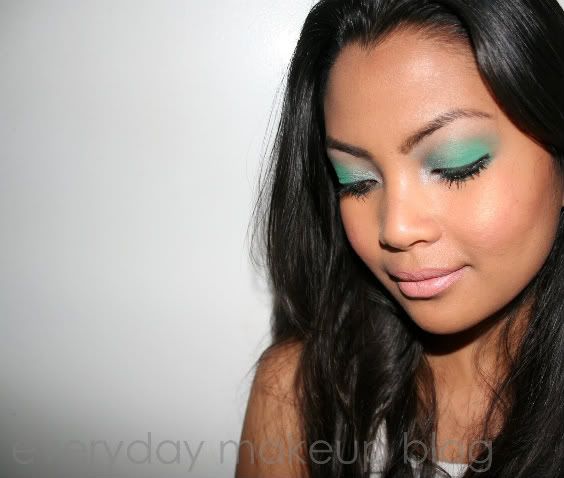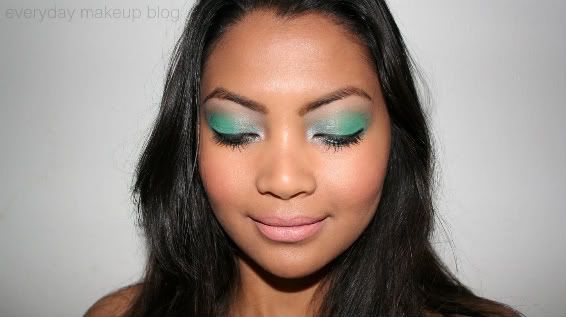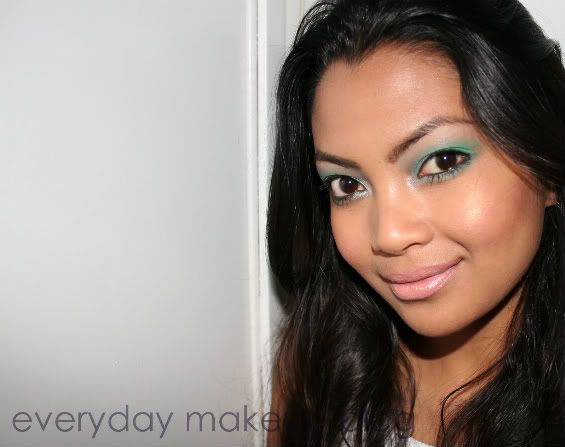 I used my Wet n' Wild Coloricon eye shadow palette in Pride.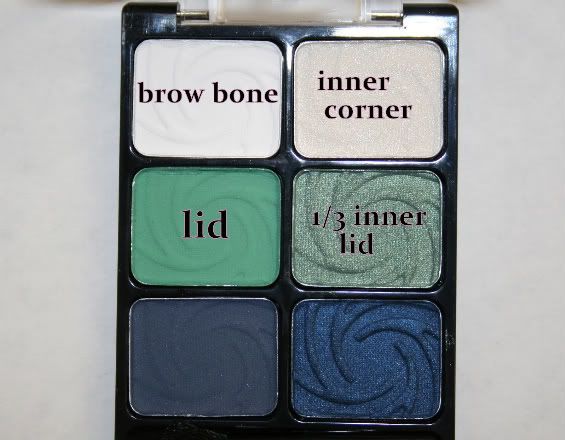 eyes:
-Prime the eyes with NYX shadow base in white. The white base will help intensify the color.
-Apply shimmery white on the tearduct/inner corners. This will give the eyes a brighter look.
-Apply shimmery light green shadow on the inner 1/3 of the lids and inner 1/3 of lower lash line.
-Apply matte green shadow on the rest of the lids passing the crease and lower lash line. Pat the shadows to get better color pay off.
-Blend the edge of the shadow on the crease with a fluffy blending brush to get rid of harsh lines.
-Apply matte white shadow on the brow bone for highlight.
-Line the upper lash line and water line with Mark Eye Marker in Jet.
face:
-Take off the fall out from the shadows with baby wipes.
-Re-moisurize using The Body Shop Intense Moisture cream.
-Even out the skin tone with MAC Studio Fix fluid (NC42) with a foundation brush.
-Conceal blemishes and dark circles with Stila Perfecting concealer.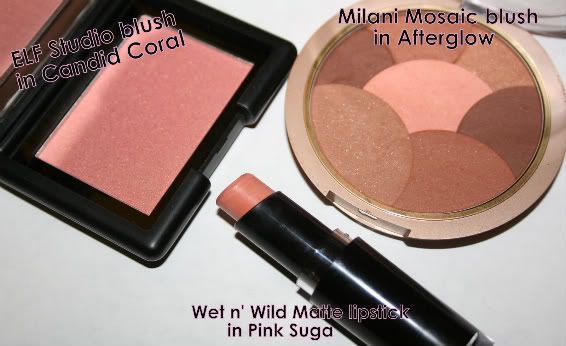 cheeks:
-Dust ELF Studio Line blush in Candid Coral on the apple of the cheeks with a stippling brush. I don't like this blush. The color doesn't show up too well in person O_o.
-Apply Milani Mosaic blush in Afterglow under the cheekbones with an angled blush brush. This will give an illusion of a slimmer face.
lips:
-Apply
Pangea Organics lip balm
and let it soak into the lips. This stuff is amazing by the way. I will do a review very soon.
-Line the lips with Wet n' Wild lip liner inWillow. This will prevent the lipstick from bleeding.
-Apply Wet n' Wild Matte lipstick in Pink Suga all over the lips. Blot with tissue and re-apply.
Wet n' Wild Mega Last lipstick Pink Suga on my lips. It's a soft pink with a demi-matte finish.
This look is very bright and fun. I would recommend wearing this look during night time. But if you want to sport it during the day, I suggest toning down the green shadows especially on the lower lash line.
Don't forget to check out my mermaid inspired look using this palette. Click
HERE
.
XOXO,
Becky