While everyone is out and about on St.Patrick's night, I'm at home playing with makeup. How fun O_o. I created a makeup look using the
Wet n' Wild ColorIcon Eyeshadow palette in Pride
...again! This time, it's a dramatic...very dramatic eye makeup using the shimmery green on the lids and matte navy blue shadow on the crease. I love how this palette has a mix of both matte and shimmery shades making it easy for me to create a strong and well balance eye makeup.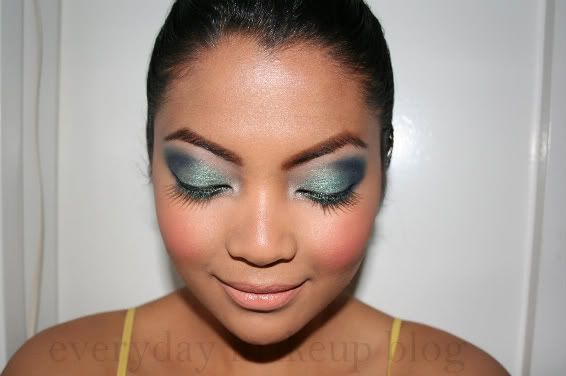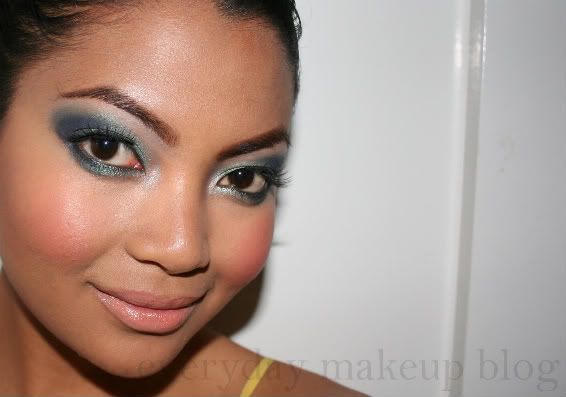 As you can see, I extended the navy blue shadow above my natural crease. This gave the eyes a very strong and dark look.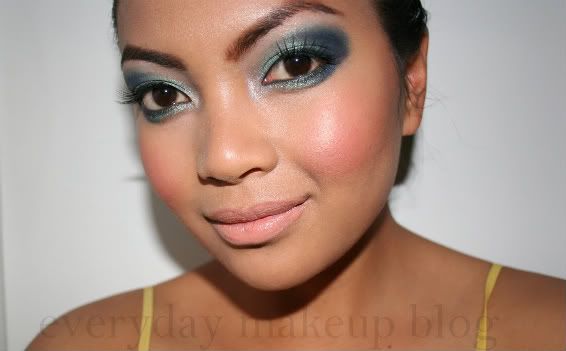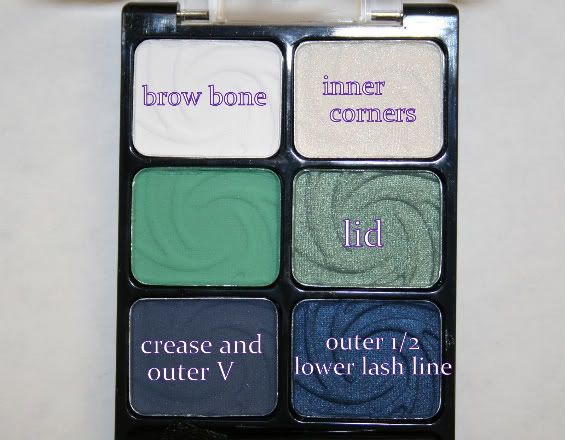 -Apply the shimmery white in the inner corners of the eyes with a pencil brush.
-Apply the shimmery green all over the lids passing above the crease and the inner half of the lower lash liner. with ELF Studio Line shadow brush.
-Apply the matte navy blue on the outer V with a damp ELF $1 blending brush dragging it above the crease, stopping half way. Wetting the shadow intensified the color.
-Apply shimmer blue on the outer half of the lower lash line.
- Lightly apply the shimmery green on the egde of the navy blue with ELF $1 blending brush. This will help blend the edge of the blue a little, so it's doesn't too harsh.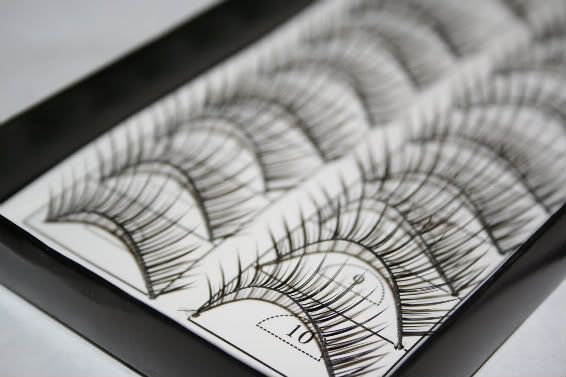 face:
-Clean the shadow fall out with baby wipes. You want a clean face before applying foundation.
-Even out the skin tone with MAC Fix fluid liquid foundation (NC42) using ELF Studio Line foundation brush.
-Apply Almay Line Smoothing concealer under the eyes and blemishes.
-Set the face with powder. I forgot to do this step. Silly me!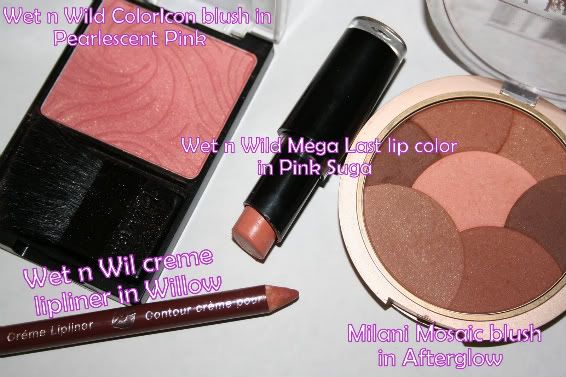 -Apply Milani Mosaic blush in Afterglow under the cheek bones with an angled blush brush. This will define the face and give it a slimmer appearance.
-Then top it off with ELF Minty lip gloss in Los Angeles. It's a bright pink shade with gold shimmers.
Please check out my other makeup looks using WnW ColorIcon Eyeshadow palette in Pride.