I don't think I have ever done a body wash review on this blog. Well, this is going to be the first one lol. Currently, I am using Yes To Tomatoes Purifying Shower Gel for my everyday body wash. I was given an opportunity to try this out, and I really like it. It cleanses my skin very well, it lathers nicely with dime sized amount and rinses off well without the greasy feel on my skin. It also smells amazing, like a mix of candy, almond and floral scent that smells so sweet. For some reason, I thought it was going to smell like tomatoes but it didn't. Heck, tomatoes doesn't even smell anything...right?
On the other hand, I wished it had those little tiny beads. I prefer my shower gel or body wash with beads for that exfoliating action. I like to feel those gritty things against my skin. But it's really not a big deal since my loofa does all the exfoliation for me (But still, I want beads lol.)
Need a little extra incentive to get up in the morning? How about that warm, steamy, refreshing shower awaiting your arrival? Yes To Tomatoes Purifying Shower Gel gently cleanses your skin, moisturizing and balancing its pH levels to keep your skin invigorated, gleaming and gorgeous. Your morning shower is no longer just a shower, it's an experience! How's that for a little rise and shine motivation?*
• 99.6% Natural
• Dead Sea Minerals
• Petroleum, SLS & Paraben Free
Other Ingredients: Water (Aqua), Sodium Coco-Sulfate, Decyl Glucoside, Lauryl Glucoside, Dead Sea Water (Maris Aqua), Lycopersicum (Tomato) Fruit Extract, Citrullus Vulgaris (Watermelon) Fruit Extract, Chenopodium Quinoa Flower/Leaf Extract, Ganoderma Lucidum (Mushroom) Extract, Prunus Persicus Nectarina Fruit (Nectarine) Extract, Capsicum Annuum Extract, Aloe Barbadensis Leaf Juice (Aloe Vera), Olea Europaea (Olive) Fruit Oil, Prunus Amygdalus Dulcis (Sweet Almond) Oil, Simmondsia Chinensis (Jojoba) Seed Oil, Spirulina Maxima Extract, Camellia Sinensis Leaf (Green Tea) Extract, Algae Extract, Ginkgo Biloba Leaf Extract, Punica Granatum Extract, Xanthan Gum, Citric Acid, Fragrance (Parfum), Sodium Benzoate, Potassium Sorbate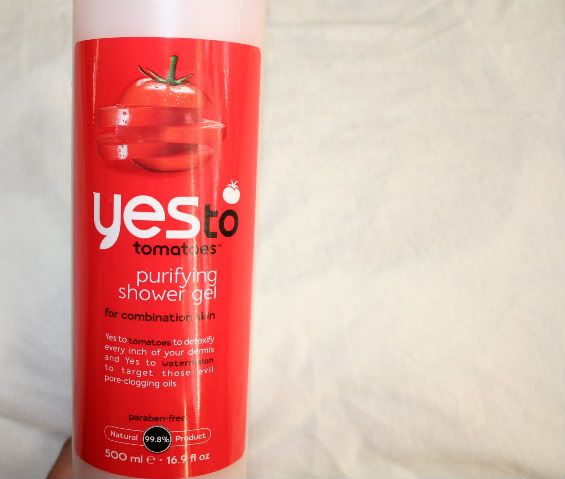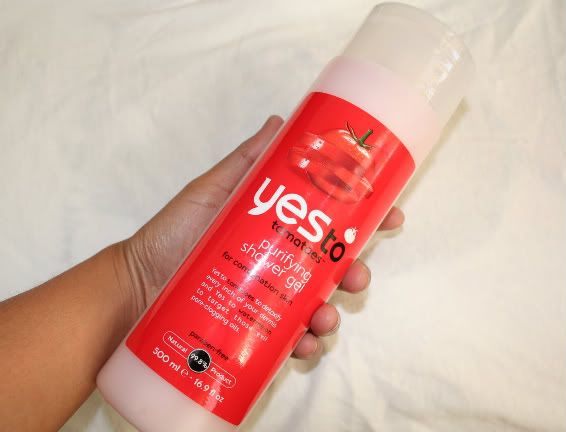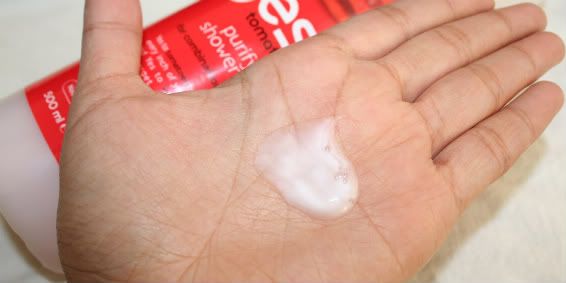 PRICE:
$8.99
AMOUNT: 16.9 fl oz.
AVAILABILITY: drugstores
Have you tried this before? Or have you tried any Yes To products?
DISCLOSURE:
A sample of this product was given to Everyday Makeup blog for editorial purposes, either directly from the manufacturer or from the agency that works on behalf of the manufacturer. All reviews on Everyday Makeup blog are the honest opinion of its author and editorial samples do not, in any way, affect the outcome of product reviews.