Usually eye creams are used for anti-aging benefits. You apply it on the skin around the eyes and depending on the product claim, it's supposed to get rid or soften fine lines, wrinkles and even prevent it from happening (yes, some eye creams do claim that!). But I use an eye cream everyday for several reasons: to hydrate the skin around my eyes and prevent my concealer from caking and seeping through fine lines. This C. Booth Black Licorice eye cream does both and more. I love it.
From
Ulta website
:
Eye cream features a natural blend of avocado, wheat germ oils and black licorice root to soften and tone the delicate eye area. Black Licorice Eye Cream by c. Booth is also infused with sodium hyaluronate to give skin a hydrating boost. Reduces the signs of aging for younger, healthier looking skin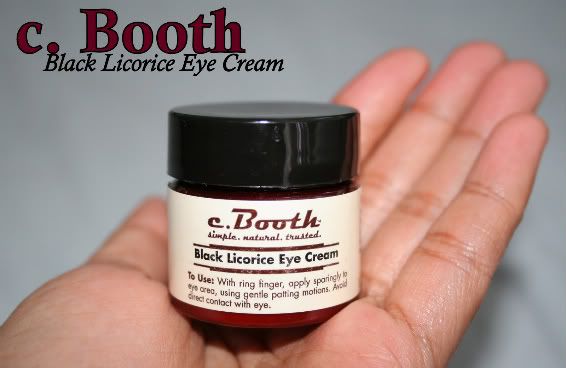 I love the thin texture that quickly gets absorbed into my skin without a greasy or sticky feel. It does smell like black licorice, but it's very mild. In general, I don't like black licorice, so I thought I wasn't going to like the scent, but I'm glad it's tolerable and goes away right after I apply in on my skin.
I can't really say much about it's anti-aging benefits because I don't have wrinkles yet, thank goodness! However, I do have few fine lines around my eyes, but I haven't used this product enough to see if there's a slight difference. For now, I can tell you that it keeps the skin around my eyes moisturize because my under eye concealer doesn't cake and seep into the fine lines. Also, I notice it helps reduce the puffiness under eye my eyes in the morning. I don't know if it's supposed to do this, but it does! Awesome!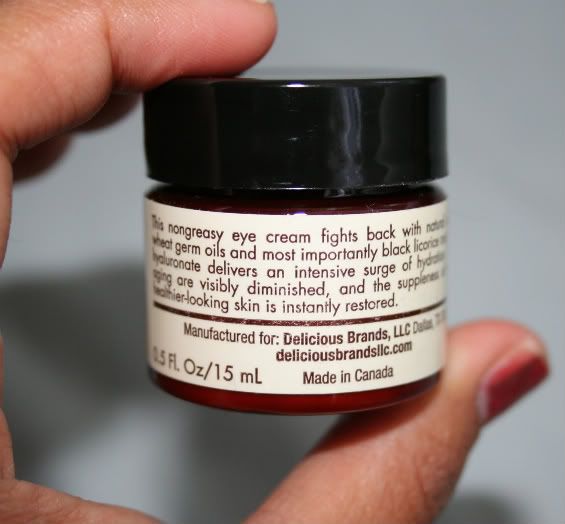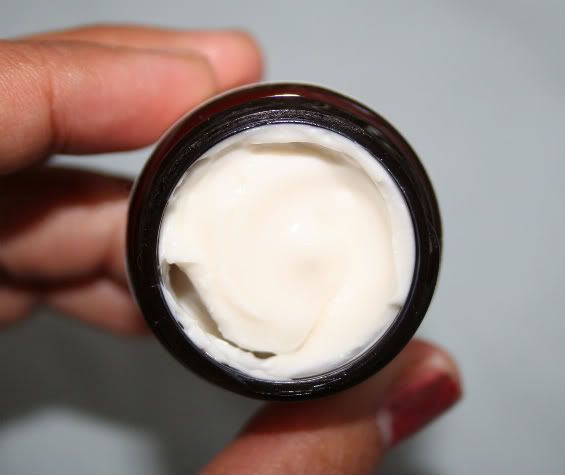 I use it in the morning and night after I wash my face. I use my ring fingers to apply it under my eyes and brow bone by doing a tapping motion. The skin around the eyes is very delicate, so you want to be gentle when applying any product.


availability: RiteAid,