Stila Perfecting Concealer
is the concealer I use when I'm not using my favorite Almay Line Smoothing concealer. I've had it for awhile now and I quite like it. It's full coverage and covers my slight dark circles, blemishes and discoloration so well. It even feels light and moisturizing. The only thing I don't like is the creasing. It easily creased into the fine lines under my eyes. But I guess it's not a big deal since I only have few fine lines and they're not too noticeable...yet O_o.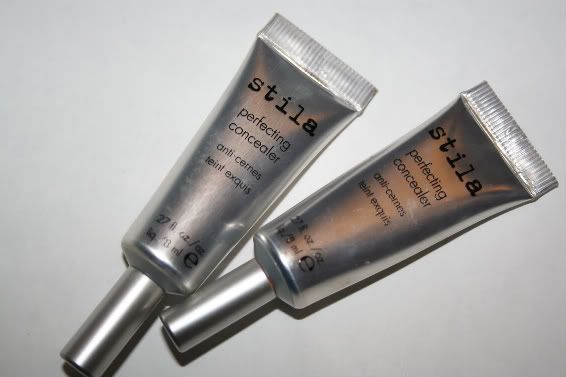 SPECIFICATIONS
PRODUC CLAIM from the Stila website:
"
This fuller coverage concealer produces a delicate, semi-matte finish that's ideal for hiding under eye circles, scars, redness, and other imperfections. Select a shade that blends with and complements your skin tone
"
PRICE: $23. It's expensive.
AVAILABILITY:
Sephora
,
Ulta.com
,
Stila.com
AMOUNT:
0.27 oz
PACKAGING:
Tube concealer. I like it. It dispenses the product nicely with just a soft squeeze.
SHADE:
I got shade H (dark) and F (medium). F looks dark in the tube but matches my skin perfectly. LOVE IT. I'm an NC 42-43 with MAC.
TEXTURE:
It's slightly thick yet creamy enough to apply and blend. I use my ring finger or my CVS
Essence of Beauty concealer brush
. I also even find it moisturizing.
SCENT:
None.
FINISH:
It's supposed to be semi-matte, but I think it has a dewy finish. It makes my under eyes look a bit shiny. I notice it more in photos. I don't mind it, but I prefer a matte finish for my concealer.
COVERAGE:
It's full coverage and a little goes a long way. I only had to use one tiny dot on each eye to cover my slight dark circles. It also covers my blemishes and redness very well.
LONGEVITY:
After a few hours, it creased into the fine lines under my eyes O_o. It happens all the time no matter how much powder I use for setting. But for the rest of my face, it pretty much lasted all day.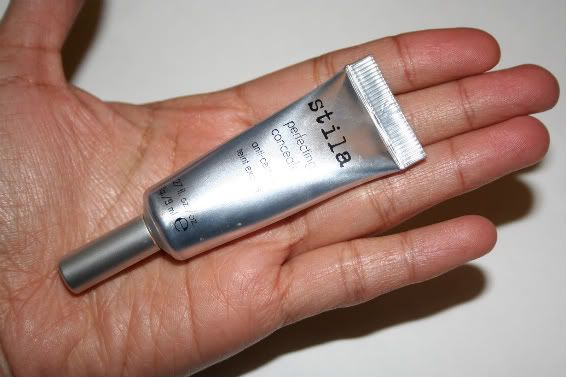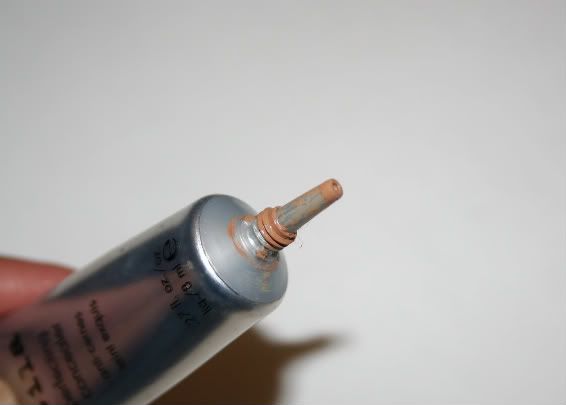 Swatches on my arm. It looks shiny doesn't it?
H and F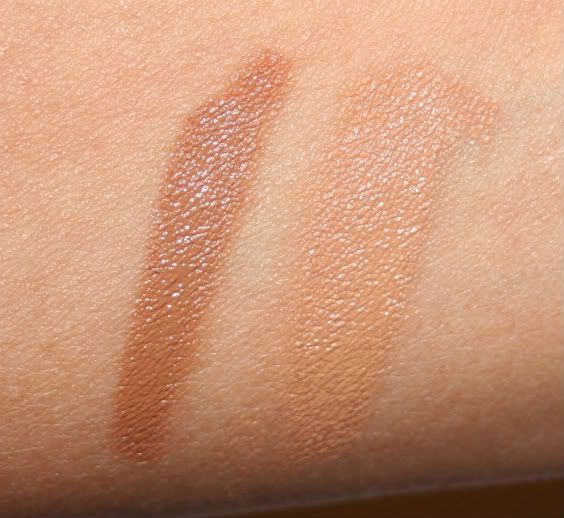 PROS:
-Opaque. Great for covering dark circles, blemishes and discoloration.
-A little goes a long way.
-Long lasting
CONS:
-Expensive
-It creases into fine lines.
OVERALL THOUGHTS:
It's a great product for covering under eye circles, blemishes and discoloration, but be aware that it easily creases into fine lines. Applying a setting powder won't even work. Also, it has a dewy finish that oily people friends might not like. Other than that, its a good concealer. If you have the money, then you should try it. ^_^