Love, love, love these
Wet n' Wild Mega Last lip colors.
They are my new favorite in my ridiculous growing makeup collection. These semi-matte lipsticks has amazing coverage, long lasting and non-drying. They're definitely a huge upgrade from their Silk Finish lipsticks which I remember being a bit streaky. I must say Wet n Wild have stepped up their game.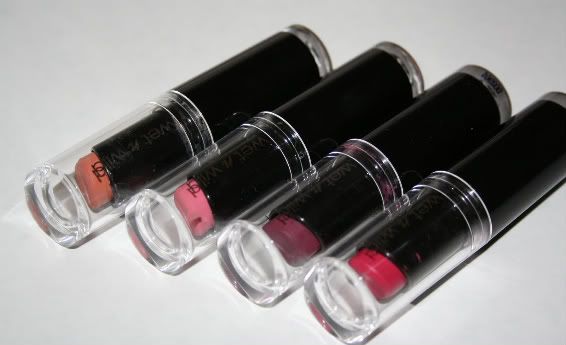 I've used them in previous makeup looks I've done, and I'm so pleased with the quality. The coverage is opaque and you only need one swipe for the color to show. The texture is interesting. It's not too creamy, yet smooth enough to glide on the lips without tugging. This is great because creamy lipsticks tends to bleed outside the lips, but not this one. It also sticks on the lips for a long time and doesn't have a waxy taste like most cheap lipsticks have. It doesn't even taste anything at all.

On the other hand, there are some things that I don't like, but not really a big deal. I don't like the packaging. It looks nice and sleek and I like the fact that it's thin, but the product doesn't twist all the way down. This means I have to be very careful when opening and closing to prevent nicking the product (which I have a couple of times). Also, they don't have the actual names, but rather numbers on the label. This makes it harder for me to remember them. But like what I said, it's not a big deal.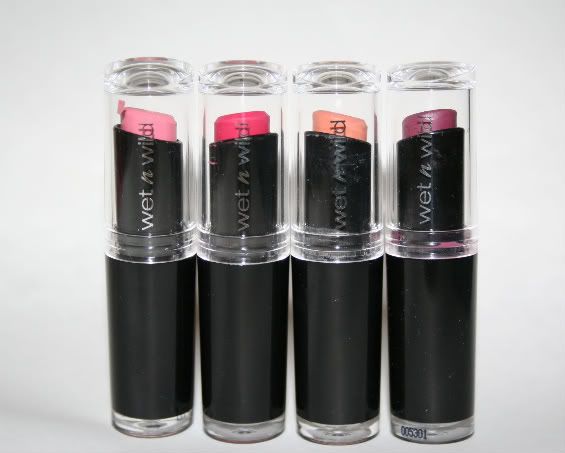 It comes in 20 gorgeous shades and I own 4 in
Think Pink

,

Smokin' Hot Pink

,

Pink Suga

and

Ravin Raisin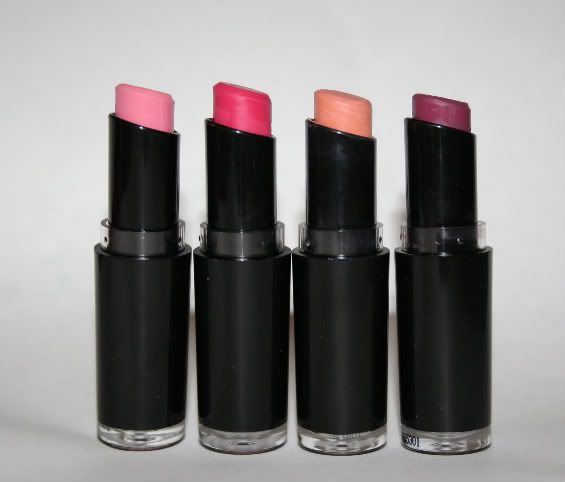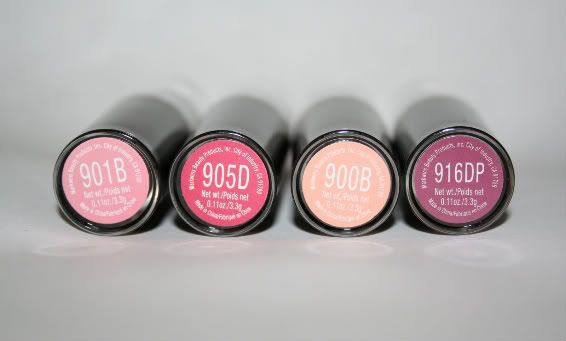 Swatched twice on my arm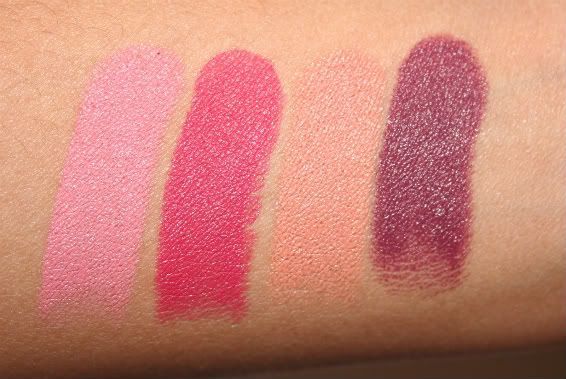 901 B Think Pink is a soft pale nude shade. It reminds me of NYX round lipstick in Strawbery Milk, but not as pale (Strawberry Milk makes me look dead lol). I can wear this shade and it doesn't look too washed out against my tan skin. I just make sure I put a pink or peachy gloss on top to tone it down.
905D Smokin' Hot Pink. It's more brighter in person. Love it!
900B Pink Suga. This looks like a concealer stick in the tube and a peach nude in the swatch, but it actually comes off more like a soft pinky nude on the lips. This one can make me look dead and washed out, so I make sure I don't apply too much. I just dab it on the lips until I get enough color.
916DP Ravin Raisin. Ahhh..this is my favorite from them all. I love plums and purple lips and this is the best shade against my tan skin, in my opinion. It's a reddish/brownish purple shade. It's so pretty!
Here is my
St. Patrick's Day makeup
look with
900B Pink Suga
. Click
HERE
to see the look.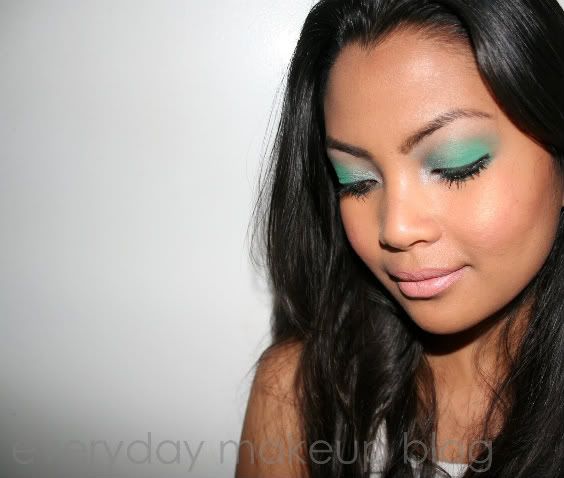 And my
Liner and Purple lip
s makeup look with
916DP Ravin Raisin
. Click
HERE
to see the look.
availability: drusgtores
Do you own any of the WnW Mega Last Lip Colors?