I haven't been wearing a lot of makeup, specifically eye shadows. I haven't been in the mood playing with them, which is super weird because I love eye shadows. I was even excited when I got my new Double Stack eye shadow by KKcenterHk with all the bright and fun colors. But I guess I'm in one of those lazy makeup phase where I just don't wanna put anything on my eyes O_o.
So my lazy makeup routine at the moment consist of:
-A sheer application of MAC Studio Fix fluid all over the face,
-Conceal under eye circles with Almay Line Smoothing concealer
-Set it with
MAC Mineralized Skin Finish Natural
-Blush. Any blush.
-
Sally Hansen Color Comfort Lip Color
in
Soft Orchid
with
Milani 3D Glitzy Glamour gloss
in
Fashion Diva
on my lips.
-And no eye makeup at all.
I've been wearing this lip combo for awhile now.
Soft Orchid lipstick
is a gorgeous mauvey purple with a luster finish ,while
Fashion Diva lipgloss
is a purple magenta packed with multi-colored shimmers! I've done a review on this lipgloss
here
. I wasn't too crazy about the outdated look of the packaging, but the shimmers with purple, pink and silver was absolutely gorgeous!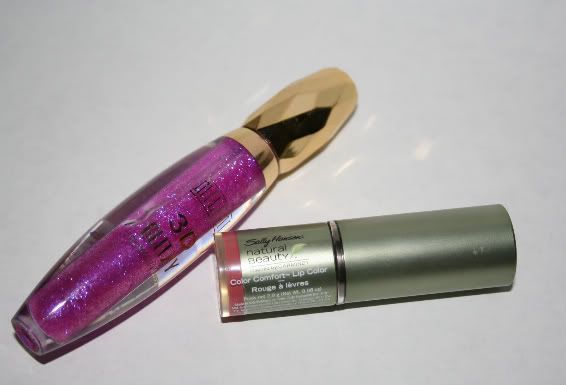 Sally Hansen Natural Beauty Color Comfort Lip Color in Soft Orchid. I'm not sure if this lipstick is still available at drugstores. I bought it last year for $7 and forgot I had it. I know, I'm bad! It applies smooth like a lip balm with a creamy consistency of a lipstick and it's non-drying at all. Love it!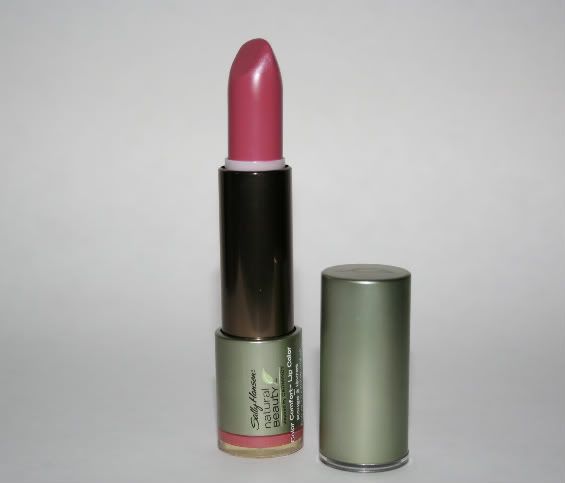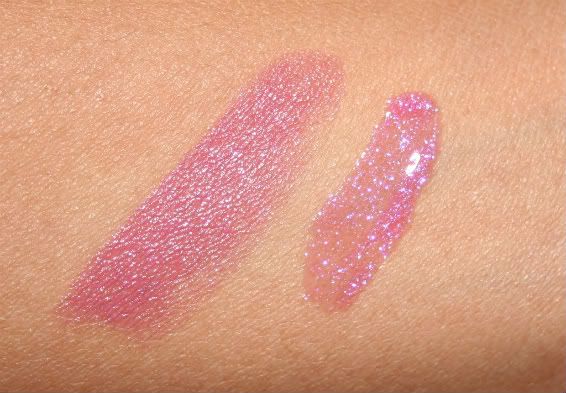 As soon as this lazy makeup phase goes away, I'm gonna get back into eye shadow looks again!
Thanks for reading my blog and welcome to all my new followers.
Love you guys!