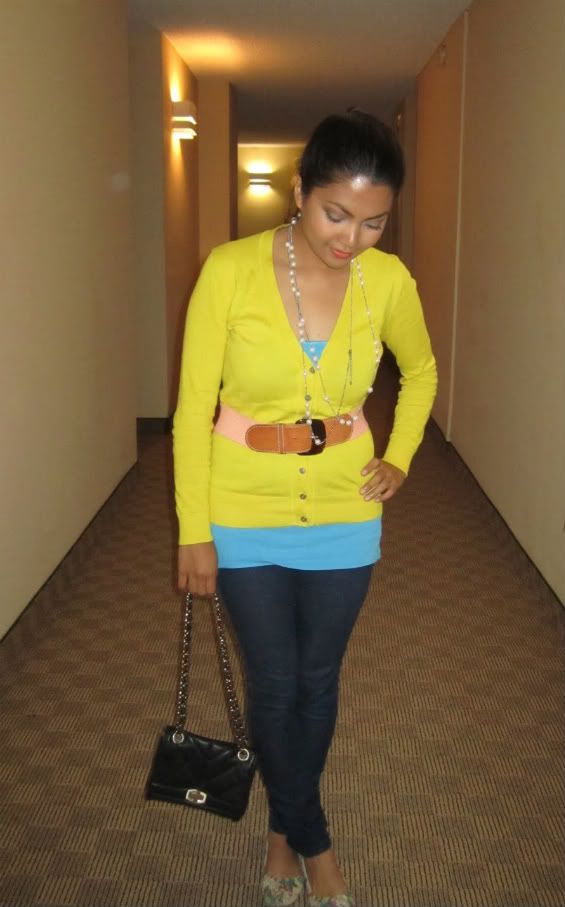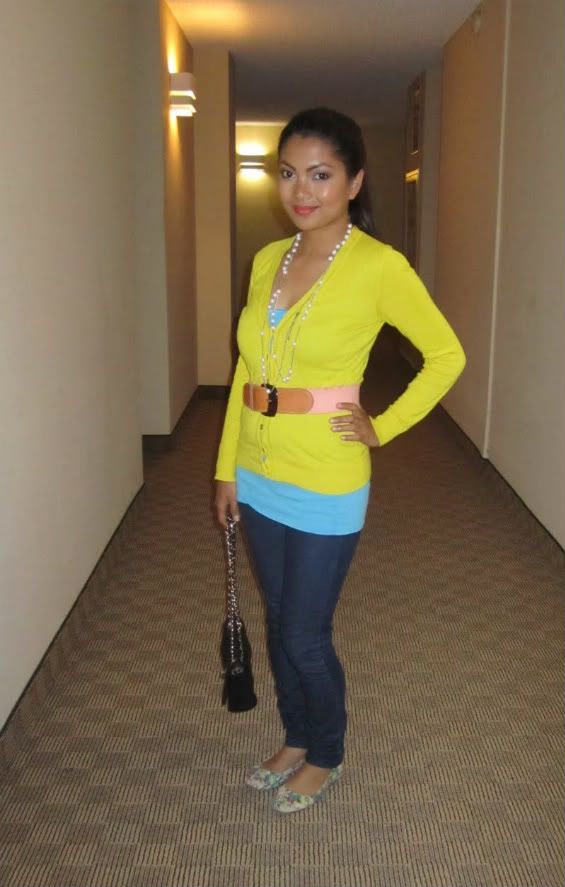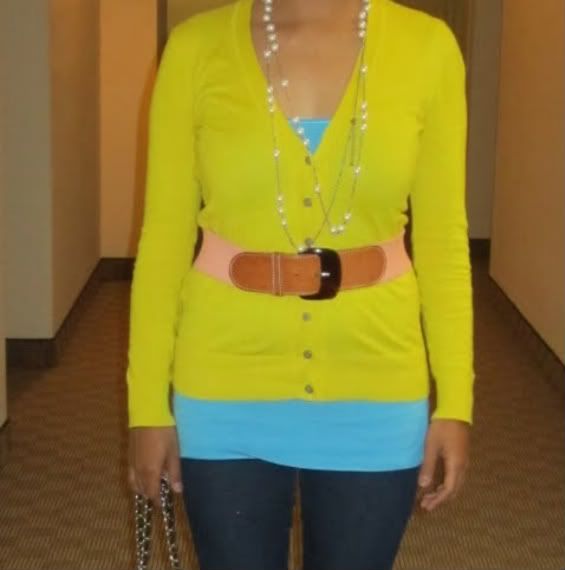 Can you spot my muffin top? LOL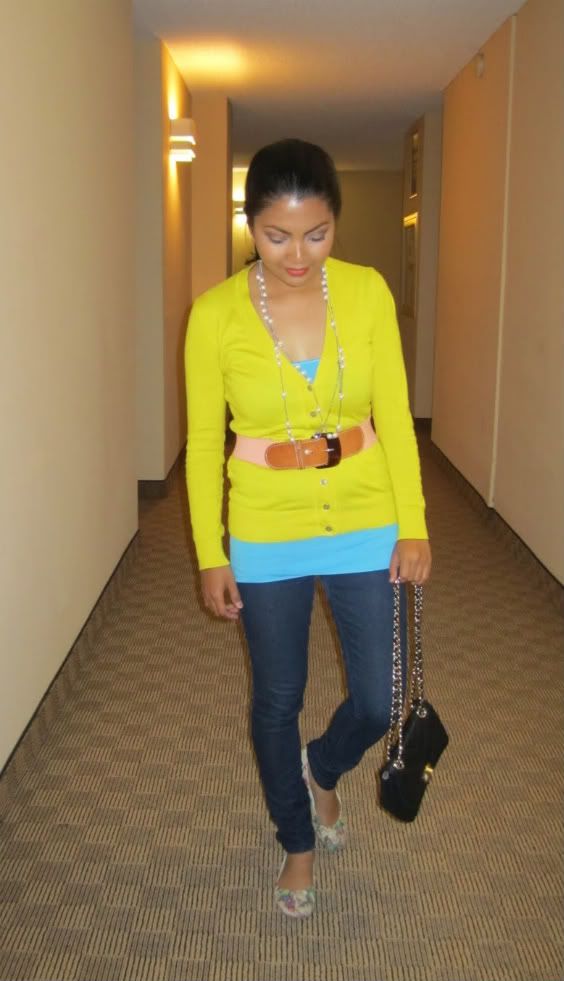 These floral flats from Payless is soooo old. I've had it since high school (ancient years ago).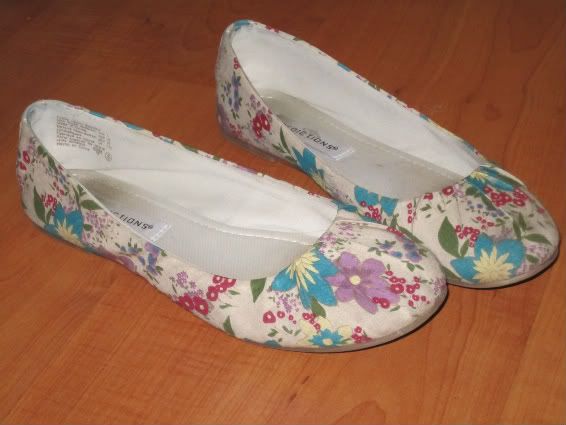 Can you tell I'm ready for Spring? I love my
v-neck cardigan in limelight
from Ann Taylor. It's so bright and fun. I wore this outfit to work, and I got compliments from clients and co-workers. My assistant manager even told me Robyn wore a similar outfit at her concert that he went to not too long ago. Remember Robyn from the 90's? She was so dope. Still dope! Dang I feel old lol.
"Show Me Love" by Robyn
limelight cardigan
- Ann Taylor. Buy it
HERE
for 40% off
belt- Grandma's $0 ^_^
double layered faux pearl necklace
-
Forever 21
$7.50