CVS is currently having their Clearance makeup sale. I didn't see this one coming because they just had a big clearance sale in the beginning of January. I guess they have to get rid of all this makeup and make room for new products. Thank goodness for G of
NouveauCheap
for blogging about it. She's my drugstore queen. I love her! So, I went the other day, and they had a great selection of makeup 50-75% off, but I only did a little haul since I haven't even used the ones I got from my last clearance haul and nothing really got me excited.
Here are the stuff I got:


NYC Blushable Creme Stick in Urban Spice 646U
. Original price
$2.99.
On sale for
99cents
I remember when these became popular last year. A lot of bloggers and youtubers raved about them. I'm not really into cream blushes, so I never tried it out. It reminds me of the
ELF $1 Essentials All Over Stick
, but with less metallic sheen.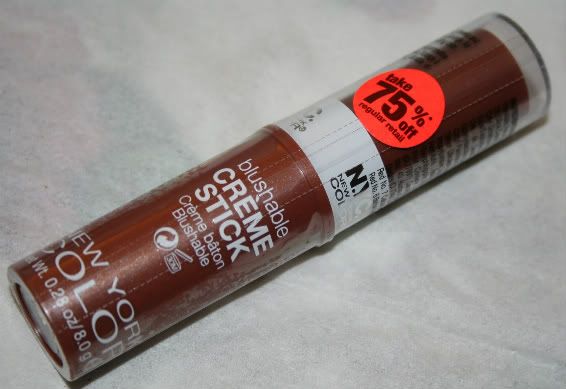 Revlon Just Bitten lip stain and balm in Lust.
Orginal price:
$8.99
. On sale for
I'm all for dual ended products. You get more for your money. It's a lip stain and lip balm in one. It very much reminds me of
Mark's Kissink Lip Tintmarker
, but without the lip blam. I'm excited to try it.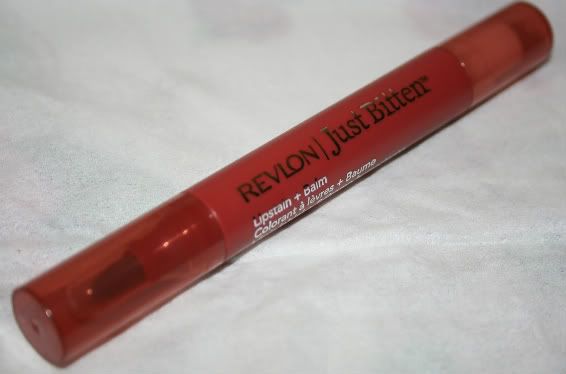 Almay Bright Eyes Eye Base/Concealer in Medium and Light/Med.
Origanal price:
$9.39
On sale:
$2.34
G. of NouveauCheap gave me heads up when this concealer went on clearance a week ago. She remembered I was a big fan of Almay concealers. I really love the Line Smoothing concealer from their permanent line, so I'm hoping these are just as great.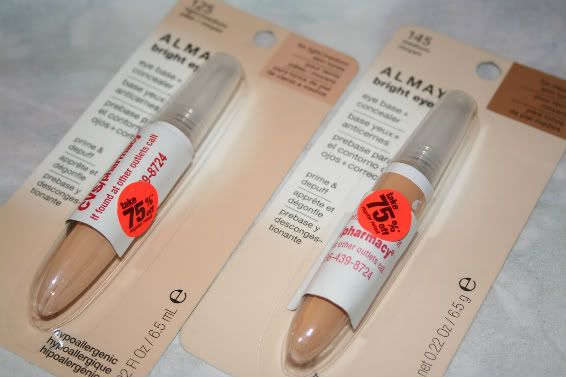 Go to your local CVS Pharmancy to take advantage of this awesome sale. This is the perfect time to stock up on makeup for yourself or gifts to friends and family :)
Sale ends whenever they run out, so hurry because they are running out fast. Also, keep in mind that just because they don't have the 50-75% off sticker label doesn't mean they're not on clearance. Most CVS don't even put the stickers or they haven't or they never will. So scan the items just to be sure ^_^