Here are some of the products I received this week. These were sent as a sample from the PR of the company for review purposes.
Glo Minerals Redness Relief

$26
"Now you can relieve and sooth redness in your face with glo minerals all new gloRedness relief powder. Perfect for even the most sensitive of skin or after microderm or chemical treatments. This theraputic combination of ingredients are ultra healing and calming to the skin. Contains honeysuckle, zinc oxide, licorice and caffeine.
gloRedness relief can be worn along with your favorite foundation or all on its own. You can reapply as often as you like."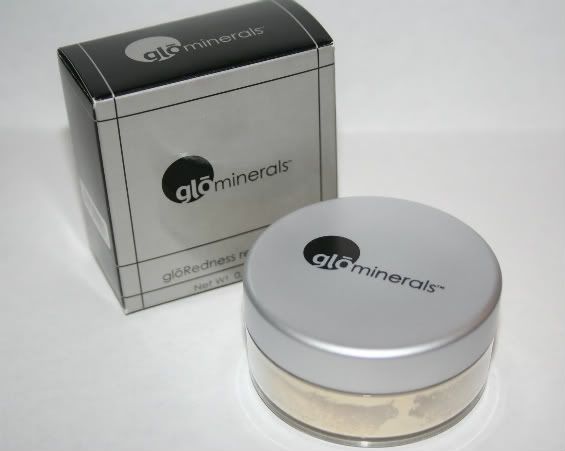 Goldfaden Hair Supress Formula

$55
Taken from the
Goldfaden website
:
"
The Goldfaden Hair Suppress Formula has been specially formulated with a mixture of unique active ingredients that inhibit hair growth and decrease the length and density of unwanted hair. The Hair Suppress lotion reduces the frequency for shaving, waxing, plucking, or depilation. It also provides for rapid recovery and anti-inflammatory effects on the skin. This special formula offers a complete post shaving treatment-inhibits hair growth, moisturizes, protects, and smoothes and maintains healthy skin
."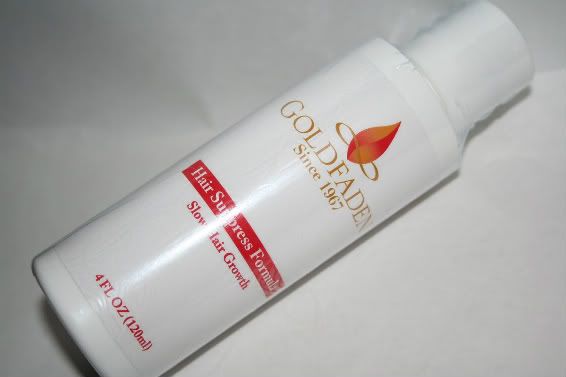 Both products seemed really good. I'm more excited to try the Goldfaden Hair Supress Formula. Anything that will slow down the growth of the hair on my legs is cool with me! Let's see if it really works. Watch out for my review ^_^