I like brown eye liners because it's not as harsh as black, yet it gives definition to the eyes that looks natural. I got this
dark brown felt tip eye liner
by
Physicians Formula
awhile back at CVS during their
75% off clearance sale
. I was very excited to try it out because it's been awhile since I used a brown eye liner. To my disappointment, this product did not work for me at all.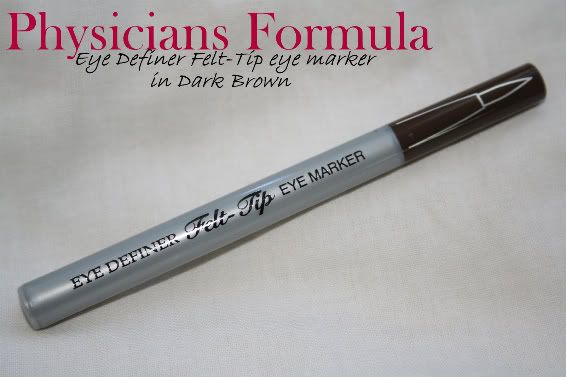 "Ultra easy-to-use felt-tip eyeliner pen for bold lining. Perfectly defined look of a liquid eyeliner without the mess. Lasts for 24 hours and removes easily with any eye makeup"
Sigh...there really isn't much to say since I only got got a couple of uses out of it.
What I don't like:
- This product dried out really fast. It didn't even make it across the lid before drying out O_o.
- I had to draw short strokes across the lash line in order to get a decent line. Then I had to do another pass to make the line look solid. I don't have all day to do this, so it was really annoying.
-The staying power was just okay. Not 24 hours as promised *shakes head*.
What I like:
- Once I got the line I wanted, the color is actually gorgeous and very natural.
- The pen-like packaging is cool. It makes application a breeze.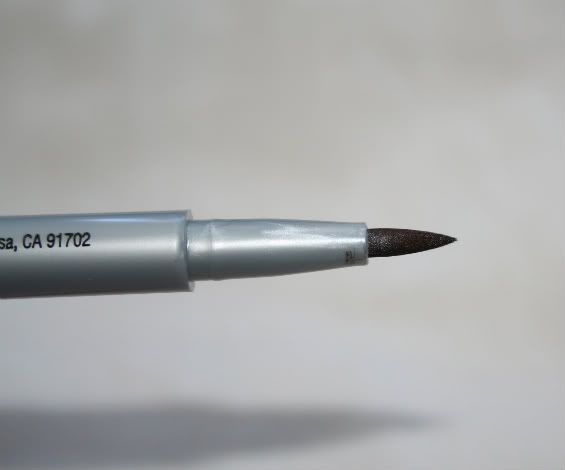 Here's what it look on my eyes. It's a nice brown shade.
The shade and packaging were not enough to make me like this product.It just dried out way too fast. There are many drugstore eye liners that are better than this, so skip this one.
availabilty:
drugstores. I got mine at
CVS