Milani Mosaic Blush in Afterglow
is the only bronzer I use. It's not that I don't want to use other brands, but after purchasing a lot from last year's
75% off clearance sale at CVS
and learning how amazing they are, why would I want to stop using them?
What I like:
-#7 Afterglow is a mosaic shade of peach, different tones of browns with fine gold shimmers meant to be a blush, bronzer and even eye shadows. It's great for light to medium skin tone.
-It's sheer. I love how I can control over how much I put.
-The gold shimmers are thankfully not visible on the face. I wouldn't want too much shimmers on my face especially during day time.
-It doesn't look muddy or orange on my face.
-You get a lot of product. I've been using since early 2010 and I still haven't hit the pan.
-It's affordable. Only
$8.99
.
What I don't like:
- Nothing. I really love this blush.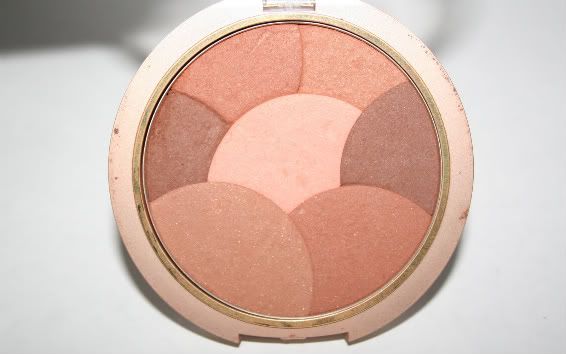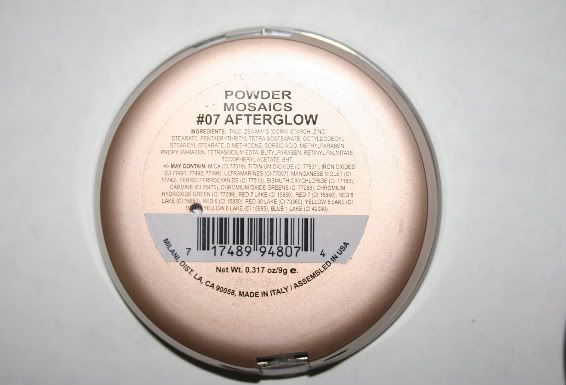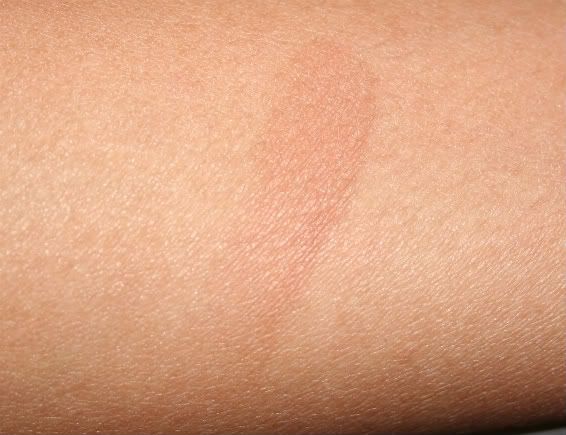 Here are several ways I like to use it:
1. To contour the eyes. It's the perfect shade to contour the eyes to give a slight definition or as a blending color in the eye makeup.
1. Prime the eye lids with a concealer.
2. Using a fluffy blending brush, swirl it in 2 shades of brown.
3. Apply it on the crease going back and forth to create a slight definition.
4. What it looks like with my eye open.
5. With flash.
6. Without flash.
2. To contour the face. This is one of my favorite makeup application. I apply it under the cheekbones, temples and jawline. It gives the illusion of a slimmer face and it looks great in photographs.
3. To contour the nose. Also my favorite makeup application. I like my cute flat nose, but I like to do this step sometimes to make it appear slimmer and longer.
I highly recommend this blush to everyone. It's multi-purpose, it will last you a long time and it's very affordable. Visit their website
Milani.com
to see other shades.