Back in December 2010, I blogged about how I spotted a huge tray of
Wet n Wild Ultimate Minerals Powder Foundation in Tan
at my local 99cents store. Click
here
to read about it. I purchased one for myself out of curiosity.
I'm not going to lie. I was very skeptical to try it because I've never tried any face products from Wet n Wild. I didn't know if I was going to like it or not. Also, I'm not a big fan of mineral makeup because of the Mica in it. I'm not allergic, but I don't like how it makes my face really shiny. I already have oily skin, so that doesn't help at all. But I got around to trying it this week, and I must say that it's not bad at all.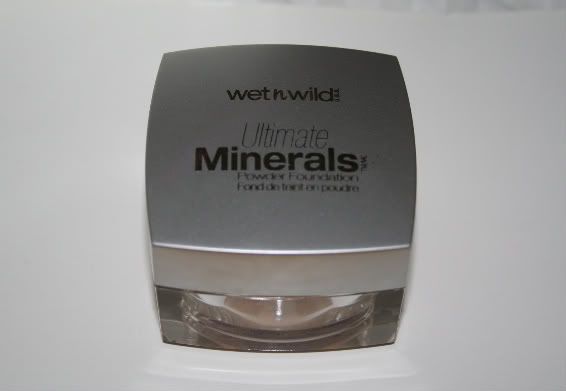 WHO: All skin types, but it's better for people with dry skin.
WHAT: Wet n Wild Ultimate Mineral Powder Foundation
shade: tan
coverage: sheer to medium.
animal testing: no
ingredients: Mica , Triethoxy Caprylylsilane , Zinc Stearate , Methylparaben , Propylparaben , Ethylhexyl Palmitate , Cetyl Ethylhexanoate , Tocopheryl Acetate , Retinyl Palmitate , Bismuth Oxychloride - CI 77163 - May Contain , Iron Oxides - CI 77491 - 77492 - 77499 - May Contain , Titanium Dioxide - CI 77891
WHEN: discontinued
WHERE: It's no longer available at drugstores, but you can still find it online such as Amazon.com. I was able to get it at my local 99cents store for 99cents. It used to retail for $4.99.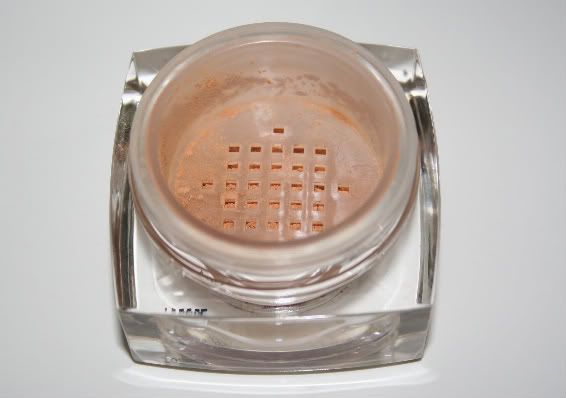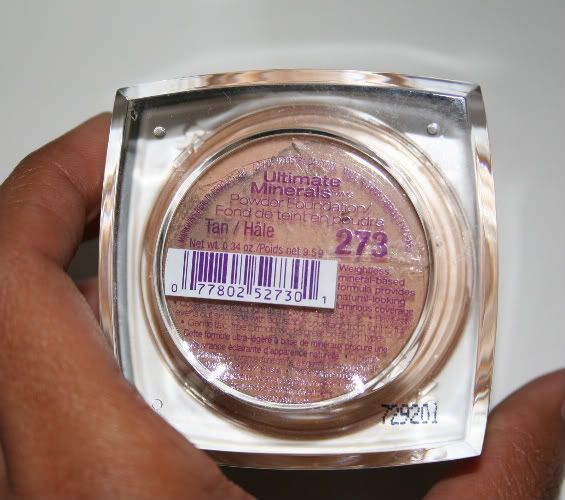 HOW:
Tap a little bit of product out onto the lid.
Swirl a fluffy powder brush.
Apply all over the face by itself or use it to set your foundation.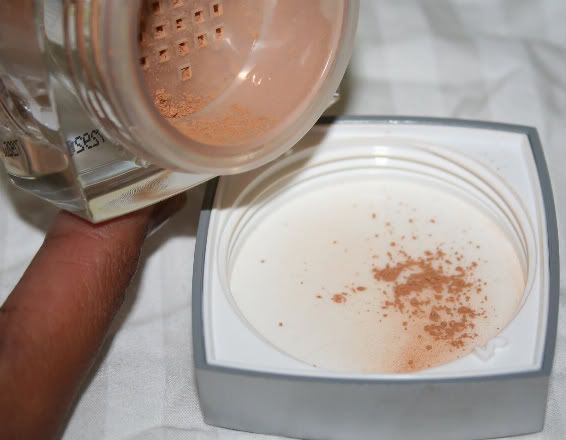 Luckily, the shade Tan worked well with my skin tone. I tried it by itself and I didn't like it. It made my face shiny about 1-2 hours after application. It's not the good type of shiny that looks dewy or glowy. It's more of greasy O_o. This usually happens when I use mineral makeup. It has mica, which is the main ingredient in mineral makeup.
Mica
gives that sheeen that can either be good or bad depending on your skin type. I like it in eye shadows, but not in foundations. I already have oily skin and my natural oils seeps through easily over makeup, so something that makes my face looks shiny is not going to work. People with dry skin would appreciate it better.
To make it work, I used it to set my liquid foundation and concealer and it worked great! It was able to provide a little bit more coverage without looking cakey and it made my foundation last longer. Not bad at all.
Here's what it looks looks like on my face on top of a foundation and concealer.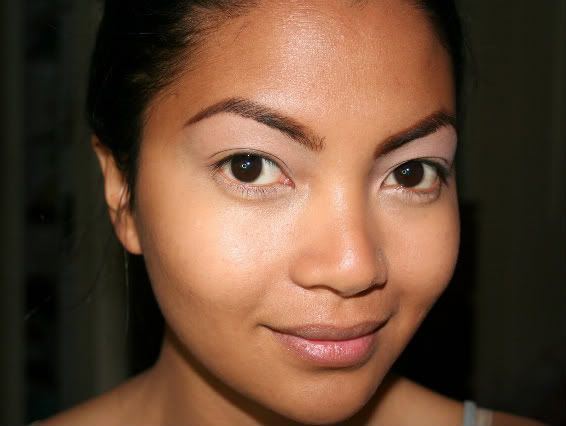 Have you tried this product before?